EE Fibre Max 900 is the fastest package now on offer from EE, offering average download speeds of 900Mb for £54 per month with a £25 set-up fee.
However, customers taking FTTP packages from EE won't have a landline, and so they will lose their home phone service.
The rollout was expected following the deployment of BT's FTTP network, with EE usually a few steps behind their owner.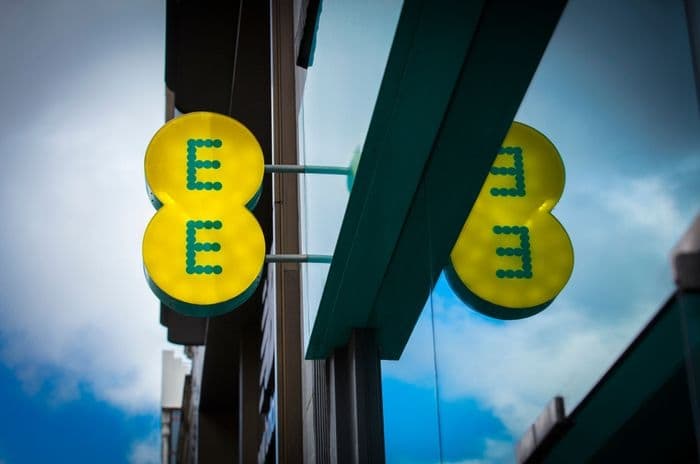 Credit: Electric Egg/Shutterstock.com
FTTP pricing
Three ultrafast packages are now available from EE using the Openreach FTTP network:
Fibre Max 145Mb for £39 per month
Fibre Max 300Mb for £47 per month
Full Fibre Max 900Mb for £54 per month
Discounts for EE pay monthly mobile customers are available on the 145Mb and 300Mb packages but not on the 900Mb one, and set-up costs £25 across all these plans.
Contracts last for 18 months and are only available in areas where the Openreach FTTP network has already been connected.
As Openreach are continuing with their FTTP rollout, more locations will come to market soon, but it's important to note FTTP isn't available to many households as yet.
No phone line included
Unlike most broadband contracts, EE's FTTP broadband won't come with a home phone line as standard.
As FTTP doesn't need a normal phone line to enter the home as traditional broadband does, EE don't need to offer a landline to get customers connected.
On their FTTC and G.fast plans, upgrading to add a home landline costs £8 per month, following EE's decision to stop providing a landline as standard to these customers last month.
In this respect, EE are different to most of their fibre competitors who, when delivering fibre services without a landline offer a Voice over Internet Protocol (VoIP) system to allow customers to make calls via their router.
The strength of EE's pay monthly mobile customer base, generally offered perks for taking bundled mobile and broadband, may mean the costs of offering VoIP or other services outweigh the benefits for EE, so they have chosen to take the no-frills approach.
No landline may be an attraction to some customers, find out more in our EE broadband review and we have a guide on which providers offer broadband without a home phone.
Fibre rollout
EE's launch of FTTP services follows BT, yet comparatively few homes are covered by FTTP broadband.
Ofcom's official figures released earlier this month and based on a snapshot from May suggested over 4.2 million households can now access full fibre broadband services and it's estimated that, by the end of June 2020, up to 15% of premises were covered by FTTP, but that includes the rollouts from Virgin Media on their Gig1 network - a separate entity.
Virgin have certainly been busy with the expansion of their full fibre network offering average speeds of 1,140Mb, switching on services in Edinburgh and Liverpool in July and then in Glasgow, Leeds and Bradford in August.
They currently offer Gig1 to around 3.7 million households, and their intention is to upgrade their entire network of over 15 million premises by the end of 2021.
Recently, they confirmed proof-of-concept trials of 2.2Gbps broadband had taken place in a Berkshire market town, demonstrating their existing network can be upgraded to deliver almost double the gigabit speeds now on offer.
Learn more about the fastest broadband in the UK and who offers it.