The new BT Sport Monthly Pass costs £25 and allows customers to access sports via the BT Sport App, online or on selected devices.
It allows customers to unbundle BT Sport from BT TV packages for the first time when it has previously been an add-on to existing BT broadband and TV customers.
However, anyone considering this new pass should take into account the cost differences compared to taking BT Sport alongside broadband, as well as the fixtures available on BT Sport in comparison to Sky Sports.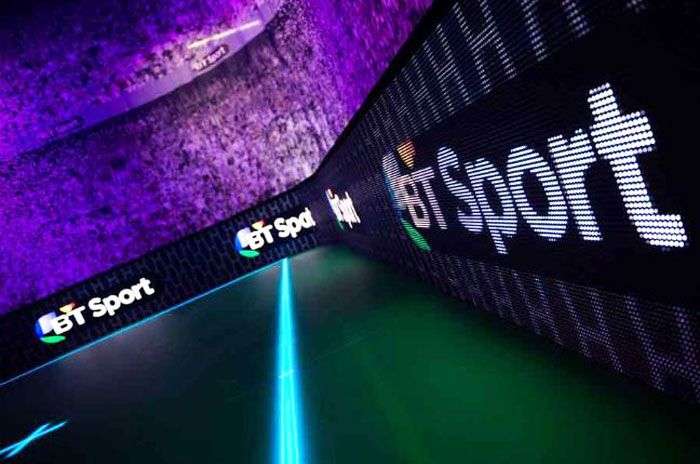 &copy BT.com
What does the pass offer?
For £25 per month, customers will get access to BT Sport 1, BT Sport 2, BT Sport 3, BT Sport ESPN, BT Sport Ultimate and BT Sport Extra.
BT Ultimate is available for small screen devices and large screen ones, with selected events on large screens available in 4K UHD.
Customers will be able to access the content through the BT Sport App on Android and Apple devices, online using the btsport.com website, via Apple TV and smart Samsung TVs, Sony PlayStation 4 and Xbox One, plus the content is castable via the Google Chromecast.
As a sample of what customers could expect to receive in their first month of the pass, BT have highlighted 14 live Premier League matches, exclusive coverage of the UEFA Europa League, four live FA Cup matches, domestic and club rugby, boxing matches, and WWE from January onwards.
The Monthly Pass can be cancelled at any time and customers will have access until their 30-day subscription expires.
Subscriptions can also be restarted within 15 minutes, allowing users to easily opt in and out of the pass.
BT Sport options
This is the first time customers have been able to choose a flexible BT Sport option. It's previously only been available to customers with existing BT broadband, BT TV or Sky TV services.
The flexibility will be welcomed by some who only want to watch at certain times of the football or rugby season, for instance, or who aren't currently in a position to take BT Sport by any other method.
However, it could be a costly addition to a monthly broadband and television package when other avenues are explored. These are the current monthly prices for the other ways of taking BT Sport on long term (12 or 24-month) contracts:
BT Sport with BT Superfast Fibre Essential and Starter BT TV - £39.99
BT Sport on Sky TV with BT Broadband - £51.99
BT Sport on Sky TV or TalkTalk TV - £25
TalkTalk TV customers can also take BT Sport on a rolling contract at £29.99, something that seems uneconomical in comparison to this new BT Sport Monthly Pass.
Read more about BT Sport on Sky, Virgin Media, TalkTalk and Plusnet in this guide.
BT Sport or Sky Sports
For customers looking at sports packages, it often comes down to either BT Sport or Sky Sports, with some customers choosing to bundle both together if they can.
Sky Sports has long been available via Now TV with their Sky Sports passes which are available on monthly (£33.99 per month), weekly (£14.99 per week) and daily (£9.99 per day) deals. There is also a smartphone only version of the Sky Sports Mobile Month Pass for £5.99 per month. Read our full review of Now TV here.
Different sports and fixtures are spread across the two services, with Sky Sports recently taking exclusive control of the SPFL. Read more about the sports each service offers in this guide.