The scheme was first launched in 2015 to help rural households gain access to download speeds of at least 2Mb.
It will close to new voucher requests on 29 November 2019, so anyone hoping to take advantage of the scheme will need to sign up quickly.
It's being replaced by the universal service obligation (USO) of 10Mb due to come into force from March 2020.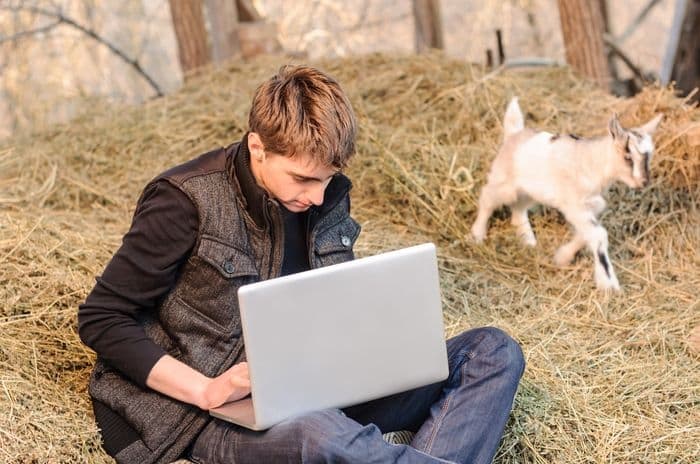 Credit: Ajan Alen/Shutterstock.com
Better Broadband
The Better Broadband Scheme was launched when the Government's hopes to deliver a minimum broadband service of 2Mb to all households was set to be missed in 2015.
It was subsequently extended in 2017 when 0.7% of properties were still struggling with speeds below the minimum standard. Then, in December 2018, it was extended again until the end of 2019.
Eligible households were given grants of up to £350 to cover the higher costs of obtaining a broadband connection in rural locations.
The 2Mb minimum speed requirement was previously the benchmark for the Universal Service Commitment (USC) that was then replaced by the minimum standard of 10Mb.
Universal Service Obligation
While the Better Broadband Scheme served a purpose and helped thousands of remote households access broadband services, it was designed to be an interim measure until the introduction of a legally binding USO.
Progress towards the USO has been painfully slow at times, with the first offer being challenged by other ISPs who were worried the voluntary proposal put forward by BT would increase the dominance they and Openreach have over the broadband market.
They argued any USO should be underpinned by legislation to make sure it happened, rather than risk it being diluted by a voluntary commitment.
Ofcom agreed and later appointed BT and KCOM as providers for the USO due to come into force from March 2020.
However, as KCOM have recently completed their roll out of full fibre to their residents in Hull, it's unlikely any properties in that area will have need of the USO.
What will the USO offer?
While the Better Broadband Scheme was aimed at those unable to access 2Mb broadband speeds, the USO raises the bar to 10Mb.
There are still restrictions though, with a price cap of £3,400 per installation so that the higher costs of delivering to one property don't backfire on the industry. Householders will have the option to match the difference if they wish to.
Other caveats include whether an affordable broadband connection is going to be available within the next 12 months, as the roll out of superfast and full fibre broadband services is preferable to installing a broadband connection under the USO.
It could also take time to get a connection installed, potentially more than 12 months for a BT connection to be installed once a request has been accepted as eligible.
The good news is that customers' eligibility will be assessed within 30 days, so applicants will find out pretty quickly if they're going to benefit from the scheme or not. One positive thing about being potentially rejected at this point is customers will learn about fast broadband services coming to their area.
Can you pay less for slow broadband speeds? Read our recently updated our guide to find out.
Or search for a new broadband deal with our free comparison checker.