Will our pensions last through retirement?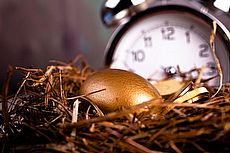 ©iStock.com/fstop123
A combination of lengthening life expectancy and lack of savings has led to the situation where one in five British workers is resigned to the fact that they will never retire.
Many who do plan to retire wonder whether they're saving enough, particularly when people like Pensions Minister, Steve Webb, ominously warn that everyone needs to "start saving earlier and saving more".
As a rough guide, those who currently retire at 65 should have at least £240,000 stashed away. The more life expectancy increases, however, the higher that figure needs to be.
Saving: how much is enough?
According to Christine Foyster, the head of wealth management at HSBC, "today's workers should prepare for retirement as early as possible to have some certainty for retirement. The sooner people start saving, the less likely [it is that] they will have to rely on working in old age."
How much do I need to retire?
As already mentioned, people need to save in excess of £220,000 in order to live on minimum wage during retirement. Put another way, those who start saving when they are 25 will need to put away £610 per month.
In reality, the amount most people are putting away is woefully inadequate.
According to independent financial advisers, Hargreaves Lansdown, the gap between how much people save and the retirement income they expect is around £1.2 trillion.
That's a shortfall of £50,000 for every person of working age.
Another illustrative example is provided by the HSBC survey, which shows that while the average UK retirement is expected to last 19 years, the average person's retirement savings will only last for seven.
It's perhaps unsurprising then that more 65 year olds are still working than ever before, more than a million according to the Age and Employment Network.
This coincides with figures from the Office for National Statistics, which show that increasing numbers of over-65s are delaying their retirement.
When there isn't enough
Retirees can and do run out of money. A recent survey by HSBC found that 35% of respondents only realised that they were financially underprepared for stopping work after they had retired.
The 'problem', if one can call it that, lies in the increasing longevity of the population.
The Office for National Statistics says that the average life expectancy is now 85 for men and 89 for women - figures that are only going to increase.
According to the International Longevity Centre, one third of babies born in 2012 are expected to be able to celebrate their 100th birthday in 2112.
There's already plenty of evidence that people are working longer. In June 2013, there were more than one million workers over the age of 65, which is the highest since records began.
By working longer when they are well, they are sensibly hoping to save for their 80s and 90s when they inevitably won't be so well.
For those who have already retired and aren't able to work, the only recourse for dwindling savings is to cut costs and maximise available state benefits.
Changing circumstances can allow for new entitlements ranging from Pension Credit and Carer's Credit to an over 80 pension.
Getting a pension that lasts
Pensions are a tax-efficient way to save for retirement as the government pays 20% of the investor's contributions through tax relief.
There are two types of pension: workplace pension schemes and personal pension schemes.
Since 2012, all firms should offer a pension to their workers, with employees being automatically enrolled unless they choose to opt out. John Lawson of Standard Life recommends that people resist opting out of auto enrolment.
"Your pension will get at least 3% of salary from your employer," he says. "Good ones will probably match any extra amount you choose to put in. You'd be daft to opt out."
So far it seems that few are choosing to do so. According to the National Employment Savings Trust, as of September 2013, just 9% of employees have chosen to leave pension schemes after being automatically enrolled.
For the self-employed or those who choose to opt out of a workplace pension, a private pension can be arranged by a pension company, bank, building society or insurance company.
As a general rule, personal pensions offer more flexibility over where money is invested and come in one of three forms: standard pensions, stakeholder pensions, and self-invested personal pensions (Sipps).
State pension: how it works
Thanks to our longer lived population, the Government also plans to increase the age at which British workers can withdraw a state pension.
By 2068, it'll be set at 67 for both men and women.
The changes will be felt most keenly by the millions of people currently in their late forties and early fifties.
Specifically, everyone under the age of 56 won't be able to draw a state pension until they are at least 66.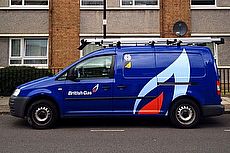 21 November 2017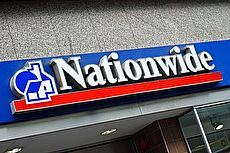 16 November 2017
13 November 2017
Follow us or subscribe for FREE updates and special offers