Top savings rates: ISA or P2P account?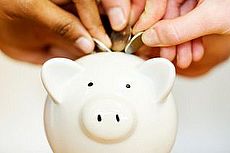 IT'S not a great time to be a saver, with cash ISA interest rates falling, and fewer options available for those still interested in the once hallowed tax free accounts.
Even the introduction of a new higher annual investment limit and a temporary rebranding as "New ISAs" - or NISAs - in July 2014 did little to boost their image or popularity.
Little surprise, then, that more of us are looking to peer-to-peer lending sites as a way of making our money work a little harder.
In this guide we compare the two options: is tax-free saving still the way to do it, or are we now better off chasing high rates online?
ISAs vs P2P 'savings'
An ISA (Individual Savings Account) is a tax-free savings account offered by banks and building societies. Every year, individuals are allowed to place a certain amount of money in an ISA - in 2016/2017, the maximum is £15,240.
The interest they earn isn't taxed, and the money will stay untaxed as long as it's kept in an ISA.
Fixed accounts, where money must be invested for at least a year, tend to offer the best rates. Instant access ISAs, which allow withdrawals at any point, usually have poorer rates, though they're generally competitive compared to other instant access accounts.
The slump in the number of adult cash ISA accounts held from 2013 to 2014 - from 11.7 million to 10.5 million - seems to have been arrested somewhat by the rise in the investment allowance: from 2014 to 2015 the number of cash ISA accounts continued to drop, but only by 0.2 million.
By contrast, peer-to-peer (P2P) lending is thriving, with almost £4.4 billion of funds having been borrowed through UK P2P sites by the end of 2015, up from £2.2 billion a year earlier; both the number of lenders and borrowers is rising every quarter.
ISAs are tax free with modest interest rates. P2P lending has potentially higher interest, but is subject to tax and risk.
In a nutshell, P2P lending sites match borrowers with "savers" who are willing to lend them money. The interest for lenders can be as high as 7%, which ostensibly puts the ISA rates to shame.
However, these high rates aren't without risk. Many sites credit check their borrowers, but there's still a risk of borrowers defaulting on their loans. And if a P2P site goes under the money could be lost, as P2P isn't covered by the Financial Services Compensation Scheme (FSCS), which guarantees savers' money up to the value of £75,000.
Another factor to consider is that, unlike cash ISAs, the interest earned on most P2P lending is potentially subject to tax - unless it's carried out via one of the new Innovative Finance ISAs.
These work like a standard cash ISA - except they're operated by P2P lenders, with the money invested in them loaned out - and the interest earned is protected from tax.
We'll go into these in greater detail below.
To sum up, ISAs are tax free with modest interest rates. P2P lending has potentially higher interest, but is subject to tax - and, more importantly, risk.
Cash ISA advantages
They may be falling out of favour somewhat - especially in light of the new Personal Savings Allowance (PSA) - but cash ISAs still have a lot going for them.
Tax free savings
Despite the relatively dire interest rates offered by cash ISAs, it's important to bear in mind the tax free element.
Even with the introduction of the Personal Savings Allowance, which lets basic and higher rate taxpayers earn a certain amount of interest tax-free each year, ISAs are the only guaranteed way to avoid having to pay any of our hard earned interest to the taxman.
For those of us in the enviable position of having savings that bring us close to the PSA threshold, an ISA offering 1% - about average at the time of this update - is comparable to a taxable savings account offering 1.25% for a basic rate taxpayer; find one offering 2% returns and that's akin to a taxable account with interest of 2.5%.
For higher-rate taxpayers those ISA rates are comparable to savings accounts offering 1.65% and 3.33%.
Keep tax free status
A further benefit is that money invested in a cash ISA keeps its tax free status down the years, an incentive to keep money in the system and keep adding to the total to accrue a sizeable nest egg.
Many ISAs allow transfers in, so should a holder find a better interest rate - and after the first few years of an ISA's existence, this is highly likely - they can move their savings across to take full advantage of it, without losing anything to the taxman at any point, or affecting that year's allowance.
P2P risks
As already mentioned, P2P sites basically cut out the middle man and allow lenders and borrowers to connect.
For wary savers, the most obvious concern is that the borrower might fail to repay the loan. As a general rule, the greater the potential returns, the greater the associated risks.
P2P sites typically manage risk by splitting lenders' money between multiple borrowers, thus diversifying the risk of default. So far, the defaults on social lending loans are small.
At Zopa just 0.71% of borrowers defaulted in the three years to 2016. The default rate at Ratesetter in the past three years has averaged out at 1.69%, while Funding Circle say their bad debt levels are at 1.8%.
While these figures seem promising, it's worth bearing in mind that only Zopa have more than 10 years' worth of data; most P2P lenders have data going back no more than five years.
While, as mentioned, none of the P2P sites are covered by the Financial Services Compensation Scheme (FSCS), regulations brought in by the Financial Conduct Authority in April 2014 mean they must operate a "capital buffer" to help cover lenders in the case of borrower defaults.
For the past few years that's been set at a minimum of £20,000, but from April 2017 it will increase to either £50,000 or a fixed percentage of all outstanding loans, whichever is the greater.
Sites such as Ratesetter and Zopa had "buffer funds" in place for some years before the FCA made them a legal requirement - hence Ratesetter's ability to claim that "no customer has ever lost a penny".
P2P lenders are also obliged to have arrangements in place for loan agreements to continue if they go bust - and any money that hasn't been loaned yet must be held separately from other funds, so as to be returned to lenders in the event of insolvency.
But that doesn't help with one of the other potential pitfalls of lending in general: losing out on interest payments if the borrower decides to repay earlier than expected.
Find out more about the risks of P2P in our full guide here.
Also bear in mind that there can be costs involved with becoming a P2P lender.
None of the three companies we've mentioned charge their lenders any fees to lend their money out. However, depending on the way we choose to lend out our money, there can be costs involved in accessing it again.
Both Zopa and Ratesetter offer the equivalent of an easy access account, for which the rates earned are lower but there's no charge for withdrawing money.
However, lenders who have money invested in either sites' "fixed term" products will need to pay a fee of up to 1% if they want to access that money before the loan ends.
Funding Circle charge an admin fee of 0.25% based on the amount of the loan outstanding.
Tax can be taxing on P2P
P2P savers are also liable for tax on the growth they make, rather than the net amount earned once fees and bad debts have been subtracted.
Say a saver manages to earn 5% in interest - but they only pocket 4% after fees and defaults. It's the 5% figure they need to bear in mind when working out whether they need to pay tax on their returns.
Lenders are issued with an annual statement confirming the amount of interest they've earned. The onus is on the lender to declare this via their self-assessment tax return.
P2P advantages
With headline interest rates of up to 6.5% and even 7%, it's easy to see the draw of P2P lending. If someone loaned £5000 at 7%, that would give them £350. Potentially, this could be reduced to £250 after fees and bad debts.
If they're in the position where they have to pay tax on their returns, as mentioned above it'll be on the gross amount, not what they actually receive; in the case of our £5,000 investor that'll be £350.
A basic rate taxpayer would therefore have to pay 20%, which is £70 - and which leaves them with £180 for their efforts. By contrast, if they invested £5,000 in a 2% ISA, they'd make £100.
Of course, a lender may not suffer from any bad debts on their account, in which case the margin will be even more in their favour. But the key thing to remember with P2P lending is that it's an investment, rather than a savings account.
Those who are happy with some level of risk can merrily make more money than they would with an ISA. The staunchly risk averse are probably better off with more traditional savings products.
The final pro for P2P lending is the human element.
There's certainly a feel good factor in being able to help people who may have been turned away by banks and being able take part in an online lending community, although that has its own risks.
Not choosing: P2P benefits from ISAs
After opening a consultation into the P2P ISA in late 2014, the Government announced the introduction of the "Innovative Finance" ISA (or IFISA) in the 2016 Budget.
The idea is that they'll provide a third way between the saving options, with the same £15,240 annual allowance and tax free benefits of the ISA and the more attractive returns offered by P2P.
All three of the P2P lenders we've referred to in this article are planning to offer the IFISA; Zopa and Funding Circle have both confirmed that they'll allow transfers in from existing cash or stocks and shares ISAs.
The bad news for existing P2P lenders is that existing investments can't be transferred across; instead they'll have to sell up - possibly incurring fees - and reinvest the money in the ISA wrapper.
Again, however - particularly for those considering transferring several years' worth of ISA balances - it should be noted that there's no FSCS protection.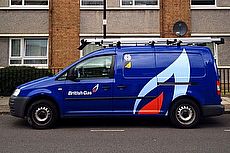 21 November 2017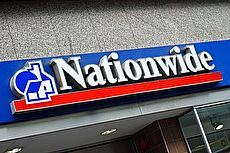 16 November 2017
13 November 2017
Follow us or subscribe for FREE updates and special offers