THE UK's sustained economic battering over the past few years has, many have claimed, left more people with less money and, often, a hungry piggy bank as a result.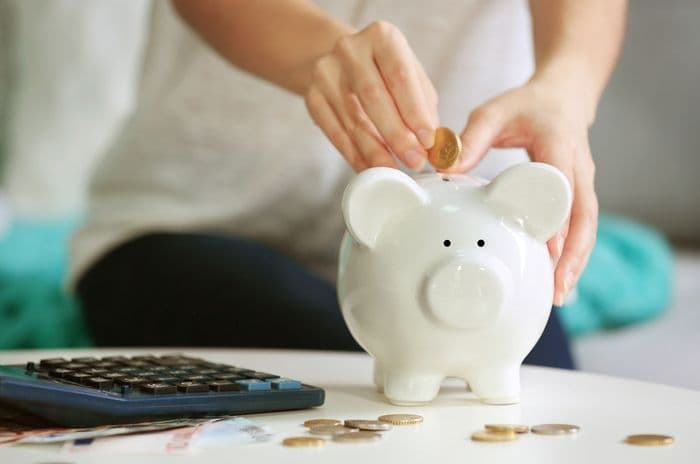 Credit: Africa Studio/Shutterstock.com
"A country without savings is a country without a future," warns campaign group, Save Our Savers.
But are we really that bad at saving? And is a lack of savings necessarily a precursor to countrywide chaos anyway?
How much are we saving?
According to the ING Direct Consumer Savings Monitor, figures from the final quarter of 2011 show that the average UK resident has £1,574 in readily accessible cash savings.
While that might sound like a lot it is, in fact, less than 1.2 times the average monthly take home pay - far less than an individual would need to sustain themselves should they lose their job.
However, as the same report notes, the general trend towards less savings in the bank has been accompanied by a reduction in the amount of unsecured debt of the average household.
Looking at average savings and debt levels together, researchers concluded, revealed that the average household was £478 better off through Q4 2011, although the average amount of debt (£2,224) continued to outstrip savings.
In other words, many were putting savings to good use by using them to pay off debts. The pot may have gone down but not only to cover living costs.
According to a survey from National Savings and Investments, however, many of us remain optimistic about saving more in the future.
It found that 40% of 16-24 year olds say they set themselves savings goals while the same was true of just 25% of the 35-44 age group.
Younger people were also more optimistic about the amount they'd be able to save in the future.
44% of 16-24 year olds said they are more likely to save in the coming months, just 14% of world weary 35-44 year olds said the same thing.
How many go without savings altogether?
Worryingly, the ING Direct Consumer Savings Monitor reports that 27% of Britons have no savings whatsoever.
Researchers from the Norwich & Peterborough Building Society in 2011 found that in many areas of the UK, half of households have less than a thousand pounds in savings.
That same report notes that countryside averages can be misleading, savings trends differ sharply around the UK.
For example, according to the survey, almost half (46%) of Cardiff residents have no savings at all and another 12% have less than £1,000 available.
The consequences of not saving
No big purchases
Savings allow households to purchase things beyond the daily necessities.
You can buy a car, a house or pay for education on credit but, to get started, you need savings.
That's particularly true of mortgages: the average deposit has leapt from £6,600 to £66,000 since 1990.
Retirement blues
Property purchases and other unexpected eventualities aside, most people will keenly feel their lack of savings when they reach retirement age.
The rapidly dwindling state pension means that people now need to provide for their own futures.
Unfortunately, this doesn't seem to be happening. Dr Craig Berry from the International Longevity Centre - UK says that young people spend a higher proportion of their income compared with other age groups and are often in their thirties before even considering contributing to a pension.
The Office of National Statistics (ONS) reports that just 39% of men and 28% of women working in the private sector are paying into a pension scheme.
That's down from 52% of men and 41% of women in 2002.
These figures mean that millions of people will find themselves with a dramatically reduced income when they retire.
According to the ONS figures, the average person can expect to receive an annual income of just over £6,000 a year when they retire. Those with lower paid jobs could face 'severe poverty'.
For all these reasons, savings are an important measure of household aspiration and therefore, as we'll see, a behaviour that policymakers are keen to encourage.
Encouraging saving: what now?
Pension auto enrolment
To help solve what some are calling the pensions 'catastrophe', the Government will begin a system of auto enrolment into pension schemes for employees in 2012.
The Pensions Minister, Steve Webb, said that the system (a Tory election promise) will be, "gradually making sure that people are placed into a pension by their employer. This will transform savings for five to eight million people who will be saving more or into a pension for the first time."
Other schemes, such as the current tax relief on pensions, only really benefit the richer segment of society.
Some commentators, such as Dr. Ros Altmann, Director General of the Saga Group, suggests that tax relief should be replaced with a Government saving matching scheme, doubling the amount individuals manage to put away up to defined monetary limits.
CTFs and Junior ISAs
In the longer term, the Government is pushing for a societal shift towards viewing savings as a lifetime's work.
Labour's Child Trust Fund scheme, for example, provided a long-term tax-free savings account for children born between 1 September 2002 and 2 January 2011 and was, from its inception, a way of encouraging saving practically from birth.
"Our aim is a Britain of ambition and aspiration... that no child is left out and all children in Britain have a stake in the wealth of the nation," Gordon Brown said at the scheme's launch.
The new Junior ISA scheme aims to do the same.