What can stop nuisance phone calls?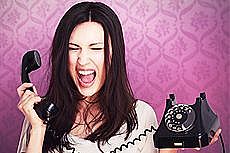 "What are the phone companies doing to stop nuisance phone calls?"
Nuisance calls, from pushy PPI salesman to silence on the end of the line, and their younger cousins, spam SMS messages telling you to text INFO to find out what you're owed, are a modern menace.
In 2014, Ofcom found that 82% of people said they received unwanted calls - two a week, on average, while an All Party Political Group report has stated that, "the number of unwanted calls is almost certainly over one billion per year".
There are numerous methods that individuals can use to help put a stop to nuisance calls and texts - we list them in our full guide here - but none of them are 100% effective.
So in this article we look at what phone providers, regulators and Government are doing to stop nuisance calls, and how they could do more.
First, though, let's be clear on what we're talking about.
What are nuisance calls?
There are three main types of unwanted and nuisance call:
Unsolicited sales and marketing calls
These are calls with either a real person or an automated voice trying to sell you something.
PPI calls fall into this category. They're perhaps the most recognisable example at the moment, making up more than one in 10 nuisance calls, and they're so numerous that we have a guide for those facing them.
But any type of sales call - whether direct from a company, or from a telemarketing firm working on behalf of another business - falls into the category of unsolicited calls.
Silent or abandoned calls
When you answer the phone and there's nothing but silence, the call is most likely to have been made by a marketing company responsible for unsolicited calls like those described above.
It can happen because call centres using automated systems initiate more calls than there are staff available to handle, resulting in silent or abandoned calls.
Under Ofcom rules, these companies must play an automated message if there is no real person on the line, and that message should include their phone number so people know who's contacting them.
Ofcom research found that in the majority of cases - 75% of silent calls and 61% of abandoned calls - the caller didn't provide a phone number.
Several big name companies have been prosecuted and fined for this offence. Barclaycard were fined £50,000, while Homeserve and, ironically, home phone provider TalkTalk were both fined £750,000 for making excessive numbers of silent calls.
Malicious calls
Malicious calls - in which someone is threatening or abusive towards you, or a pattern of calls that cause you distress or harassment - are more serious than unwanted telesales calls.
Making malicious calls - which includes doing something like repeatedly phoning people at unsociable hours - can be a criminal offence. If you're on the receiving end, it's important to take swift action, and at the very least you should notify your phone provider as soon as possible.
If you're distressed about calls being made to your number, or you're the victim of a malicious caller, Ofcom has a very helpful guide here.
What can stop nuisance calls?
What is being done to help stop the spread of all kinds of nuisance callers?
Regulating against nuisance, part one
There are two regulators for nuisance calls in the UK, Ofcom and the Information Commissioner's Office (ICO).
Ofcom: can prosecute companies which make silent or abandoned calls.
Those found breaching the rules can face a maximum fine of up to £2 million.
The ICO: can prosecute companies which contact people whose numbers - landline and mobile - are registered with the Telephone Preference Service (TPS) under the Privacy and Electronic Communications (EC Directive) Regulations 2003.
Companies breaching these rules can face fines of up to £500,000.
As of April 2015, the ICO no longer has to prove that such companies have caused "substantial damage or substantial distress".
That's important, because one of the first companies the ICO fined, Tetrus Telecoms, took the ICO to a tribunal, where despite having sent hundreds of thousands of spam texts about PPI and accident claims, the court found in favour of Tetrus.
That ruling made getting subsequent fines much harder to impose and stick.
Something which makes penalties easier to impose, however, is a recent Government ruling which makes directors of companies personally liable for nuisance calling. From "spring 2017", such directors could be levelled with a fine of up to £500,000, making it harder for firms to avoid penalisation by simply dissolving themselves and setting up again under a new name.
Added to this, both the ICO and Ofcom have online tools where people can begin the complaints process.
In the meantime they're working together to better tackle nuisance callers and spammers.
As well as looking into the effectiveness of the Telephone Preference Service (it cuts unwanted calls by about a third), they've been working for better and stronger enforcement against companies found to be breaking the rules.
They're also working with the phone companies to improve tracing and tracking of the offending callers.
Help from phone providers
For people facing nuisance calls, one of the biggest problems is that the law only applies to calls coming from inside the UK. Many calls come from abroad - and to add to the problem, those calls tend only to be listed as "international" on caller ID.
BT agreed to display all international numbers to all their customers by autumn 2014, which should help identify nuisance companies taking advantage of the UK-only loophole, allow people to report them to the regulators, and enable them to block those numbers if they have a blocking facility like BT's Choose to Refuse.
But a simpler solution could be made possible by the providers fairly swiftly.
In Germany, there's a service known as "Frank geht ran", or "Frank is answering". This allows people filling in forms that require phone numbers to use a generic phone number rather than their own.
Calls made to that number are directed to an answering service giving an automated message from "Frank" - oh, the irony! - saying the customer doesn't want to receive marketing calls.
Still, even if the UK doesn't have such a service, BT have recently launched their Call Protect Service. As we've reported elsewhere, this is a free service for all BT customers that uses the latest technology to divert unwanted calls from most nuisance callers before they ever reach you.
And while BT are more or less alone at the moment in providing such a service, other providers are slowly emerging with their own offerings, with Vodafone in particular providing something similar for mobiles and TalkTalk enabling customers to blacklist unwanted cold-callers.
Regulating against nuisance, part two
Another part of the joint action by the ICO and Ofcom is producing revised guidance as to what constitutes consent when it comes to marketing.
In this they've had some help from various consumer organisations. At the request of the Government, Which? lead a task force investigating the issue as it relates to nuisance calls and texts.
They commented on the lack of consistency shown by companies when gathering customer details: many ask people to opt in to certain services while asking if they wish to opt out of others in a very limited space.
It's easy, when presented with two tick boxes and asked about marketing preferences, for people to assume that ticking both, or leaving both unticked, opts them out.
The reality is often that they'll need to tick one but leave the other blank - which means thousands of people agree to being contacted somehow without realising it.
On a related note, even when ticking opts someone in or out, the information about how their data will be used isn't always clearly explained.
Another, worrying, factor the task force highlighted was that people are often required to consent to receiving marketing - or made to feel like they must - in order to complete a transaction or sign up for basic information.
One of the suggestions they made which would effectively tackle both of these issues is that any "agreement" to being contacted in future should have a time limit on it. After six months, consent must be explicitly sought again.
They've also suggested that executive board members be held to account for any nuisance calling carried out by their company.
StepChange Debt Charity have gone much further with their demands. They want to see legislation that would bring the UK into line with other countries, like Germany and Norway.
They say the UK's "opt out" system, where it's up to individuals to tell companies we don't want to be contacted, is the weakest possible under EU legislation.
What they want to see is the UK adopting a much tougher "opt in" system, where companies must assume people don't want to be contacted at all unless they've expressly said otherwise.
In addition, StepChange want to see regulators given real teeth when it comes to fining offenders. They cite the US Federal Trade and Communications Commissions, who are each allowed to impose fines of up to $16,000 per violation.
In the case of one company, that gave the FCC the ability to issue a fine of $7.5 million.
Compare that to the fine of £20,000 Ofcom issued in December 2014, against a company which made an estimated 12,700 silent calls in less than two months, and around 400 abandoned calls in just 24 hours.
That said, the system has been toughened up recently, with Ofcom and ICO being given the power to fine companies £2 million and £500,000 respectively for failing to display their telephone numbers when cold calling people, making it easier for people to simple ignore callers they don't recognise.
Many different companies
Another challenge the providers and regulators face is that there are a lot of different companies making nuisance calls, and they're all making slightly different kinds of nuisance.
The top 10 companies reported to Ofcom and the ICO make up just 6% of all total nuisance calls.
With so many companies involved, any attempt at enforcement starts to look like whack-a-mole: only a small number of the companies making calls and sending texts are being prosecuted.
Until the regulators get more power to deal with offenders, or the rules regarding consent to telemarketing toughen up, the best way to block such calls and texts is to use call filters or to block anonymous callers.
So one solution might be forcing phone companies to make these services free, or perhaps subsidising the cost for those plagued by unwanted calls.
There's more on the options available, and how much the biggest phone companies charge for them, in the guide mentioned above - or click here.
Far from ideal but at least it might give you a break from another person asking you if you want to install solar powered double glazing that will help you reclaim your PPI.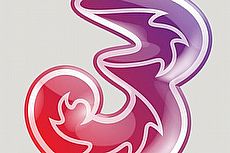 7 December 2017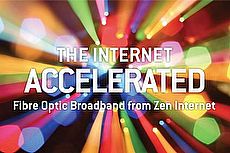 6 December 2017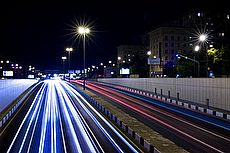 4 December 2017
Follow us or subscribe for FREE updates and special offers