Now TV review: is it any good?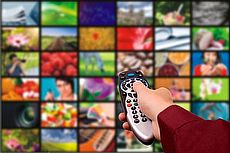 Now TV offers a way for people who'd quite like to try Sky to do so, without getting tied into a long contract.
It's not just Sky TV without the contract, it's Sky TV without the bits we don't want. Users have access to a selection of pay TV entertainment channels, Sky's live and on demand movie channels, or live action from all seven Sky Sports channels.
It's available online, or through one of the Now TV set top boxes, which also give users access to other catch up TV services and various apps, making their TVs much smarter.
And since July 2016, it's no longer just about the TV, with the introduction of a no-contract triple play deal - the Now TV Combo - that provides broadband and phone on a month by month basis.
In this guide however, we'll focus on the TV side of things, looking at exactly what customers will get, how Now TV compares with trying to get the same services elsewhere, and perhaps most importantly, how much it actually costs.
Skip ahead using the menu on the left, or keep reading.
How much does Now TV cost?
They proudly proclaim that there's no contract - but Now TV is based on a rolling subscription. With the exception of the Sky Sports day and week passes, subscriptions are automatically renewed at the end of each period until we cancel them.
With four different services to choose from, how much Now TV costs depends on what we want to watch.
Here's what we can expect to pay per month for the Entertainment, Movies and Kids' TV deals:
As mentioned, the Sports passes operate slightly differently. Buying a day or week pass doesn't tie users in to a rolling subscription - useful if we only want to use it to watch when our team is in action, or for one-off events.
Otherwise the monthly pass works the same way as above.
What does Now TV offer?
So what exactly do we get when we sign up for one of those passes?
Entertainment Month Pass
The Entertainment Pass is the one for Game Of Thrones and Walking Dead fans or people who want to watch the revived The Muppet Show without having to get a Sky satellite dish and hundreds of other channels that they just don't want.
A basic Sky TV subscription costs £22 a month, for which subscribers get 35 or so paid for channels - see our review here for more details.
Now TV Entertainment Pass customers get 11 of those channels, among them what is arguably the most popular - Sky Atlantic - for £6.99 a month
| | | | |
| --- | --- | --- | --- |
| Sky Atlantic | Sky 1 | Fox | Gold |
| Sky Living | Comedy Central | Discovery | MTV |
| ITV Encore | Sky Arts | Nat Geo Wild | |
As with normal digital TV, we can watch live or via catch up - so people for whom watching The Walking Dead just isn't the same unless they can tweet along with their friends will be able to do just that.
Alternatively, Now TV say they aim to have all the catch up content available within 24 hours - and then it'll be available for up to 30 days.
If being able to watch via catch up isn't enough, there's also a Box Set service. Full series of shows are available here for three months, six months, or even longer.
As well as content from the channels listed above, users will find programmes from ABC and Viceland in the box set selection.
If a title is available for less than 30 days, a countdown will appear on both the information page and as an overlay on the images for each show in the series - giving us time to work out how many episodes we'll need to watch per night before it disappears.
Until June last year, people who liked a bit of Spongebob Squarepants could indulge via the Entertainment Pass. But when the Kids Pass launched, Nickelodeon and Nick Junior became part of that bundle.
The Disney Channel also disappeared from the Entertainment Pass at the same time - and as it didn't reappear in the Kids bundle, it's no longer available on Now TV at all.
Sky Cinema Month Pass
If the Entertainment Pass sounds like a reasonably good deal, the Sky Cinema Pass makes Now TV start to look like a very good deal indeed.
Sky TV customers who have Sky Cinema - the new name for Sky Movies - get 11 live movie channels, now in HD as standard, and access to Sky's on demand movie service for £18 a month on top of their basic subscription.
Now TV customers with the Sky Cinema Pass get the same channels and the on demand service - admittedly mostly in SD - but for much less.
Bear in mind that if we wanted to get Sky Cinema through one of the other big pay TV providers, the cheapest we could manage is £13.50 a month from BT - and people who take BT TV without fibre broadband only get the on demand channel.
Kids Month Pass
In June 2016, just in time for the summer holidays, the Kids pass was added to the Now TV line-up. As well as hundreds of hours of on demand entertainment, it features parental controls and a picture-led interface and menu.
As with the Entertainment and Cinema passes, the Kids pass includes access to both live channels and catch-up and on demand content from them. The live TV comes in the form of six dedicated children's channels:
| | | |
| --- | --- | --- |
| Boomerang | Cartoon Network | Cartoonito |
| Nickelodeon | Nick Jnr | NickToons |
As well as providing on demand content from the above pay TV channels, the menu also includes big friendly links to the free-to-view CBeebies, CBBC and Milkshake!
That should allow children to skip happily from Wallykazam to Hey Duggee via Wanda and the Alien without having to leave the app, and without being exposed to anything their parents would rather they weren't.
Grownups can make sure of that by setting up a PIN to restrict access to certain content, or by setting up a screen lock to prevent small people from changing shows if they're watching on a mobile or tablet.
Sky Sports pass
Anyone looking for a cheap way to watch Sky Sports could do worse than looking at Now TV.
Each of the passes gives viewers access to all seven Sky Sports channels - but not On Demand Sky Sports, the red button services, or Sky Sports Box Office.
With the day and week passes, there really is no commitment at all - not even to remembering to cancel a rolling payment. They can be bought in advance, then activated only when we want to watch - which makes them ideal for the odd big game or sporting event.
Meanwhile, the Now TV Sky Sports month pass compares well to signing up to Sky Sports with another pay TV provider - but with less hassle and fewer limitations.
BT TV customers, for example, pay £22 a month to get just Sky Sports 1 and 2. Virgin Media customers pay £31.75 a month for the full line-up - on top of their usual subscriptions.
There's more on Sky Sports - what's on each of the seven channels, where it's possible to get them, and how much it'll cost - in our special guide to the subject.
But for those who don't want to go down the traditional pay TV route, Now TV is pretty good value.
What's missing from Now TV
Subtitles on Now TV
Where Now TV falls down in comparison to going direct to Sky is for those with some form of hearing loss or visual impairment.
Sky themselves are fairly good when it comes to the amount of subtitles available on their own channels - they aim to subtitle more than 80% of output on their most popular channels, and 100% of their Box Office movies.
They also provide audio description on about 20% of the programmes they show, not including anything aired on Sky News or Sky Sports, which, they say, "already has high levels of spoken content".
But while some of that accessibility trickles down to on demand content watched through Sky TV itself, there's no obligation for on demand services in general to provide subtitles or audio description.
Rivals Netflix and Amazon Prime Video offer subtitles on almost all of their content when watched via any device, but Now TV are lagging behind somewhat.
It took until February 2017 for them to start providing subtitles, and only on "selected on demand movies and shows" with the Entertainment and Sky Cinema passes when viewed via certain devices:
The black Now TV box
Now TV Smart box
Samsung TV
EE TV
PS4
Apple TV
At least 80 movies should have subtitles, and all new movies that are added to the platform should be subtitled too, so the choice will grow over time.
There's more on which traditional and on demand TV services offer subtitles, and to what extent, in our full guide here.
No HD content
Sky TV offers more HD content than any other pay TV provider, with the promise of a good amount of ultra HD viewing for some premium customers.
But with only a few exceptions, all Now TV's live content is streamed in SD. Those with the Smart Box, Apple TV, or who are watching through EE TV will be able to watch live content at slightly higher definition - up to 720p, which in TV terms counts as HD-ready.
Sky Sports pass customers also get 720p HD unless they're viewing via a computer or mobile device, in which case they'll be stuck with an SD stream.
Essentially, anyone looking for HD or ultra HD content will be disappointed - especially if they're comparing Now TV with their big streaming rivals, Netflix and Amazon Prime, who both offer HD and ultra HD content.
There's more on where to find HD and UHD TV content here.
Where can I watch Now TV?
There are two ways to watch Now TV: online through a variety of compatible devices, or on a full size TV by getting one of the two Now TV boxes.
Via a device
The really impatient can get going pretty much straight away if they're at a computer: support for Windows goes back to Windows 7; those with Macs will need to be running OSX 10.6 (Snow Leopard) or later.
Anyone watching via fixed broadband or wi-fi will need a minimum connection of 2.5Mb.
Tablets running Windows 7 are compatible as long as they have the right browser; those using Windows 8.1 or later can use the Now TV app.
All iPads, and iPod Touches from the fourth generation onwards are compatible as long as they're running iOS 8 or later; iPhones from the 4S and on are also suitable for viewing. Android users will need version 4.0 or above and at least a 1.0Ghz processor and 1GB RAM.
Mobile devices will need a 3G or 4G data connection of at least 450Kb.
Other devices that work with Now TV include Chromecast, Roku, the Sony Playstations 3 and 4, Xbox One and 360, the new Apple TV, most Youview boxes, and certain LG Smart TVs, Blu-ray players and sound bars.
The list of devices that don't support Now TV is quite short: owners of Windows smartphones, the Kindle Fire HD, Amazon Fire TV Stick, Nintendo Wii, and Chromebook are out of luck.
Those looking to get a Kids Pass should be aware that for some reason it's not available on the Xbox 360, Youview or the LG Blu-ray players.
Whether we have a Now TV box or not, we can register up to four devices to one account, and stream different content to two at the same time - so as long as we have a decent signal or connection, we can watch wherever we are.
The Now TV boxes
It's possible to rig up a few cables to connect our devices to our TVs to watch on a bigger screen, but there is an easier way, and it comes with more features - and that's getting one of the Now TV boxes.
There are two to choose from: the original Now TV box, which costs £14.99 on its own, or the new, bigger, Now TV Smart Box, which costs £39.99 when bought separately, or comes free of charge with any Now TV Combo.
The Now TV Combo is a triple play deal - TV, phone, and broadband - based on the same no contract idea as the TV passes. We review it in full here.
Alternatively, buyers can take advantage of one of the special offers available with both boxes by getting one with a TV pass or two thrown in.
Now TV Box
The box also offers the full range of terrestrial TV catch up services - and access to the Sky Store for yet more content, to rent or keep.
On top of that there are about 50 apps that can be downloaded to the box, including YouTube, Facebook, Spotify, and Vevo - and both the BBC's and Sky's News and Sport apps.
The older version of the box came in for a bit of a bashing occasionally, but the all black 2015 model got a five star review in What Hi-Fi for simplicity and speed of use, picture and sound quality, and value for money.
Pass
Price
Now TV Box +
Three-month Entertainment Pass
£24.99
Now TV Box +
Two-month Sky Cinema Pass
£24.99
Now TV Box +
One-month Sky Sports Pass
£36.99
These starter packs offer significant savings - Now TV Sky Cinema pass subscribers get a month free, Now TV Entertainment Pass subscribers get the equivalent of six weeks free, and the Sky Sports pack brings the price of the box down to just £3.
There are longer passes available for the cinema and entertainment passes, which also offer savings of up to 30%.
Now TV Smart Box
The Smart Box can do everything the Now TV Box can do, and comes with the same range of additional apps - but it also features a Freeview tuner offering around 60 digital terrestrial TV channels.
As with other Freeview boxes, the single tuner can pause and rewind live TV for up to half an hour; depending on the strength of the signal reaching our TV aerial, we'll also get up to 15 terrestrial channels in HD.
As it's a more expensive box, the TV pass bundles are more expensive - but Entertainment and Cinema viewers will be set for some time:
Pass
Price
Now TV Smart Box +
Five-month Entertainment Pass
£69.99
Now TV Smart Box +
Four-month Sky Cinema Pass
£69.99
Now TV Smart Box +
One-Month Sky Sports Pass
£73.99
Note that, rather disappointingly, the bundle featuring the Sky Sports Pass offers no saving over getting the box, then the pass separately - but Sky Cinema and Entertainment subscribers will save up to 12%.
For less than £40, however, anyone looking to make their TV that little bit smarter will find either of the Now TV boxes well worth it - even if they don't keep up a subscription to one of the Now TV passes.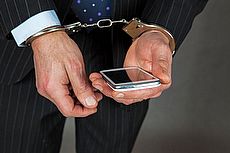 23 November 2017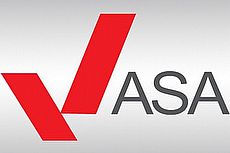 23 November 2017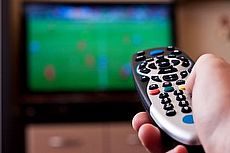 15 November 2017
Follow us or subscribe for FREE updates and special offers