The Entertainment Pass will rise from £8.99 to £9.99 per month while the monthly cost of the hayu Pass will increase from £3.99 to £4.99.
These new prices will apply to new and existing customers from 1 September 2020.
It follows a previous increase in the pricing of the Entertainment Pass in October 2019 when it was also increased by £1 per month from £7.99.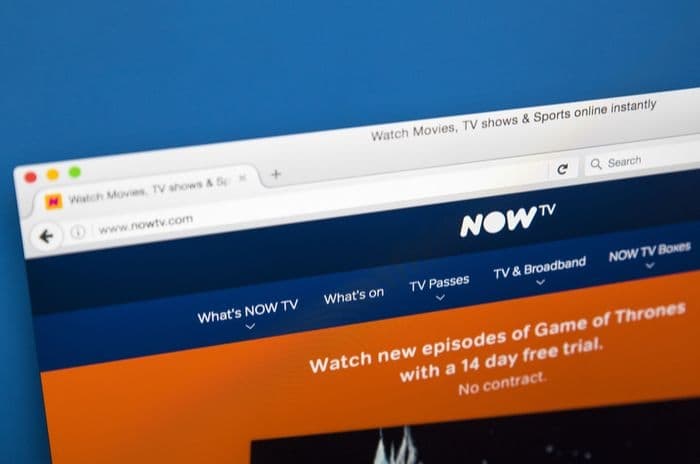 Credit: chrisdorney/Shutterstock.com
Price rises
Now TV offers five passes in total, and two of these are going to be subject to price increases from 1 September 2020.
So, the monthly cost of the Entertainment Pass rises by 11% to £9.99, although if we take the 2019 increase into consideration too, the price has risen by 25% in two years.
As the hayu Pass is currently offered at a lower monthly price of £3.99, the increase to £4.99 represents a price hike of 25%.
To put the increases into context, taking the Entertainment Pass before October 2019 for a year would have cost £95.88. Until 1 September 2020, it will cost £107.88 and after that it will cost £119.88.
The pricing of the hayu Pass for 12 months will rise from £47.88 now to £59.88 after the price increases take place.
It's worth pointing out that Now TV operates on a monthly basis, so there's no way to beat the hike by signing up for a longer period.
Learn more in our review of Now TV.
Now TV content
It's true that the content included in the Now TV Entertainment Pass has altered since the last price increase in October 2019.
In January 2020, it was announced that Sky were launching two new entertainment channels which would be available on both Sky's platform and Now TV.
Sky Documentaries and Sky Nature subsequently launched on 27 May 2020, bringing more factual content to the Entertainment Pass alongside content from channels such as Sky Atlantic, Gold and Comedy Central.
Now TV could viably argue that the content offered by subscribers of the Entertainment Pass has improved since the last price increase and that justifies the latest one.
There doesn't seem to be any similar boost to the content in the hayu Pass, making the 25% price hike comparatively harsh.
Now TV isn't the only streaming service to have raised their prices in recent years, however, with Netflix increasing their premium pricing by 20% in May 2019.
Streaming services
Now TV is Sky's streaming service, allowing access to popular Sky content without a fixed term contract.
Until fairly recently, Now TV was one of three major streaming services in the UK alongside Netflix and Amazon Prime Video - but more streaming services have been launched in the past year, potentially putting pressure on their market share.
The most successful is arguably Disney+ which launched in March 2020 and is already said to have 4.3 million subscribers, leading Disney to pull their channels from UK pay TV services like Sky and Virgin Media from October 2020 onwards.
Disney+ has leapfrogged Now TV into third place with a 16.8% market share according to research from Omdia, although this is still far behind Netflix's 58.4% and the 46.9% held by Amazon Prime Video.
BritBox and Apple TV+ both launched in November 2019, although Omdia's research conducted in April shows they have yet to make much of an impression in terms of subscriber numbers.
Compare Now with Netflix and Prime Video, or search TV deals including Now TV passes using our free checker tool.