It means customers across their TV and broadband businesses will receive services from Now rather than Now TV.
The name rebrand is accompanied by a new green logo, replacing the previous multicolour logo options that appeared on broadband hubs and TV boxes.
Apart from the name and logo, customers will see no other changes due to the rebrand.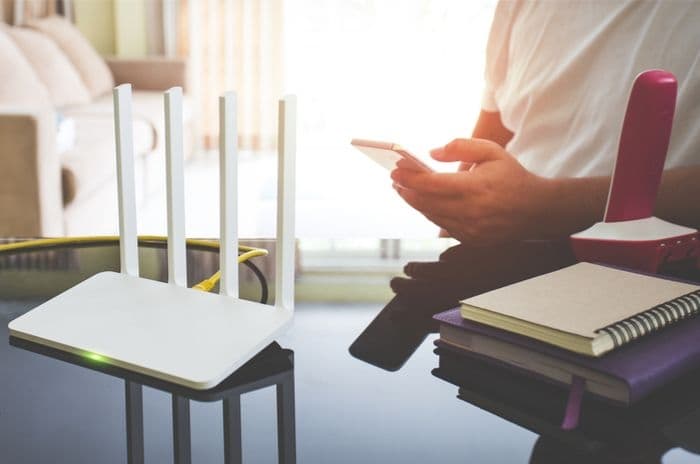 Major rebrand
From this week, Now TV have dropped the "TV" and are simply "Now", whether we're thinking about their TV passes or their home broadband service.
Customers will see differences in how the company refers to itself and correspondence will include the new green logo, but there will be no changes to the services offered by Now.
The company say the shortened name refocuses the brand on a single word and gives it more force. In practice, removing the "TV" enables Now to push the broadband side of their business without the confusing moniker getting in the way.
Focusing on broadband
Now aren't yet a huge player in the UK's home broadband market, with the vast majority of broadband customers taking services from the likes of Virgin Media and TalkTalk.
Yet they frequently rank highly in our lists of the cheapest broadband providers, and the fact their base contracts come with free anytime calls makes them a rarity.
It may be the name change signifies a fresh focus on acquiring new broadband customers, situating them as a bigger competitor in the budget and no contract broadband sectors.
Like all streaming services, Now TV experienced a coronavirus bounce during 2020, increasing their subscription base in the months up to July 2020.
Yet any bounce wasn't enough to keep them as the third most popular streaming service in the UK, with Disney+ overtaking them after their successful launch at the beginning of the first lockdown.
At the time of Ofcom's Media Nations report in July 2020, 10% of UK households had a subscription to Now in comparison to the 16% who had a Disney+ subscription.
Unlike Netflix and Amazon Prime Video who have achieved consistently steady growth in recent years, Now's customer base has been growing at a much slower pace.
For example, they had around 850,000 subscribers at the beginning of 2016, and that increased to 1.62 million by Q1 2020. At the same time, though, Amazon Prime Video had increased from 1.65 million up to 7.87 million. Netflix increased from 5.94 million up to 13 million.
So, it could be that Now has opted to refocus on adding more broadband customers alongside their streaming service rather than focusing on the slow growth offered by their Now passes.
Now history
Now launched as Now TV in July 2012, offering Sky content via their flexible pass system.
They added broadband to their services in 2016 with a focus on triple-play flexibility. Even now, they remain one of the few fibre broadband providers who offer broadband without a contract.
It's true the "TV" part of their name sat awkwardly alongside their broadband service, so it makes sense to change it to something more inclusive.
It also provides a huge marketing opportunity for the company, and they intend to use it to push their TV and broadband deals.
However, simplifying the brand to a common word like "now" has the potential to cause confusion when customers are researching the brand or checking whether their deals are right for them.
A similar case could be made against their parent company Sky, another provider who started off well known for their TV services and moved into broadband later.