Managed bank accounts
But are they always the best option?
This guide takes a detailed look at these accounts, covering:
How managed accounts work
Managed budgeting
In return for a monthly fee, managed bank account providers offer a highly ordered version of a high street current account; essentially managing a customer's incomings and outgoings for them.
The money paid into an account is split into two pots.
An agreed amount is protected each month and is allocated to important commitments like rent, bills and loan repayments.
Anything left over is then made available to the account holder for regular spending.
When an account holder uses an ATM the amount shown as available is minus the amount required for these important outgoings, even when the money technically hasn't left the account yet.
Therefore, the fact that these accounts ensure that essential bills are paid each month makes them appealing to people who have had trouble budgeting in the past.
"Managed bank accounts are proving to be a popular choice for the people we help," Debt Support Trust told us.
Debit cards
Another benefit of managed accounts is that most accounts offer a standard debit or prepaid card.
This makes it easy for account holders to access money through standard ATMs and to pay by card at the till or online.
Some providers also have relationships with high street banks, so they can even offer counter services.
Other services
Managed bank accounts don't offer overdrafts.
The providers who offer these accounts are not banks or lenders, so they can't and won't offer this service.
They also don't issue cheque books, although account holders can often pay cheques into their accounts.
However, managed accounts do offer online banking, free text messages about account statuses and customer service over the phone.
This phone support is often sold to customers as help from 'money managers' or 'account managers' to provide a more personalised service.
Yet, although these accounts help many people with budgeting support there are downsides, as we look at below.
Who offers managed accounts?
Let's take a closer look at a couple of the UK's biggest managed account providers:
As the table shows, they charge a fairly high monthly fee.
These providers often also charge fees for some other services like balance enquiries. For more information read our guide here.
Also note that only Thinkmoney offer a prepaid card that doesn't charge a fee for ATM withdrawals.
Downsides to managed accounts
Customer complaints
As we mentioned earlier, one of the main selling points of managed bank accounts is the convenience and reassurance of someone minding and budgeting money for the account holder.
This only becomes a problem when those responsible for doing this perform an insufficient job.
Judging by online reviews, forums posts and comments from our users, bad service from some managed account providers is not unheard of.
Among the complaints listed are that money transferred to an account fails to appear in it, that customer service is hard to reach and that the service is bad quality when available.
Are they safe?
Whenever we discuss financial products that fall outside of mainstream banking it's always worth asking what protection is available on these products.
Although the money held in managed accounts isn't in banks, it's still protected under the Financial Services Compensation Scheme (FSCS).
There's more information on that in our full guide.
But FSCS protection doesn't apply to money that's held on prepaid cards and there's no fraud protection for them either.
This is worth bearing in mind because a number of managed accounts use prepaid cards.
Should a card be lost or stolen, or used fraudulently in some other way, any money that has been lost will not be reimbursed to the card holder.
To hear more about prepaid cards visit our main guide.
Managed vs basic accounts
The main competition for managed accounts is the basic bank account.
Basic bank accounts are another option for those who have a poor credit history, county court judgements (CCJs) or who have been declared bankrupt.
They offer many of the same services as managed accounts, such as debit cards and online banking services, but without the budgeting support from account managers or the fees.
Since January 2016 all new basic bank accounts became free of all charges in a voluntary agreement between the banks and the Government.
Also, under this agreement basic account holders with nine of the biggest banks are able to use any ATM machine that's part of the Link network. There's more on those changes here.
Plus as these accounts tend to be offered by high street banks, customer's often feel securer thanks to the familiar name.
Here are a few examples of basic current accounts:
In many circumstances basic bank accounts are a better option, so it's worrying that so many people still go for managed deals.
This is because managed accounts come with fees, and that means less money available for those customers who take one out.
"Our main concern is that the people using these accounts are often in the poorest bracket in society, so paying for a bank account can result in less food on the table," Debt Support Trust told us.
However, the basic account market hasn't helped itself.
One problem is that basic bank accounts are not widely publicised by the banks so many consumers are simply not aware of them.
The lack of publicity is because basic bank accounts are free from fees and have no overdraft facilities, so they don't make the banks any money.
It's also worth noting that basic account holders whose accounts were opened before January 2016 may still be paying or liable to pay fees.
This is because some banks did not automatically upgrade all their basic bank accounts to be fee-free at the time the new agreement came into place.
Yet despite these issues, basic accounts are a good option to help those with a poor credit history climb back into mainstream banking, with the added benefit of being fee-free.
For more information, see our full guide to basic bank accounts here.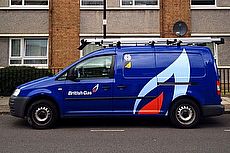 21 November 2017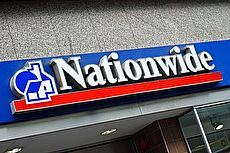 16 November 2017
13 November 2017
Follow us or subscribe for FREE updates and special offers