Debt repayment: the options available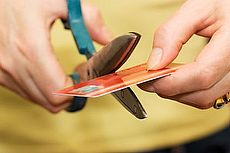 ©iStock.com/BakiBG
THERE are a wide range of debt solutions for people struggling financially across the UK. They all have the same intention: to help people become debt free. But which is best?
The right repayment solution will depend on the individual's personal and financial situation. It's not uncommon for there to be two, or even three different suitable debt solutions for any one person.
This means people have a choice about which solution they enter.
As a result, it's essential to know what each debt solution means, and the short and long term effects of entering a repayment plan.
So how do we select the right debt solution and what is the impact of entering into a debt solution?
Choosing a debt solution
Debt repayment solutions can be split into two categories: formal and informal.
An informal debt solution doesn't provide the same level of protection from creditors as a formal debt solution.
However, informal debt solutions can be cancelled easily, usually with a month's notice.
Token payments are an informal way to deal with debts. When someone has very little disposable income each month, they don't have the money available to pay their contractual payments to their debt.
So it's worth speaking to creditors to negotiate a token payment for a short period. Each token payment should be provided on a pro-rata weekly basis, with the creditor owed the most getting the largest percentage.
Regardless of any debt solution, it's advisable for people who owe their banks money to get a new account with a new institution.
Find out why in this FAQ.
Debt Management Plan
Another informal payment plan option is a debt management plan.
A debt management plan is an arrangement in which an affordable monthly payment is made to each creditor on a pro-rata basis. The payment continues monthly until all debt is repaid.
Debt management organisations will request that all interest and charges on the money owed are frozen, but this cannot be guaranteed.
To enter a debt management plan, the following criteria usually apply:
Unsecured debt of more than £5,000, although ideally not more than £7,000
Two or more creditors
£100 per month available to pay towards the debts
A debt management plan will have a number of different effects to consider.
Short Term:
People can't borrow money while in the debt management plan or they risk the solution being cancelled.
A house or others assets are not protected in a debt management plan, unlike other debt solutions.
For-profit debt management companies often charge fees, which will extend the length of time the debt management plan will run for.
Long Term:
A default will be added to the credit file, which lasts for six years. This can make obtaining credit in the future more difficult or expensive.
All of the debt and any interest or charges which are not frozen must be repaid. This can mean the debt management plan continues for over 10 years.
Debt Arrangement Scheme (Scotland only)
The Debt Arrangement Scheme (DAS) is the Scottish version of the debt management plan.
The main difference is that, being a Government-run scheme, it's considered a formal solution and there is more protection from creditors.
The interest and charges are guaranteed to be frozen from the date of DAS approval as long as the monthly payments continue to be met.
Any interest or fees already outstanding are accounted for in the DAS. As long as the payment plan is completed, applicants will be liable for no more costs.
Those entering a Debt Arrangement Scheme should be aware of the following:
Short Term:
Borrowing money while in a DAS is prohibited.
The money must be repaid over a fair and reasonable period of time, otherwise the creditors may not accept the plan.
Long Term:
A default will be added to the credit file because the contractual obligation has not been met.
The DAS can last for 10 years and all debt must be repaid.
IVA
An IVA is a formal insolvency solution for those with unsecured debts of more than £7,000.
An IVA enables a person to make one monthly repayment for five years, with any debt remaining at the end of the solution written off.
Some IVAs can run for less than a year, using the option to make a "full and final" payment, after which the rest of the debt is written off.
This kind of IVA is usually used with people who cannot afford to cut their living expenses any further or who may have trouble making monthly payments.
The interest and charges are frozen in an IVA as long as payments are maintained.
Short Term:
Anybody in an IVA should not borrow more money as the IVA may be cancelled.
If the IVA fails then bankruptcy may follow.
Long Term:
An IVA considers any equity within assets, such as a house and could ask for the property equity to be released. This can mean repaying the mortgage takes longer.
The individual's credit file will receive a default lasting for six years.
Protected Trust Deed (Scotland only)
The Protected Trust Deed is the Scottish equivalent to the IVA.
The Scottish Trust Deed typically lasts for four years. Interest and charges are frozen and any debt not repaid at the end of the solution is written off.
Someone considering a Scottish Trust Deed must be able to pay at least £50 a month towards their debts, totalling at least 10% of their debt over the course of the solution.
Entering a Protected Trust Deed has the following effects:
Short Term:
Further borrowing is not allowed whilst in the solution.
Failure to maintain payments could result in the Scottish equivalent of bankruptcy, sequestration.
Long Term:
Entering into a Protected Trust Deed means that contractual obligations to the debt are not being met. A default will be added to the credit file, again lasting for six years.
Equity in a property must be taken into consideration and released if possible. If not, the Protected Trust Deed may be extended by a year.
Bankruptcy
Bankruptcy, or sequestration in Scotland, is the most serious debt solution available.
There are various routes and thresholds to bankruptcy across the UK, depending on where the person lives.
In Scotland, people must owe at least £1,500 before they can be made bankrupt.
In the rest of the UK, a person need only owe an unsecured debt of £750 to be threatened with bankruptcy, although this threshold will rise to £5,000 in October 2015.
Bankruptcy lasts for one year, with the debts that remain or that the person can't afford to repay written off.
The negative effects of bankruptcy include:
Short Term:
People who make themselves bankrupt have to pay to enter the solution. This can cost from £90 up to £700 depending on the bankruptcy route.
Applicants can be asked to make monthly payments towards their bankruptcy for three years.
People in receipt of pension payments may be asked to put those payments towards their debts.
Property and other assets may have to be sold to pay towards bankruptcy.
Long Term:
A default will be added to the credit file, which will last for six years.
Some professions will not allow a person to enter bankruptcy, so it's always worth checking the contract of employment or speaking to an HR representative.
Other professions, such as the police, armed forces, and government of any form, are not open to people who have been declared bankrupt, even once they are discharged.
People living with those who have been bankrupt may find their credit rating affected
Selecting the right debt solution
When selecting the right debt solution it's important to consider what a person is applicable for and the effects of entering the solution.
If you're unsure then speaking to a debt advice charity can help.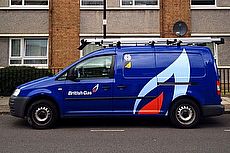 21 November 2017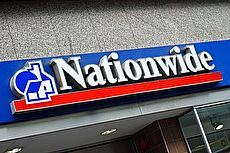 16 November 2017
13 November 2017
Follow us or subscribe for FREE updates and special offers