Dealing with debt in old age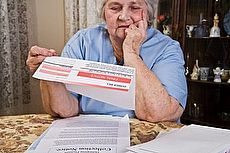 WHETHER it comes from growing up in different times, or the increased awareness of how borrowing can be repaid if it's needed to begin with - older people are often much more reluctant to use credit or get into debt.
But that doesn't stop it happening. The onset of a lower income at retirement can easily pitch otherwise cautious spenders into debt, and once there it can be down right difficult getting out again.
While the very black and white aspects of dealing with debt at any age are the same, the reality can be very different.
Read on for more about debt in older age, or skip below for more on:
Why is debt such a problem in old age?
Older people are more at risk of debts becoming problem debts because of being on lower, often fixed incomes during retirement.
At National Debtline we've witnessed a large increase in people with energy debts, and old people form a significant proportion of those struggling.
Paul Crayston, National Debtline
Even the best budgeters can face problems as returns on savings or pension investments fall and day-to-day living costs increase.
In fact, research published in June 2013 by ILC-UK and Age UK found that 3 in 10 older people are struggling to repay their debts.
Unexpected costs, such as repairs, can be difficult to budget for when income is low and older people may have increased outgoings as a result of spending more time at home and for those who need care help.
Although it's not only as a result of retirement that older people are facing problems with debts. In 2011, it was reported that 21% of those entering retirement would do so with outstanding debt, and just over half of those owed money on credit cards.
ILC-UK's research found that older people who experienced problem debts were unsurprisingly more likely to have a reduced quality of life, but that it also put such pressure on relationships as to become a cause of marital breakdown.
Unexpected
Problem debt for older people has been shown to happen quickly: 28% of the older people surveyed facing problem debt had no unsecured debt just two years before.
The same report also highlighted how financial exclusion can be a contributing factor, with the lack of age discrimination legislation in financial services restricting access to needed loans.
Even the public sector has recently cut the amount of money available for crisis loans.
Lack of emergency help or other affordable borrowing can push people towards much more expensive borrowing such as door step lenders.
Unaffordable
Debt becomes problem debt when repayments plus normal outgoings exceed the money coming in, sometimes even forcing more borrowing leading to a debt spiral.
10% of older people with unsecured debt, that's around 400,000 people, are paying more than £85 per week in repayments and interest according to the research from ILC-UK.
That's 77% of the current state pension of £110.15 per week.
Debt repayment options
Older people have the same debt repayment options available to them as anyone over the age of 18.
However, the reality is somewhat different, with the financial make-up of an older person's life making some options more or less appealing than others.
Homeownership is the most obvious factor as older people are more likely to have equity in their homes.
However, while equity can be a useful safety net when dealing with debt, it can also actually restrict repayment options both voluntarily and compulsorily.
For more on the different debt repayment options see our full guide by Debt Support Trust here.
But for older people with debt problems specifically, they generally have both:
More choices...
Downsizing
Depending on the size of the debt, downsizing may suit some people dealing with larger debts, allowing them to release the equity in their homes and pay off any outstanding debts.
However, moving home can be one of the most stressful changes we make in life, and so it may not be a preferable option for some people.
Equity release
Equity release is an obvious option for homeowners, however it's not always a sensible strategy for people with unsecured debts, as these debts would become secured debts putting the property at greater risk in the future.
...and less choices
Bankruptcy
Filing for bankruptcy writes off your debts, however it often requires that any property is sold to pay towards them.
For those with equity in their homes, bankruptcy becomes much less of an appealing option then as it's likely any property will be sold.
Debt Relief Orders
For debts of less than £15,000 a Debt Relief Order can write them off - however, it's not available to homeowners or those with assets of more than £300.
In other words, while it may be an option for some people often older people will have built up some savings worth more than £300 even if they don't own their own home.
Assets can include:
Savings
Shares
Antiques
Property
A car valued at up to £1,000 is allowed.
Increasing income
Of course one way to beat debt is to rebalance the scales in favour of the amount of money coming in.
While younger retirees may be able to get a part time job or even go back to work full time temporarily, many older people may find it much harder to increase their income.
This leaves older people often having to focus primarily on cutting expenses to try and curb the spiral of problem debts.
Charging orders
It's also worth being aware that unsecured debts can be just as troubling for homeowners as secured debts.
Lenders have the right to obtain charging orders on a property from court if a debt goes unpaid.
While charging orders on unsecured debts will come after any secured debts, making lenders less likely to force a sale, for those with equity in their homes it's worth being careful to seek debt advice early to prevent a charging order being sought.
See our guide here for more on charging orders.
Getting debt help
If you're experiencing any difficulty with debt it's important to seek free debt advice to get the support you deserve.
For more on where to go and the different options available, see the links to the right or our full guide to debt help here.
When we spoke to National Debtline for help in writing this guide, they said that:
"Any older people struggling with debts should contact National Debtline for free, impartial advice on how to deal with their debts.
"No matter how difficult the situation might seem there are always options available, and our advisers can spell out the pros and cons of all the different routes you can take."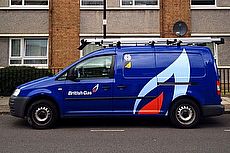 21 November 2017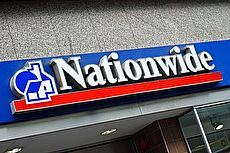 16 November 2017
13 November 2017
Follow us or subscribe for FREE updates and special offers