Is my house at risk because of debt?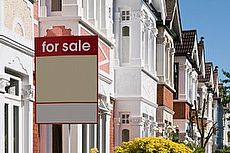 I'm in debt: can my creditors threaten my home?
In some circumstances, yes, they can.
Most obviously, failing to make repayments on any kind of loan which is explicitly tied to the home - a mortgage, for example - can allow the lender to take the property.
More surprisingly, unsecured debts - credit cards, personal loans or payday loans - can also end up threatening our home through something called a Charging Order.
In both cases, there are rigid rules and procedures governing whether and how lenders can demand our homes as payment.
Secured debt: home-linked loans
A secured loan offers borrowing in return for collateral: usually a home, but maybe a car or some other asset.
These lending agreements make clear that if payments are not made, the lender has the right to repossess the property.
If a number of loans are secured on the same property and the property is repossessed, the money from the sale will be shared out among our creditors, from the oldest loan to the newest.
Road to repossession
However, lenders can't repossess just because the borrower has got behind with their payments.
The loan needs to be seriously in arrears and the lender needs to have considered all reasonable requests from us that would enable us to meet repayments.
That could mean changing the date of repayment (within reason), the method of payment, or even the nature of the loan - by refinancing or extending the length of a mortgage for example.
If the borrower is in, or is waiting to enter, a debt relief scheme, lenders are obliged to take that into account too.
Mortgage help
Anyone struggling to meet loan payments can benefit from independent help with their debts - we've a guide to the free help available here.
The Government's nationwide Mortgage Rescue Scheme closed in spring 2014, with many local authorities and Housing Associations closing theirs before then or at about the same time.
The idea was that struggling homeowners would be put in touch with a Registered Social Landlord (RSL) organisation that would either lend additional money to continue meeting the mortgage commitments, or buy the home and rent it back more cheaply.
While some social housing landlords still run some kind of mortgage rescue scheme, there are a large number of "sell and rent back" schemes run by private companies offering a similar sounding service - Citizens Advice warn that they should be considered as a last resort.
Further information
Click here
to find out more about
Support for Mortgage Interest
There is still nationwide Government help for those on certain benefits who are struggling with their mortgages: Support for Mortgage Interest (SMI) is available to those who receive any of the following income-based benefits:
Income Support
Jobseeker's Allowance (JSA)
Employment and Support Allowance (ESA)
Pension Credit
Universal Credit
Unsecured debt: charging orders
As we noted above, however, it isn't just those with outstanding secured debts that are risking their homes: someone who falls seriously into arrears on an unsecured debt can be subject to a Charging Order.
How they work
The first thing we need to make plain is that Charging Orders can only be applied to those who have a county court judgement (CCJ) against them. CCJs themselves are very serious, and they're never issued out of the blue.
What's also worth knowing, however, is that a creditor can apply for a Charging Order at the same time as they apply for a CCJ, or if we've been ordered to pay the CCJ in instalments and are up to date with payments.
The point of a Charging Order is to secure the debt against our home, putting the lender very near the front of the queue for any money made from the sale of the property.
At this stage the lender can't actually force us to sell our home in order to get the money - and they'll still be second in line behind the mortgage lender for any money owed if we do sell.
But if we owe more than £1,000, the lender can apply for another order - this time known as an "order for sale" - to force us to sell the property and pay them back from the proceeds.
This is actually a very rare development, mostly because it's not in the lender's interest to force a sale for what could be a relatively small amount, or when there's not much equity in the house.
The interim order
The final order
The interim charging order is usually made automatically when the court receives the lender's application along with proof that the debtor owns or has a share in the property in question.
The court sends us a copy of the order, along with any information regarding the date of a full hearing. This should be at least 21 days later, to give us time to prepare a defence against the order being made final.
If we do wish to contest the order, we need to send copies of our evidence to both our creditor and the court to arrive at least seven days before the hearing is due to take place.
This is also the time to request any conditions we'd like to have set on the Charging Order. StepChange recommend requesting an "affordable instalment order" if one isn't already in place: if the court agrees and we keep up payments, it will be more difficult for our creditor to take further enforcement action.
If we don't attend the hearing, the final order will be issued automatically.
Most orders are approved - which is why at least asking for the court to consider attaching conditions is so important.
How common are they?
The Ministry of Justice haven't published statistics regarding Charging Orders since 2013, but in that year, the number of Charging Orders issued was just 7% of the number of CCJs issued, and Orders For Sale were granted on less than 0.5% of Charging Orders.
Assuming those percentages have remained the same, considering that according to the Registry Trust there were a record 912,389 CCJs issued in England and Wales in 2016 - more than 2,500 a day - we could expect:
Almost 64,000 Charging Orders
Just under 300 Orders For Sale
Clearly Charging Orders are a problem affecting a minority of those with CCJs, but not an insignificant one.
Charging Orders and HMRC
Finally, note that Charging Orders can be discharged in pursuit of one type of debt that might not be immediately obvious: tax bills.
In the March 2013 Budget, buried well beneath the headline measures, HM Revenue & Customs (HMRC) announced that they planned to use the orders more to chase people and business owners with outstanding tax bills.
Responsible lending and threat to property
By literally threatening the roof over borrowers' heads companies have opened themselves up to charges that they are lending irresponsibly.
There are two criticisms here: first, that such orders show that organisations are lending to people who shouldn't have been allowed to borrow in the first place; second, that lenders are pursuing the resulting debts too aggressively.
In November 2010, for example, the Office of Fair Trading (OFT) warned several big lenders including American Express that they were pursing debts, including Charging Orders, too vigorously.
"Where we consider the use of charging orders to be unfair or oppressive we will take action to protect consumers," the OFT said.
In April 2014, the Financial Conduct Authority (FCA) took over from the OFT.
One of the regulations they imposed on the lenders under their jurisdiction was that they must act in a fair way when collecting money owed - which includes being open to negotiating affordable payment plans.
But there's still concern over the tactics used by credit card providers and other lender, that encourage borrowers to deal with them ahead of genuine priority debts - like utility bills and housing costs.
Another persistent concern is that debt management companies often don't help their clients clear their debts.
Back in October 2011, the OFT issued a strong warning to debt management companies about their mismanagement of debts in their care - and then in May 2015, the FCA had to urge people using such companies to check what they owed after finding that fees accounted for 90% of the payments made to three companies.
This was after they'd had to freeze the accounts of seven debt management companies in the five months between April and September 2014, in order to protect their clients' money.
Issues such as these can at best put people trying to address their money issues under unnecessary pressure - and at worst put them at greater risk of losing their home.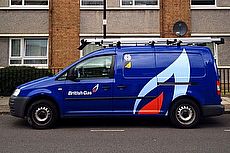 21 November 2017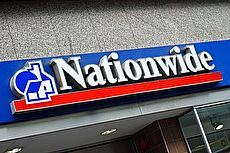 16 November 2017
13 November 2017
Follow us or subscribe for FREE updates and special offers