Motor insurance is a big expense for drivers. Average monthly costs are around £30-50 (depending on the data source).
That's on top of fuel costs, MOT and tax and, for many people, car financing.
However painful the price, it must be paid. (Although there are an estimated million uninsured drivers on Britain's roads, the law-breakers aren't the smart ones - if caught, they could have their car crushed.)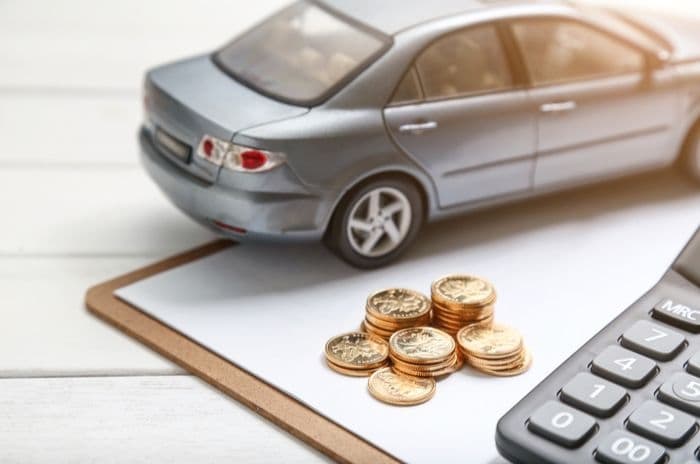 ---
There are ways to reduce the cost of car insurance, so read this guide before despairing.
Premiums & excess
This guide will use the words "premiums" and "excess" a lot. Basically:
A premium is the amount a driver pays (monthly or yearly) for their insurance.
The excess is the amount of money 'paid' towards an insurance claim. This is agreed in advance and affects the cost of the premium.
Usually, a higher excess means a lower premium.
Example
A driver has an insurance policy with a £100 excess.
They are in a road accident that damages their car. Repairs come to £500, so the driver makes a claim to their insurance company for £500.
Once the claim is processed, the driver only receives £400, because the excess amount is taken off. They must pay the extra £100 from their own pocket.
What does car insurance cost?
It depends who you ask. The Association of British Insurers (ABI) say that the average premium for comprehensive car insurance in the UK is £471 a year, as of Sept-Dec 2018 (Q4 2018).
The AA, however, put the cost at a much higher £593.65. Their method is to take the average of the five cheapest deals available.
Both organisations report a price drop since the same time in 2017 - the ABI makes it -3%, while the AA says it's -5.9%.
The ABI say the drop is partly because of the Civil Liability Bill, which is currently making its way through Parliament. The bill aims to crack down on things like frivolous whiplash claims, which cost insurers vast amounts each year.
Even so, these premium reductions are small - not the kind of change that makes a real difference to a household. And, so far, they're just a blip in the long-term trend of price increases which massively outstrip increased household income.
In Q4 2003, the AA's Shoparound method put average comprehensive prices at £323.66 That's an 84% increase in 15 years.
In comparison, the Office for National Statistics (ONS) says the UK's average median disposable income (the amount left after direct taxes) was £25,647 in 2003/2004. In 2017/2018 it was £28,418 - an increase of around 10.8%.
On top of that, the ABI say that the current price drops can only continue if the Government doesn't raise Insurance Premium Tax again.
Who pays the most?
How much a driver pays for their insurance depends on many things - from gender, to occupation, to past infractions - but the most dramatic factor is age.
| Age group | AA "Shoparound" average price, Q4 18 |
| --- | --- |
| 17-22 | £1,289.80 |
| 23-29 | £771.70 |
| 30-39 | £504.64 |
| 40-49 | £467.00 |
| 50-59 | £414.19 |
| 60-69 | £364.55 |
| 70+ | £520.11 |
It's obvious from the data that young people pay far more for car insurance. This is because young drivers are far more likely to be in car accidents. They also haven't built up years of no-claims bonuses (see below).
The costs go down as drivers get older, aside from a slight rise for over 70s.
Where the driver lives also matters. The most expensive place to get car insurance is greater London (£1,102.86 average premium). The cheapest is the South West (£557.39).
Pick the right car
When it comes to picking a car, there are many factors to consider. But cheaper-to-insure cars are more likely to have the following characteristics:
Reasonably cheap
Easy to repair
Easy-to-obtain parts
Small engine/low performance ('performance' in this case is 0-60mph, top speed etc.)
Sturdy, with a strong bumper
Good security features, like alarms and immobilisers
Look at groups
Taking the above, and many other things, into account, insurance providers categorise cars into 50 different groups. Cars in Group 1 have the lowest insurance costs, making Group 50 the most expensive.
Examples of cars in insurance groups*
Groups 1-10
Citroen C1, Volkswagen Golf, Ford Ka
Groups 11-20
Alfa Romeo, Ford Fiesta, Mini Hatchback
Groups 21-30
Citroen C5, BMW X1, Land Rover Freelander
Groups 31-40
Toyota Yaris, Peugeot 208 GTi, Mercedes Benz E-Class
Groups 41-50
Tesla Model S, Porsche 911, Jaguar F-Type
* Information from Parkers.co.uk. Grouping only applies to certain models
Avoid modifications
Modified cars cost more to insure for two main reasons:
Anything non-standard can be less reliable and harder to fix
Shiny additions like alloys, speakers and body kits attract thieves
The one exception here is for added safety features, which can make premiums cheaper.
Picking the insurer
There are around 1,600 insurance brokers in the UK.
Many are general insurers, meaning customers can take out several types of insurance with the same company. Others are more specialised, only offering (e.g.) vehicle insurance. Still others target niche markets like older drivers, or drivers from a certain profession.
To get a good idea of what's really available, customers should use comparison sites and look at the various brokers' sites directly. Some insurers (like Direct Line) don't even appear on comparison sites.
For insurance hunters with a little time on their hands, calling up a few companies can be well worth a couple of hours. Insurance providers are sometimes willing to haggle on premiums or throw in extras to net a new customer.
Find a broker
The British Insurance Brokers' Association has a free "
Find a broker
" tool for people struggling to find an insurance provider.
Prices
The premium price is, of course, a good indicator of value. Comparison sites are the easiest way to check the cheapest policies going.
However, cheapest doesn't always mean best value. There are other things to bear in mind...
Loyalty
Many companies have an unfortunate tendency to penalise their customers for loyalty. Their best prices or offers are reserved exclusively for newcomers, leaving their existing customers paying more for the same services.
Since the Competition and Markets Authority (CMA) started making a fuss about this late last year, insurance firms have been making moves to turn things around.
Changing the culture of insurance might take a while, though, because providers struggle to turn profits as it is - and the "loyalty charges" are good money makers.
This was showcased in April (2019), when Lance Batchelor, chief executive of Saga, went on Radio 4's Today to talk about the financial firm's change in policy. He announced a three-year fixed-price policy for direct customers, but acknowledged that while customers would be pleased, it was a "painful day for shareholders".
So, keep an eye on which insurance companies are spearheading this new way of doing business - it could save you lots in the long run.
Banks or existing insurance
That said, it's worth checking out what's on offer at banks and other firms (including firms in charge of home insurance, for example).
Sometimes, these firms will offer better deals for people who already have financial products with them.
Customer service
Getting cheap car insurance is one thing, but when it comes down to the core of insurance - the claims process - many drivers are left floundering. And it's worth looking for an insurance provider who's willing to negotiate premiums or answer any questions.
Check review sites and auto magazines for an idea of which insurers are best. Factors to consider are willingness to negotiate, the time taken to process a claim, and wait times on calls.
Auto Express's Driver Power Survey, for example, has NFU Mutual, Liverpool Victoria and Privilege down as their top three general motor insurance providers (Police Mutual came in at number 2, but it's only available for police officers and their families).
Picking the policy
There are a few things to consider when it comes to choosing the insurance policy itself.
Levels of cover
There are three types of motor insurance.
Third party - the minimum cover allowed by law. It covers the driver against costs for damage to other people and vehicles.
Third party fire and theft - as above, but also includes protection against the vehicle being stolen or damaged/destroyed in a fire
Comprehensive - this covers all the above, plus the driver's own medical expenses and vehicle damage, plus damage/loss of possessions inside the vehicle.
Usually, comprehensive is the most expensive type of insurance - but not always! It's worth checking before opting for a lesser policy, as sometimes quirks of the system make comprehensive cheaper.
The extra cost of comprehensive is usually worth it. Being covered in all eventualities can save vast amounts of money in the long run.
Excess
Excess, as we mentioned above, is the amount taken off a claim. The higher the excess, the lower the premium.
That doesn't mean it's a good idea to opt for the highest excess possible, though. The driver will need to make up the missing money when it comes to repairs or replacement, so it needs to be a manageable sum.
Black box?
Black box car insurance is another name for "telematics" car insurance. The box or, more recently, a mobile app, is part of the insurance deal.
These feed data about the driver's habits back to the insurance company. They look at speed, miles driven, what time of day the car's out - and even steering and cornering.
Based on this data, the insurer alters the driver's premiums on a monthly basis. Drivers can look online to see their own data and adjust their driving styles accordingly.
These policies are often much cheaper than normal insurance. They're particularly popular with young or newly qualified drivers. But they sometimes come with rules - curfews, or mileage limits - that put people off.
Applying for the policy
Be honest
It might be tempting to bend the truth with an insurance application.
But if a provider finds out a claimant lied (and they will investigate thoroughly), their claim is invalid.
Even if no claim is made, if a broker discovers dishonesty then they can charge the customer the extra money as a lump sum.
Not only that, but drivers discovered as liars will find it harder to get cover elsewhere in the future. This will mean higher premiums in years to come.
Pay annually
Paying the whole year's insurance in one go is usually significantly cheaper than paying monthly, by direct debit.
Classes of use
When applying for car insurance, drivers are asked what the car will be used for. In order of cheapest to most expensive:
Social only
Social + Commuting
Personal + Business (covers both the above, plus other business-related travel)
Social only - if the car is not going to be used for anything relating to work or business - is the cheapest option because it usually involves short distances on familiar roads.
Commuters, who use their cars to get to and from work, rack up more miles and drive when the roads are busiest.
Business drivers travel further still and are likely to drive in unfamiliar locations.
Parking
It's not as obvious as some people think.
Insurers will sometimes penalise people who keep their cars in garages, as minor accidents (scrapes and bumps) and thefts are common. Others will be more concerned about on-the-road parking.
It all depends on the provider and the area. If there's a choice of places to park, compare quotes with the different information - but stick to what's put on the final application. Being found out as a liar is more expensive than any of the options!
Think that's nosy?
Back in 2016, Admiral was stopped from setting their insurance premiums based on the contents of
Facebook posts
.
Read more here
.
Extra drivers
Adding a low-risk driver to a policy might not have much of an impact on cost. In fact, experienced drivers can even lower quotes.
But having an inexperienced, young or otherwise risky driver on the insurance can make things far more expensive.
Added extras
Insurance firms will often try and upsell extras like legal assistance, breakdown cover and so on. These aren't always necessary; and drivers can sometimes end up paying for the same type of cover twice! Check the details of each add-on against the main policy documents.
Get better at driving
Getting a Pass Plus certificate, or even taking advanced driving lessons, can cut prices for car insurance. However, the added cost of the lessons and tests must be considered.
Build up a bonus
This isn't something that can be done in advance, but driving carefully and building up years of no-claim bonuses is what leads to much cheaper insurance in the future.
Conclusion
Getting cheap car insurance is, sadly, largely dependent on circumstance. How old the driver is, how much experience they have, even where they live - all of these affect premiums.
There are also many other factors which can make predicting prices almost impossible.
However, it's possible to cut the price of motor insurance by making some simple changes - some big (vehicle choice) and some small (shopping around for the best deals).
A bonus is that many of the changes will have other benefits, such as less chance of an accident, cheaper fuel costs and so on.
As the way we drive changes, car insurance companies will have to keep evolving too - so taking the time to regularly evaluate what's on offer is a good idea.