It's no secret that younger drivers pay more for their car insurance. In 2019, 20-year-olds paid an average of £851 - some 82% more than the average of £468 paid by drivers in their fifties.
For under-20s, the cost of premiums can be double that.
But don't let that put you off. There are numerous ways to beat the average - the most important of which is finding the cheapest possible insurer.
You can do that by using our free-to-use car insurance comparison tool.
Other tips include adding an experienced driver to your policy, choosing an unmodified car in a lower insurance group, having a telematics box installed, reducing your mileage, increasing your voluntary excess, and paying for the policy yearly rather than monthly.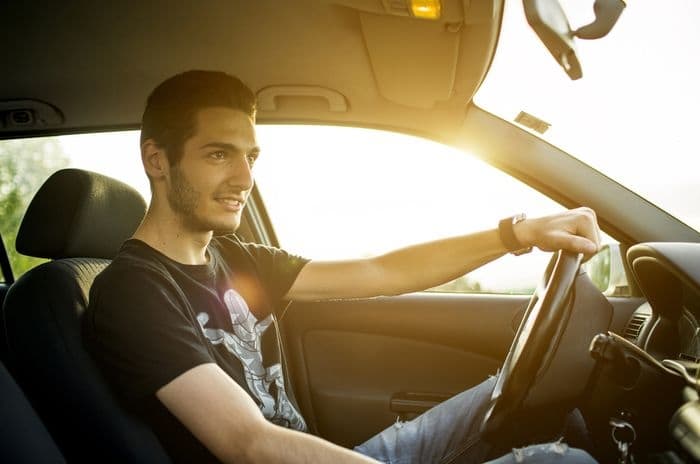 ---
Cheapest car insurers for young drivers
Like banks, insurance companies are keen to claim first-time drivers as their own. Shopping around is essential. Once you've compared quotes online, it's worth making a call to see if you can negotiate a lower price on the premium.
We obtained quotes for two hypothetical people - a 20-year-old male and a 17-year-old female. Autosaint were the only insurers to make both lists, although they weren't the overall cheapest for either driver.
Example premiums
Our first hypothetical driver is a 20-year-old male who lives with his parents and works as a recruitment consultant.
He's had his license for three years without incident, and drives 5,000 miles per year. The car is parked on his parents' driveway in the night and on the street during the day. His car is a 2015 VW Up! worth £5,000, and the quotes are for comprehensive insurance.
| | Annual premium | Excess | Black box? | Windscreen cover | Breakdown cover | Personal accident | Legal cover | Courtesy car |
| --- | --- | --- | --- | --- | --- | --- | --- | --- |
| Policywise Telematics | £657.50 | £100 | Yes | Yes | No | Yes | Yes | Yes |
| Wise Driving | £729.49 | £350 | Yes | Yes | £39.99 | Yes | £28.50 | Yes |
| Admiral Little Box | £757.12 | £350 | Yes | Yes | £44.95 | Yes | £32.00 | Yes |
| Autosaint Highway | £776.30 | £350 | Yes | Yes | £32.50 | Yes | £32.00 | Yes |
Our second driver is a 17-year-old female who's in full-time education and has just passed her test. She lives with her parents and drives a 2009 Citroen C1 worth £2,000.
She travels 2,000 miles a year and keeps the vehicle in her parents' garage. She opts for comprehensive cover.
| | Annual premium | Excess | Black box? | Windscreen cover | Breakdown cover | Personal accident | Legal cover | Courtesy car |
| --- | --- | --- | --- | --- | --- | --- | --- | --- |
| MyPolicy | £1075 | £500 | Yes | Yes | From £39 | Yes | From £28.50 | Yes |
| Autosaint | £1152.71 | £150 | Yes | Yes | £32.50 | Yes | £32 | Yes |
| Hastings Direct | £1153.69 | £95 | Yes | Yes | £34.99 | Yes | Yes | Yes |
| Sky Insurance | £1225.44 | £500 | Yes | Yes | £69.95 | Yes | Yes | No |
---
Types of insurance cover
There are three categories of car insurance cover:
Third party
This is the minimum level of cover required under UK law. It will only cover costs if you injure someone or damage someone else's vehicle.
Third party, fire and theft
This provides you with third party insurance, but will also cover you if your car is stolen or damaged by fire.
Comprehensive
This type of policy provides third party, fire and theft insurance, but will also cover you for damage done to your own car in an accident or while parked in a public place. You will also be covered for any personal injuries caused in an accident.
For obvious reasons, comprehensive insurance is the best option. Happily, it's not necessarily the most expensive. Insurers sometimes provide lower quotes for comprehensive policies because their research suggests that high-risk drivers tend to choose the lowest levels of cover.
This was true for the 17-year-old female driver in our example. If she opted for third party only, her cheapest premiums started from an eye-watering £1837 - some £762 more than the cheapest comprehensive policy.
---
Black box policies
So-called black box insurance policies require you to have a telematics box installed in your car. This tracks your driving behaviour and provides information insurers can use to price your premium.
If you're a careful driver, then the box will help reduce your premium below the average. The opposite is true too - drive irresponsibly and your premiums may increase.
Like it or not, virtually all of the affordable car insurance policies for young drivers will require you to have a box fitted.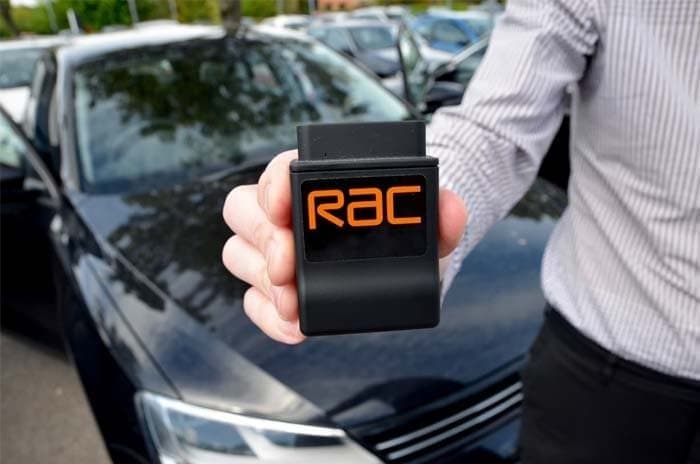 The RAC offer a black box insurance policy with additional diagnostic help for finding car faults. Source: RAC.
---
Cost-cutting tips
There are some things insurers like, and some things they don't. Doing more of the former will reduce your premium. Essentially, you're trying to show them that you'll drive responsibly.
Add an experienced driver to your policy
If you can add an older named driver with a 'safe' profession, and no claims or convictions, then this may help to reduce premiums - even if they seldom drive the car.
This is because insurers will calculate the total cost of the policy based on an average of both the price for the young driver and the older motorist.
However, it's important that the policy is in your name, with the older motorist as a named second driver.
Listing them as the main driver is known as 'fronting'. According to Action Fraud, road users can be prosecuted by lying about their car insurance.
Limit your mileage
Insurers want to know how many miles you travel - or intend to travel - in your car. The lower the stated mileage, the lower the cost of your premium. After all, less time on the road means less chance of an accident.
So, if you can reduce your mileage, then all the better. However, be aware that inaccurate mileage claims can invalidate your policy.
Increase your voluntary excess
Insurance policies have what is known as an 'excess'. This is basically an amount you have to pay before you can claim on your policy.
Insurance companies normally set an additional excess for younger drivers - in essence, making them pay more themselves before they can claim on their insurance.
Drivers under 21 years old can expect up to £400 compulsory excess, while drivers between 21 and 25 years old can expect up to £250 compulsory excess.
If you're willing to accept an even higher access, then you can agree to increase it yet further, which will reduce the cost of your premium. This is known as voluntary excess.
If you do opt for voluntary excess, make sure you have the money available to pay it should the worst happen.
Pay annually
It may hurt initially, but paying for your insurance yearly rather than monthly will save you money. This is because some insurers charge interest on monthly payments, in effect treating them like a loan repayment.
---
Which car?
If money is tight, then choosing a car that is cheap to insure should be your prime concern. Driven by aesthetics, many young people choose first cars that are prohibitively expensive to insure.
Cars with smaller engines and lower break horse power (BHP) tend to be the cheapest for new drivers.
Look for something with a 1.0 litre engine that's less than 70 BHP. Examples include the Volkswagen Up! (1.0 litre with 59 BHP), the Citroen C1 (1.0 litre with 70 BHP) ,and the Skoda Citigo (1.0 litre 59 BHP).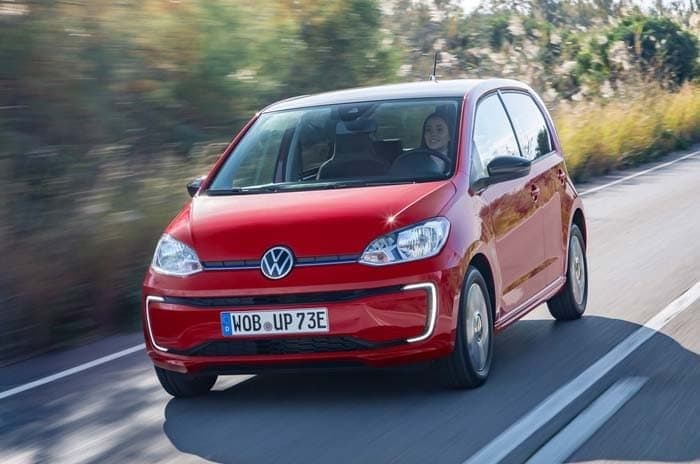 The Volkswagen Up is a good choice for young or new drivers. Source: Volkswagen.
Other good options are the Fiat 500, Kia Picanto, Seat Mii, and Toyota Aygo.
As a general rule, avoid cars that have been modified as these can increase the cost of your premium. If you carry out any modifications yourself, it's essential to tell your insurer. Failure to do so can invalidate the policy.
---
Conclusion
So, who provides the best car insurance for young drivers? Taking both our hypothetical drivers together, Autosaint provided decent quotes in both instances. You'll have to have one of the company's telematics boxes fitted, but it's this that keeps the costs down.
Bear in mind that however hard you try, your premium will inevitably cost more than it does for an older driver - simply because they have more experience and are thus less of a perceived risk.
Nevertheless that's still no reason that you can't beat the average. Follow the above tips and you'll be able to snag a decent deal, which will only get better as you accrue more drive time.
Get started finding the cheapest policy by using this free car insurance comparison engine.