This type of car insurance works by monitoring the performance of a driver using a GPS device attached to the car or a smartphone app.
Younger and inexperienced drivers are most likely to benefit from black box insurance and accepting it could be a requirement of getting affordable car insurance.
However, there are pitfalls and fees for drivers to be aware of when considering black box insurance, such as the extra costs at the end of a policy to disconnect the box.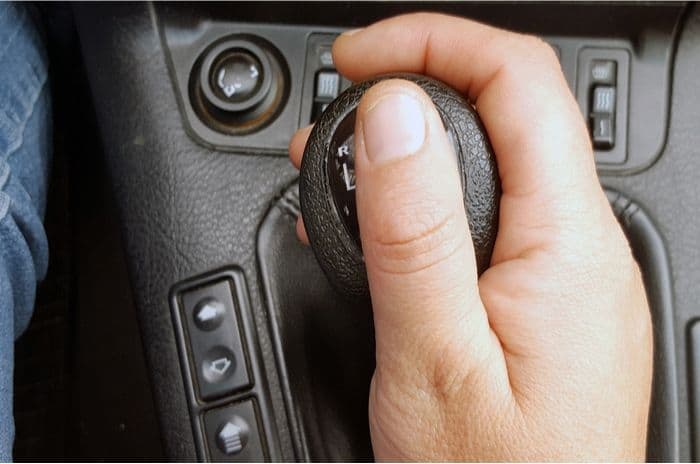 ---
What is black box insurance?
Black box insurance, also known as telematics, is a specific type of insurance policy where an insurer installs a piece of equipment or provides an app to check on a customer's driving.
Insurance premiums are then set based on the data they receive from the equipment or app. Insurers can continue to monitor the customer's driving throughout the policy to check their risk level doesn't change.
There are three types of telematics available to customers:
Black box - The insurance company installs a black box in the customer's car which uses GPS to check their driving.
Plug and drive - These devices also use GPS technology, but they are plugged into a car's charging port or cigarette lighter instead of being installed in the car.
Smartphone app - Some insurers provide an app for customers which monitors their driving using GPS without the need for another device.
Often, when we hear about telematics insurance, we automatically think of the black box variety, but this isn't the only option, and some customers may be better with plug and drive or app telematics insurance.
Who can get telematics insurance?
Telematics insurance is primarily aimed at younger or inexperienced drivers as it allows insurers to check whether their customer is a safe and reliable driver.
For this reason, insurers may also insist drivers with motoring convictions agree to black box insurance to prove they won't commit another driving offence.
Many telematics policies are age-limited, so only drivers aged around 25 and under can benefit from them.
However, there are some policies offered by the likes of Direct Line and Admiral that offer telematics car insurance policies to most or all age ranges.
This could be useful for newer drivers who are over 25 and are finding it difficult to get low-cost car insurance as someone without much driving experience. Similarly, older drivers who have had a break from driving may be able to access cheaper car insurance if they're willing to install telematics equipment.
Research in March 2020 found 81% of insurance customers hadn't been told by their insurers they could save money with telematics, so it's worth checking whether it's available even if an insurer hasn't explicitly mentioned it.
---
How does black box insurance work?
Black box insurance works by transmitting the information gathered by the device or app back to the insurer, enabling them to measure the performance of the driver.
The insurer may monitor the following information:
When a customer drives: accidents are more likely to occur late at night or during rush hour
Where a customer drives: different types of roads like motorways and country lanes pose different challenges to drivers
How fast a customer drives: including whether they stick to speed limits
How much a customer drives: more time on the road is statistically more of a risk
How a customer handles the car: including how they brake, steer and take corners
All these metrics provide valuable information to insurers, especially if we're considering the driving habits of younger or newly licenced drivers.
Insurers then make judgments based on the data transmitted to them, meaning premiums could go down if a customer proves themselves to be a good driver or, alternatively, they may rise if their driving ability or habits make them more of an insurance risk.
It's worth mentioning there have been some issues with telematics apps registering other travel activity as driving when a customer is cycling on or a bus - read more about the issues with Carrot Insurance for further information.
Is black box data safe?
As telematics insurance is based on an insurance company constantly tracking information about a driver's behaviour, it's worth asking whether that data is secure.
However, under strict data protection laws in the UK, insurers can't sell data to other companies or pass it on without a driver's consent.
They may share information with connected third parties such as claims professionals in the course of their work, though, and they can be compelled to hand data over the police if they have a court order demanding it. This could be to prove or disprove a driver's movements at a given time - on the flip side, drivers can also give the police permission to access their data to prove they were where they said they were.
Can I see my own black box data?
Many black box insurance providers will allow drivers to see their results online, whether that's through an online portal or a dedicated smartphone app.
Allowing drivers to see their statistics is a key part of the telematics experience for many insurers - it allows drivers to see how they are performing on the roads and to make adjustments to their practices if necessary.
For example, a driver may be performing well on many measures, but their late-night takeaway jaunts are making their insurer nervous about their risk of an accident. Amending that behaviour could lower premiums - and it might be worth the delivery costs of the food!
---
What else does black box insurance include?
Black box insurance is available with the same three levels of cover we find in standard car insurance:
Third party - The minimum legal requirement in the UK, protects other people for any damage the driver does to them or their car
Third party, fire and theft - As above with added cover for a driver's own vehicle if it's damaged by fire or theft
Fully comprehensive - Includes all the above plus covers any damage done to the driver's car
Along with these different levels of cover, typical car insurance extras are available with telematics insurance.
These could include:
Breakdown cover
No-claims bonus cover
Legal protection
Personal accident
Courtesy car
Cover when driving abroad
Multi-car cover (with additional black boxes)
Additional drivers
Contents cover
Key cover
Fuel cover
It's worth noting some of these could increase the risk of an accident in the insurer's eyes.
For example, additional drivers can be added to some policies, but their driving record will be attributed to the driver covered by the black box.
So, a younger driver who includes a parent on their policy who is maybe a little more reckless on the roads will have that recklessness attributed to them.
When accessing the driving data as mentioned above, the main driver can see what is affecting their premiums - at that point, it could be worthwhile cutting the additional driver from the policy and seeing if the metrics improve.
If we're looking at adding cover for driving abroad to our policies, it's worth checking whether any driving abroad will be monitored.
---
Are there any exclusions with black box insurance?
All car insurance policies will have some exclusions, but most telematics policies won't include additional ones.
Some misconceptions about telematics insurance are that they include curfews and limits on how much we can drive.
While these do exist in some black box insurance policies, the insurer is more likely to simply adjust insurance premiums in line with when or how much a driver is using their car.
As we've already mentioned, accidents are more likely to happen late at night or in rush house, so insurers will make adjustments when a driver spends a lot of time driving after dark or in the early hours of the morning.
Similarly, the more time we spend on the road, the more likely it is statistically for us to be involved in an incident. Frequent drivers will often pay more on their telematics insurance policy but, then, they would pay more on a standard car insurance policy if they accurately reported their average annual mileage.
Some car insurances do offer flexible insurance aimed at younger drivers (LV=GI are one) or there are pay-per-mile options available from the likes of By Miles too.
---
Does black box insurance save money?
The key question for many drivers considering black box insurance is whether it will save them money on their insurance premiums.
Firstly, it's important to remember that telematics may be the only way some younger or inexperienced drivers can get affordable insurance cover, Alternatively, accepting a black box or smartphone app may be the only reason an insurer agrees to offer them cover.
We've got more on how younger drivers can find cheaper insurance in this guide.
For other drivers, the decision may be less clear-cut.
Once insurance companies have a better idea of how a driver performs on the road, premiums may lower as a matter of course.
On the flip side, this could go the other way and drivers may find their premiums are higher than they would be with a standard car insurer because their behaviour puts them at higher risk of an accident.
That said, improving their driving habits can help drivers in the long-term (by helping them build a no-claims bonus, for example), and it's no bad thing to learn how to become a safer driver. So, customers may choose telematics insurance on those grounds.
However, if drivers meet any of the following, they may be best steering clear:
They have to drive at rush hour
They work shifts and drive late at night or early in the morning
They frequently make long journeys such as a lengthy commute
They don't want any restriction to their driving habits
For women, telematics insurance may be a viable way for them to get cheaper car insurance now the rules on gendered insurance pricing have been tightened. Learn more about cheaper car insurance for women.
It's also worth looking at the fees associated with black box car insurance.
Black box insurance fees
Telematics insurance comes with the same fees we'd expect to find with any car insurance policy:
Interest if customers pay monthly
Cancellation fees
Duplicate document fees
As well as these traditional charges, though, black box insurance customers may need to pay the following at some point:
Box installation
Box disconnection
Box removal
Damage to the box
Change of vehicle fee
Missed appointment fees
These are fees that are unique to telematics insurance, and it's important to read the small print when signing up to a telematics policy.
For instance, switching vehicles can incur fees, and some insurers will charge hefty fees for removal or disconnection of the box at the end of a policy. That means switching to another insurer could be a costly exercise.
---
Conclusion: is black box insurance worth it?
Many drivers could benefit from telematics insurance, especially younger drivers and inexperienced ones who may only be able to access affordable car insurance if they agree to be monitored in this way.
Safer drivers who believe they can prove to an insurance company their driving habits should result in lower premiums next time around may also benefit from black box insurance, although it's important to remember the judgement of the telematics equipment could go either way.
Be aware, too, that the fees associated with taking black box insurance can be high if something changes with your car or you want to end the policy.
Remember, there are many other factors affecting how much our car insurance premiums are, so be sure to read our guides on different car insurance groups and how to get cheaper car insurance.
Finally, don't simply assume telematics car insurance will be cheaper than standard insurance for your need - search insurance deals with our comparison tool to see if telematics insurance premiums are lower in your case.