Student bank accounts: how and why to get the best deals
It may not sound like it, but a student bank account is one of the many perks of university life.
As well as an interest free overdraft the likes of which we'll likely never see again, banks offer all manner of treats to entice students into opening an account with them.
But there's good reason not to let the offers and marketing persuade us to open an account with a particular bank.
Read through our guide to learn what kind of deal can provide the most benefits and advantages over the long term.
Student accounts: everyday deals, interest free
In many ways, a student account is like a normal bank account: it's somewhere to pay money in, pay money out from, and comes with a debit card to pay for things online and in the real world.
0% overdraft
Unlike normal current accounts, however, student accounts offer overdrafts of up to £3,000.
The overdraft is interest free for the period of study. Many - but not all - student accounts automatically convert to graduate accounts when we finish studying, offering increasingly less generous terms for a few years after graduation.
The student overdraft trumps any other freebie or deal the bank may offer: it acts as a sometimes crucial cushion in what can often be a financially unsteady and expensive period of our lives.
Why do banks offer student accounts?
Largely because they know that, on graduation, most students will seek out employment and earn a higher than average salary. That salary will go into their bank, and will possibly continue going into the same bank until the graduate retires. That kind of loyalty makes banks happy.
The two things to look for when comparing student overdrafts are:
the amount being offered
on what basis the full amount is available
In terms of the overdraft limit, be aware that some banks offer "guaranteed" amounts, while others only promise to offer overdrafts "up to" a certain amount.
"Guaranteed" is better in the beginning stages, because it makes it possible to accurately compare accounts, and being accepted for the account is the only hurdle applicants will need to clear.
In comparison, banks offering overdrafts "up to" a particular amount will make that limit available to some students, depending on how the account is used and other indicators of good credit - so getting the account is just the start of the process.
Because so many students are just starting out, financially speaking, they don't have the kind of detailed credit records that banks like - which can make it difficult to gauge how big an overdraft they'll approve.
In terms of how the full amount can be obtained, most banks offer an increased limit for each successive year of study. So, for example, a fresher will only get a certain amount; when they start their second year they can request an increase on that amount; as they go into their third year they'll be entitled to a further increase.
Students on longer courses may want to look for an account that offers a higher interest free limit for the extra years.
Whether guaranteed or not, and no matter what the limit is, don't make the mistake of viewing a 0% interest overdraft as "free" money. It isn't.
More student money saving
Unlike a student loan, we're expected to repay an overdraft regardless of our circumstances after graduation. Some will ask us to do so almost immediately; others will convert our student account to a graduate account, which gives holders from one to three years to pay them back.
The important thing is that it's the interest free part of the overdraft that's reduced. Failing to match the rate at which it is reduced can leave some graduates struggling to pay them off for years.
While having an interest free overdraft is a necessity for most it's by no means an invitation to spend irresponsibly - and going over the limit set by the bank can be costly, with unauthorised overdraft fees and interest charges adding to the existing debt.
Freebies and perks
If it turns out we've a choice of banks offering the same size interest free overdraft, it's then worth considering the other perks on offer.
These range from free travel cards to cash back and music downloads. We've got details of the best of these down the page.
How and when to apply
It's much less stressful to sort out the student account before becoming a fully fledged student.
For one thing, opening an account sooner rather than later allows us to make use of the account's benefits, and for another, it means there's somewhere for the student loan to be paid into straight away.
Most banks ask new student account applicants to provide original copies of the following:
Proof of being a full-time student: most likely one or more of: student loan financial assessment confirmation; UCAS acceptance letter (AS12 letter); university acceptance letter.
Photo ID: one of: passport; driving licence; EU ID card; student ID card.
Proof of address (parent's or other pre-university address is fine): one of: bank statement; utility bill; UCAS letter.
These are easy to provide and verify when opening an account the old fashioned way, by popping into a branch. Those applying online can supply them afterwards, again by going into a branch, or with some banks, through the post.
Top deals
These are our top three choices at the moment.
We've chosen the Co-operative for their ethical policies and guaranteed overdraft, Halifax for how much they offer in interest free borrowing, and Santander for including a genuinely useful freebie, a four year railcard, as well as their more modest 0% overdraft facility.
The Co-operative Bank student account (more details)
Interest free overdraft: £1,400 0% in year one, £1,700 in the second year and £2,000 in the third (and any extra years if the course is longer). Students must request that their overdraft be extended each year, but the full amount is guaranteed as long as account holders deposit at least £300 straight away.
The Co-operative invest their money ethically and have a good reputation for customer service.
How to apply: Online or in branch.
Halifax student current account (more details)
Interest free overdraft: Everyone gets a 0% £250 overdraft upon opening account; the bank offer up to £3000, but most will get no more than £1,000 in their first year.
Account holders will also earn interest equivalent to 0.1% AER when they're in credit, and can register to earn cash back on some purchases.
How to apply: In branch.
Santander student current account (more details)
Interest free overdraft: up to £1,500 interest free overdraft in years one to three, then up to £2,000 in years four to five for longer courses. Account holders must register for online banking and deposit at least £500 per term into the account.
Account holders who meet the above terms will get a free four-year 16-25 Railcard, giving them up to a third off rail travel in the UK.
Pays 3% interest AER / 2.96% (variable) on positive balances from £300 to £2,000.
How to apply: Online.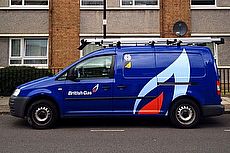 21 November 2017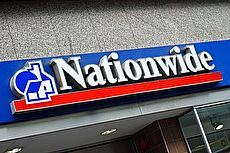 16 November 2017
13 November 2017
Follow us or subscribe for FREE updates and special offers