Best credit cards for cashback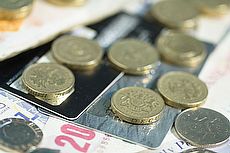 ©iStock.com/esp_imaging
CASHBACK is one of the most flexible credit card rewards going. Cashback cards allow us to earn cash simply for spending money on everyday essentials like groceries and petrol, as well as big expenses.
The best cashback card will depend on individual spending habits, as there are a variety of deals available based on where people spend their money, how much they spend and what they buy.
We'll start this guide by looking at some of the highest paying offers on the market. The guide also covers three key questions everyone should ask before they decide which cashback credit card to take out:
How will the card be used?
Is a tiered or flat rate deal better?
How much will bonuses make?
What cashback deals are available?
Cashback is essentially when an individual gets paid for making purchases on their credit card.
Cashback cards often come with fees and the amount of cash earned varies by credit card and by type of spending. For example, many cards offer up to 1% cashback on spending in supermarkets and on fuel.
For cardholders to really benefit from cashback cards it's important that they use the card simply like a normal debit card and use it to purchase the everyday essentials, as well as any big ticket items.
This is because the more that's spent on the card the higher the cashback reward, so having everyday spending earn cashback is a good idea.
However, it's worth setting up a direct debit from a current account to the credit card to pay off the full amount placed on the card each month. That's because the interest rate on cashback cards tends to be quite high.
So unless the full amount is repaid each month the cardholder would have to repay interest at a fairly high rate, which usually negates any cashback rewards earned.
For more on credit card rewards, take a look at this guide.
However, it is worth noting that in the past couple of years a number of credit card providers have removed cashback deals or slashed the rewards on offer.
In June of this year half-a-million Barclaycard Amex customers lost their 1% cashback card and saw it replaced with a Visa card that offers a 0.5% reward on spending.
Additionally, from September onwards MNBA will no longer offer two of its Amex cashback credit cards - the MNBA Rewards Credit Card and the MNBA Credit Card.
Like with Barclaycard, cardholders will be sent a replacement Visa card, but in this case it won't offer any rewards.
The changes come primarily as a result of EU rules that came into force in December 2015. Interchange fees, which are the fees retailers pay to card providers per transaction, were capped at 0.3% for credit cards and 0.2% for debit cards.
This means that credit card providers get less per transaction than they used to and many are trying to make up for this revenue loss by reducing or removing rewards on their cards.
However, new offers do come onto the cashback market fairly often so check out our main table for the latest deals.
The table below shows a selection of what's on offer:
Rewards
Advance
Get 1% cashback on the first £500 eligible spend per month
Representative example: When you spend £1,200 at a purchase rate of 7.94% p.a. (variable), your representative APR will be 7.9% APR (variable).

aqua reward
0.5% cashback on all purchases
Representative example: When you spend £1,200 at a purchase rate of 34.95% p.a. (variable), your representative APR will be 34.9% APR (variable).

ASDA Cashback
1% cashback on all Asda spending, 0.5% cashback on all other purchases
Representative example: When you spend £1,200 at a purchase rate of 19.9% p.a. (variable), your representative APR will be 19.9% APR (variable).

Our earnings estimator will help to find a card that offers the best returns based on average monthly spending.
For anyone looking to take out a cashback credit card it's also useful to ask the following questions to help find the right card.
How will the card be used?
Generally speaking there are three types of cashback credit cards:
Cashback on all purchases (shop anywhere).
Cashback on selected goods/services (shop most places but buy specific items).
Cashback at selected retailers.
Cards that offer cashback on all purchases are the best deal for those who want to maximise their rewards by placing all their monthly expenditure on a credit card.
One of the best currently on the market is the American Express Platinum Cashback card:
Although the card comes with a fee it is possible to earn more than this amount, especially considering the fact the card also offers a £36 bonus during the first three months it's used. For a full guide to this card, look here.
However, for people who'd rather put specific purchases like groceries, petrol and clothes on a cashback credit card, rather than all expenditure, there are cards that offer variable cashback rates on certain goods and services.
For example, the American Express Costco TrueEarnings card offers 3% cashback on restaurant dining and 2% cashback on travel bookings, with no maximum restrictions. So for anyone who eats out frequently and travels a lot, this could be a good cashback option.
This option also pays 1% cashback at Costco and nearly all other retailers, so it's a good deal for people who do most of their shopping at Costco.
For cardholders who are loyal to one retailer there are a number of offers available.
A good example is the ASDA Cashback card - see the table above - which offers cardholders 1% cashback on all their shopping at ASDA, including fuel, as well as 0.5% for all other spending.
Earning power can be limited with store or goods specific cards but cashback rates are generally higher, which can more than make up the difference.
It's also worth noting that there may be restrictions on which retailers participate in these deals and this can determine how far cardholders really benefit.
For example, Santander's All in One cashback card allows cardholders to earn rewards when they spend with a selection of major retailers. Santander uses Mastercard retailer codes to determine which stores earn cashback, meaning that almost all stores earn.
On the other hand, the now defunct Barclaycard Freedom scheme really suffered from a lack of willing retailers.
However, Barclaycard do now offer the Freedom Rewards credit card. This doesn't offer cashback but offers rewards through a points system. There's more on this here.
Another consideration is that some retailers don't give people the chance to spend with certain cards.
For example, some retailers will not accept American Express credit cards.
This might not be a problem, but if a cardholder spends a lot of money at one of the few retailers that won't accept them, it could mean a big dent in earnings.
Find out more on American Express' acceptance problem in this guide.
Tiered or flat rate cashback?
Generally speaking there are two ways cashback is awarded: as a flat rate or as a tiered scheme.
Flat rate cashback is a simple percentage that is applied across all spending on the card, no matter where the money is spent or how much is spent.
Tiered schemes work by awarding different cashback percentages depending on how much is spent. They tend to work well for large spenders because the percentages often increase over a certain value of expenditure.
Although difficult to do, estimating annual expenditure is the best way to decide whether a tiered or flat rate cashback credit card is best.
For example, a tiered rate card might offer the following:
0.5% up to £5999.99
1% on £6,000 to £9999.99
1.25% on amounts over £10,000
Cashback is awarded annually so once it's paid out cardholders start earning back at the 0.5% rate until they spend £6,000 and then proceed upwards again.
So if a cardholder's annual spend is likely to be over £10,000, particularly if it will be considerably over this amount, then a tiered option like this is likely to get the highest reward rate.
However, for lower spends flat rate cards can offer better deals. See the table below for an example:
Monthly Spend
Tiered cash back:
as above
Flat rate cash back:
1.25%
£250
£15
£37.50
£1000
£94.98
£150
It's also worth noting that, regardless of tiered or flat rates, it's not uncommon for cashback deals to have earning caps.
These limits are generally seen on introductory bonuses but some are applicable to annual expenditure too, so this is something high spenders should look out for.
How much will bonuses make?
Introductory bonuses on cashback cards are always welcome, but they are particularly beneficial for people who know they have a period of high spending on the horizon.
For example, the Amex Platinum Cashback card (listed above) offers a high cashback rate of 5% during the cardholder's first three months - up to a spend of £2,500. This offer could therefore translate into a bonus of over £100.
However, this is only really worthwhile if the large expenditure was already planned and the amount can be repaid in full. It's not worth putting high amounts of unplanned expenditure on a cashback card just to get the bonus.
Be mindful that any interest incurred by not paying off the amount in full can wipe out the value of introductory bonuses.
High spenders could look out for cards with 0% purchase periods to spread the cost of spending.
It's also worth being aware that some cards offer bonus rates annually rather than within the introductory period.
For example, a deal might allow cardholders to earn double cashback during their 'anniversary' month - which is essentially one year after they first took out the card.
Even with these offers bonuses will often be subject to earning limits and may only be extended to those who have spent over a certain amount.
Can you really avoid interest?
The final point is the most important one: taking out a cashback credit card means we should not be paying interest on any of our purchases.
Interest will eat through any money earned quickly, so it's really important to pay off the credit card in full each month.
The idea is to treat the cashback credit card like a debit card, not as a form of borrowing.
The card is to be used for normal purchases, as well as big ticket items if needed, solely for the purpose of gaining the rewards on offer. The cardholder should already have available funds to pay for all transactions so no borrowing is involved.
Keep in mind too that not only will cash advances (list of defined transactions) not earn cashback they will actually lose money, because as well as charging a percentage fee for the transaction they generally aren't included in the interest free period.
So if a cashback card is used in this way it's rarely possible to avoid interest payments, even if the value spent on the card is paid off in full.
Remember that the best way to avoid paying interest is to set up a direct debit to clear the full amount every month. Automating payments like this is a good idea to ensure that mistakes are avoided.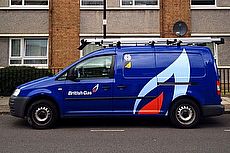 21 November 2017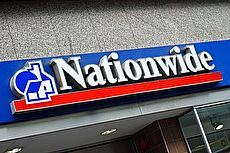 16 November 2017
13 November 2017
Follow us or subscribe for FREE updates and special offers