What benefits can I get with a current account?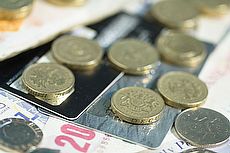 ©iStock.com/esp_imaging
WHEN we talk about current accounts with benefits, we usually mean packaged accounts - those that come with added products such as travel or mobile phone insurance, for example.
These accounts have come in for some serious criticism in the past, the main complaint being that it hasn't always been clear what exactly we're getting for the monthly fee, and whether any included benefits are of any use to us.
Packaged accounts have become more carefully regulated since 2013, however - and let's not forget that products like insurance aren't the only benefits available with our current accounts.
Simple "rewards" accounts offering cash back or similar also count, and for many of us they're a more suitable option.
Keep reading to find out who offers benefits like cash back or loyalty points, or skip ahead to learn more about the kinds of perks that come with full packaged current accounts.
'Reward' current accounts
We'll start with the accounts that reward us for doing what we do anyway. Cash back and reward accounts are popular because they're simple: spend money, and get rewarded for it.
The most famous is probably the Santander 123 current account, which as well as paying interest on in-credit balances, also rewards account holders with cash back for paying their bills via direct debit:
Santander aren't the only bank to offer cash back on essential spending: the Rewards current account from sister banks NatWest and Royal Bank of Scotland also offer 3% back on most household bills, plus 1% cash back on purchases at certain retailers:
NatWest Reward current account (Go to provider

»

)

Earn 2% back in Rewards on 7 types of household bills if paid by Direct Debit.
Also earn at least 1% back in Rewards at partner retailers
NatWest Reward customers earn, on average, £83 in Rewards per year. Based on monthly bills of £345 excluding the monthly £2 fee.
Ironically, getting cash back doesn't come for free: as with the current accounts whose benefits come in the form of bundled extra products, there's often an account fee to take into consideration.
NatWest and Royal Bank of Scotland customers can expect to pay £3 a month for their cash back accounts, while Santander charge £5 a month.
There are "free" current accounts that offer cash back, but the rewards are much smaller - usually around £5 per month maximum - and account holders need to meet other requirements in lieu of a monthly fee.
Cash back current accounts
Expect to have to pay in from £500 to £800, and make multiple direct debit payments, per month, to qualify for the monthly credit - and in some cases, to have to stay in credit all month.
Then there are the rewards accounts offered by the banking arms of the supermarkets and high street retailers; these follow the two models above but pay out in loyalty points or gift cards instead.
Take a look at our comparison table to see how each of the accounts that offer cash back compares.
Packaged current accounts
Packaged accounts still come in for some stick, with the rising number of complaints about them prompting suggestions that they had the potential to be "the next PPI".
But that's somewhat unfair, as many of the complaints relate to accounts bought before the FCA brought in new rules on their sale in 2013.
The main stipulation brought in by the regulator was that the banks offering them have to be much clearer about the benefits on offer, including checking whether a potential customer is eligible for the insurance deals often included.
There's always the risk that packaged accounts will include something that we don't need or can get elsewhere at a better price , but pick the right account and it can be incredibly good value.
Breakdown cover
Breakdown cover tends to be included with the most premium of packaged accounts, and at present the accounts that offer it favour one or other of the following options: limited annual UK cover, and unlimited UK and European cover.
The UK cover is limited in more than just its geographical reach: with the providers we looked at, customers could only make five callouts per year.
Exactly who and what is covered varies from bank to bank - some cover the account holder whether they're driver or passenger in any vehicle, while others only cover vehicles registered at the account holder's home address.
To buy similar standalone breakdown cover would cost from around £50 to £100 a year, with unlimited callouts included as standard - so it may depend how reliable the account holder's car is as to whether this is a good deal or not.
By contrast those that offer UK and European breakdown and recovery assistance are far better value, as they generally include unlimited callouts to any vehicle the account holder is travelling in.
Even so, the details in which the policies differ can be significant - some include caravans and motor homes, some don't; the age of the vehicle may affect whether it's covered or not.
This kind of cover starts at around £135 a year with Britannia Rescue, but can cost considerably more with the RAC depending on the vehicle being insured; the AA's closest policy costs about £90 but only allows for three callouts per year.
Mobile phone insurance
Current accounts in focus
Most accounts that offer mobile phone insurance as a benefit have fairly similar policies, which we'll need to register for or activate in order to get the benefit.
Once that's done, expect to be covered for loss, theft, damage (excluding cosmetic damage) and breakdown of one handset per account holder worldwide, and to have protection against unauthorised use of a lost or stolen mobile.
Handsets are generally covered up to a value of £1,000; in cases of loss or theft the insurer will replace with as similar a model as they can. At least one policy makes a point of replacing any phone claimed for, even if the claim is the result of a fault with the handset - and the replacement will be a refurbished model.
Accessories can also be claimed for at the same time: the maximum value covered in any one claim tends to be £250.
The big saver here is the cover for unauthorised use: the maximum pay as you go users can expect to be covered for is between £100 and £250, while pay monthly customers could be covered for up to between £1,000 and £2,500 depending on their policy.
Also be aware that none of the policies we've seen cover phones that have been modified in some way - including being unlocked.
It's the fact that there's no age restriction on the handsets that marks these policies out from their separately available equivalents: many standalone insurers will only cover phones that have been bought within the past six months.
If that's the case, it's possible to get specialised insurance for as little as £70 a year - or it's possible to add personal possessions cover to a home insurance policy for about £40 extra per year, which will cover our handset and much more besides, although it can push up the excess considerably.
Travel insurance
The travel insurance available with the main banks' packaged accounts tends to be fairly good these days: it's not offered with all packaged accounts, but where it is it'll be some sort of comprehensive family policy, as opposed to the "travel accident insurance" sometimes bundled with credit cards.
Most packaged accounts that include travel insurance provide a worldwide policy, often including winter sports, but be aware that banks that offer tiered benefit accounts may reserve worldwide cover for their most expensive account, providing only European cover at the lower levels.
Also watch for either/or policies, providing a choice between annual worldwide cover or winter sports, for example.
Generally, people up to the age of 70 - and sometimes as old as 80 - will be covered; the family part of the policy protects children aged 18 or under, or full time students aged up to 21 who still live at home outside term time.
Beyond that, the exact cover available depends on the insurance company providing the policy.
How they deal with pre-existing medical conditions, for example, may be a deciding factor: some charge extra to provide cover, some offer to exempt certain conditions - and a few are frustratingly vague about what happens if they don't cover a particular condition.
Generally we can expect to get between £3,000 and £5,000 of cover for cancellations and abandoned journeys, £1,500 cover for luggage with up to about £400 cover for any single item or valuables in total, and £500 cover for personal money (up to £300 in cash).
Cover of this kind usually costs between £60 and £180 a year for those aged 65 or under, and up to £300 a year for people aged 65 to 74.
Whether this is a good deal or not depends on how much the packaged account itself costs per year, and whether we'll make use of any other benefits that come with it - anyone who can combine and make use of this plus European breakdown cover can consider themselves to have done rather well.
18 October 2017
17 October 2017
12 October 2017
Follow us or subscribe for FREE updates and special offers