Buyer's guide: 0% purchase credit cards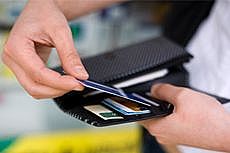 ©iStock.com/flyfloor
INTEREST free credit cards can be one of the cheapest ways to borrow money in order to spread the cost of a large purchase or a period of high spending.
Here's the complete low down on credit card deals offering zero interest on purchases, from the current offers through to the terms and loopholes to watch out for.
How 0% on purchases works
The basics are simple enough: Cardholders pay no interest on new spending, whether they pay it off in one go or stagger payments, for an initial period of time, starting from when the account is opened.
As long as cardholders stick to purchase transactions (more here), and stay within the terms of the deal (more here) there are no additional fees to pay and there won't be any interest added to the balance for the duration of the offer.
Here are some of the 0% purchase credit card deals available at the moment:
0% on Purchases
Rewards
Post Office Money Matched

0% for 30 mths

None
Representative example: When you spend £1,200 at a purchase rate of 18.9% p.a. (variable), your representative APR will be 18.9% APR (variable).


Post Office Credit Cards are provided by Bank of Ireland UK. Post Office Limited is a credit broker and not a lender.

Post Office Money Platinum

0% for 28 mths

None
Representative example: When you spend £1,200 at a purchase rate of 18.9% p.a. (variable), your representative APR will be 18.9% APR (variable).


Post Office Credit Cards are provided by Bank of Ireland UK. Post Office Limited is a credit broker and not a lender.

TSB Platinum Purchase

0% for 20 mths

Get 1% cashback on the first £500 eligible spend per month
Representative example: When you spend £1,200 at a purchase rate of 18.94% p.a. (variable), your representative APR will be 18.9% APR (variable).

Search for more interest free purchase deals using our main comparison table.
At the end of the 0% purchase period, the card's standard interest rate will be re-introduced, and it will be applied to any remaining balance on the card.
Potential problems
Generally speaking there aren't any "hidden charges" to watch out for with 0% purchase credit cards.
In January 2011, the law changed so that all credit card providers must allocate payments made towards debts so that those with the highest interest rates are paid down first. That makes it more difficult to accidentally end up paying interest.
Unsurprisingly, however, the credit card providers have found some loopholes, so certain cards should be approached with caution.
The potential problems:
1. Withdrawing cash and the definition of a purchase
In well over a decade of covering the credit card market we've seen barely one 0% purchases promotion that included cash withdrawals.
But while it's easy to tell people to avoid them where possible, the card providers can make that a little more difficult. Their definitions of what constitutes a cash withdrawal can include some less than obvious "purchases".
Check the individual credit card's terms, but what can be considered as a cash transaction can commonly include:
Withdrawing money from an ATM or over the counter at a Post Office or bank.
Getting "cash back" with a purchase is often classified as a cash withdrawal instead of part of the purchase.
Buying foreign currency, including traveller's cheques.
Buying gift vouchers.
Gambling transactions: any kind of spending at a casino or gambling establishment - including food or drink - and buying lottery tickets, or using websites such as online bingo sites.
Cheques and money transfer transactions are also either classified as cash transactions, or within their own separate bracket - but rarely as purchases.
Additionally, the 0% rate won't apply to any fees and charges applied to the account. Handling fees for cash transactions, and the interest that accrues from them, are two examples of these kinds of fees.
2. Using in conjunction with a 0% balance transfer offer
As a result of the 2011 changes, all credit card providers must now allocate payments to the balances that would incur the highest interest first.
But when there are two 0% elements on one account, some providers will allocate payments to the highest "go to" balance - usually the balance transfer.
If the no-interest period for the balance transfer lasts longer than that for purchases, it can make it more difficult to avoid paying interest.
Generally speaking, if a cardholder needs to use their credit card for both a 0% balance transfer as well as new spending at 0%, it's worth looking for a card deal that offers balance transfer and purchase deals of the same duration.
Then budget to repay both the transferred balance and any purchases within the no-interest period. There's more detail on that below.
3. 0% purchases are incentives not product terms
Interest-free periods are incentives, not an intrinsic part of the card. Therefore they can be withdrawn if the cardholder doesn't stick to the terms and conditions of the card.
Making at least the minimum monthly payment is always a requirement for a zero-interest offer, as is keeping within the credit limit - which is obviously less of a problem for those who pay off the full balance or close to it each month.
But should we fail to meet those basic terms, the offer will almost always be withdrawn - which means the standard interest rate will be reinstated, and applied to any outstanding balance. Default charges (a maximum of £12 per default) are also likely to be added, and they too are liable for interest.
4. Interest rates increase suddenly
There's more about what happens when the 0% period ends in our dedicated guide but basically, to get a "standard monthly" interest free period the previous month's balance needs to have been repaid in full.
That means that while a credit card may boast of "up to 56 days interest free", it won't apply if there's any outstanding balance on the card - so any money still owing will incur the full standard interest rate from the day after the 0% rate ends.
Therefore, as with any 0% deal, it's vitally important to work out a repayment plan that aims to clear the debt before the promotional rate ends.
Budgeting and managing repayments
Setting up a direct debit to pay at least the minimum amount each month is the safest way to ensure payments are never missed or forgotten.
Choosing to pay only the minimum is, for many reasons generally a bad idea - but some people find it gives them a little more flexibility once they've paid off the bulk of the balance and they're getting near the end of the promotional rate period.
The direct debit will cover the exact minimum amount, and as minimum payments are worked out as a percentage of the balance outstanding, that amount will change from month to month.
The minimum of minimum payments allowed is at least 1% of the balance owed, plus any interest, fees and charges added to the account that statement month.
So during 0% periods, the minimum payable amount will be at least 1% of the outstanding balance, as there is no interest being charged.
This is still a small amount though - for example, someone with a £5,000 balance will pay just £50 - so it's important to budget to overpay the minimum, or the balance will barely be dented by the end of the 0% period.
In the example we gave, for instance: after 12 months, with no additional purchases, the balance would still be more than £4,400.
Additionally, keep in mind that the minimum repayment law adds the amount of interest incurred during any one billing period to the amount owed using the percentage of the balance.
So say the person above has come to the end of their 0% deal and paid off a little more to get their outstanding balance down to £4,400.
Taking an interest rate of 17.9% APR, the first month they have to pay interest it would cost them around £61.20.
That's on top of the minimum "at least 1% of the balance" part of the payment - in this case £44 - making a total minimum payment of £105.16.
This is hopefully a bit of an extreme example, but it illustrates how when coming out of the no-interest period, the minimum repayment can shoot up to cover the interest now being charged.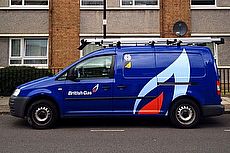 21 November 2017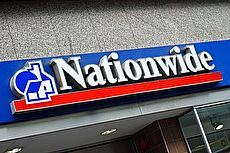 16 November 2017
13 November 2017
Follow us or subscribe for FREE updates and special offers