Sky Q not excluded as Sky announce TV price rises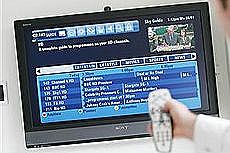 SKY TV have announced the new prices for their various TV bundles - with different rates of increase for new and existing customers.
From June 1st this year, existing Original Bundle customers will see their bills rise to £22.50 a month - although new customers will find it still being offered for £20.
The other Sky TV deals are each expected to rise by anything from £1 to £3 - so the exact impact of the rises will depend on the combination of channels subscribers take.
And despite their newness, the Sky Q deals have not been spared: both the Sky Q Bundle and Sky Q Silver will increase by £2 per month - and under the terms of the 18-month contracts, customers will have little choice but to accept the higher prices.
New developments
The good news is that the price of the Original Bundle for new customers will remain at £20 - and people who get Sky Movies will only see that package rising by £1 to £18 a month.
They'll also get the HD versions of the Movie channels included with their subscription, so those who pay for the separate HD pack will save on that cost - but only if they don't also take Sky Sports in HD.
Sky Sports customers are the only ones who now have to pay for the HD add-on, with the price rising by 75p to £6 per month.
Multiroom subscriptions are also increasing by a small amount per box, to £12 a month.
Package
Current Price
Price from June 1st
Original Bundle
£20
£20 for new customers;
£22.50 for existing customers
Variety Bundle
£30
£32
Family Bundle
£36
£38
Sky Movies
£17
£18 (with HD included)
Sky Sports
£25.50
£27.50
Sky Sports and Movies
£34.50
£36
Sky Sports HD Pack
£5.25
£6
Sky Multiroom
£11.25
£12
Sky Q
£42
£44
Sky Q Silver
£54
£56
Sky say that as well as the increases outlined above for new customers, most existing subscribers will see their bills rise by less than £3 a month, and some - like Sky Movies HD customers - may even see them decrease.
While increases are never welcome, this year Sky do at least have the excuse of a lot of visible developments and changes to the services they provide.
The most obvious of those is Sky Q, which has taken the kind of functionality previously available with EE TV (which we reported on at launch here) and Virgin Media's Tivo (more details here) and combined them in one very clever box.
When they launched the two Sky Q deals in February, Sky said that an ultra HD service featuring sports, movies and entertainment would be following along later in the year - although it'll only be available to people with Sky Q Silver.
The broadcaster also very recently announced plans for a new Sky Sports channel; Sky Sports Mix will be included in all Sky TV subscriptions from launch some time in the summer.
They're investing heavily in virtual reality, and in the past year they've expanded and extended their deals with HBO and Disney.
As we reported late last year, they've also secured the rights to show extended highlights from every Premier League football match that isn't shown live, as well as increasing the number of live games they'll be showing during the season.
Of course, none of that is any consolation for people who are happy with the range of channels they get with Sky's Original Bundle, or those who like having plenty of HD channels but couldn't give a fig about sport.
Can't I just walk?
Usually when we report on a fresh round of price rises, we also take the opportunity to remind customers that they can leave penalty free, thanks to certain conditions set down by Ofcom.
But with the multimedia players, the get out of jail free card only applies to customers with their communications products - that is, to phone and broadband deals, and not the TV contracts.
It's not possible for BT and TalkTalk TV customers to get their ISP's TV without also taking their broadband - so if either of them increases the cost of their line rental, TV customers can walk away without penalty.
But Sky can sell their TV separately from their phone and broadband - and they insist on separate contracts for each service we take.
So they're free to raise the prices they charge for their TV deals within the minimum contract, without having to worry about affected customers deciding to go elsewhere - and with the introduction of Sky Q, some of those customers are committed for a minimum of 18 months.
That doesn't mean it's not possible to reduce the monthly bill, however: depending on which basic deal and which add-ons we're signed up to it may be possible to drop some of the extras or even haggle a better price for the overall package.
People who have reached the end of their contract are free to cancel, provided they give at least 31 days' notice - which can be done by email, letter, Live Chat or over the phone, although Sky encourage people to use one of the latter two options.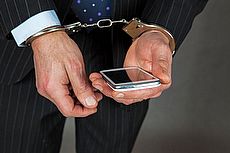 23 November 2017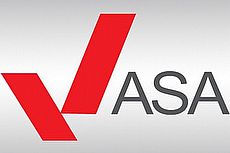 23 November 2017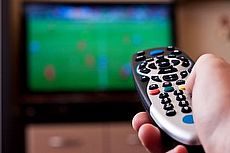 15 November 2017
Follow us or subscribe for FREE updates and special offers