Sky announce free Sky Sport channel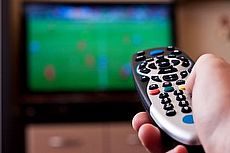 SKY will be launching a new live sports channel, available to all their customers from this summer, for "no extra cost".
Sky Sports Mix will show live coverage from various events - or moments from them, at least - including football, cricket, and golf, as well as sports programmes and documentaries.
The broadcaster say the channel will show "regular live football" from La Liga, Major League Soccer, and Fifa World Cup qualifiers - as well as the occasional Premier League and Football League games.
They're also promising plenty of coverage of live women's sport, including golf, cricket and netball.
Taster events
In showing the occasional top tier event, it looks like Sky Sports Mix will work a bit like the BT Sport Showcase channel available on Freeview.
BT Sport Showcase is the result of the deal to secure the exclusive rights to coverage of the UEFA Leagues, in which BT had to promise to show a certain number of games, including each League's finals, on a free-to air channel.
As well as these UEFA League games, it shows the odd Aviva Premiership Rugby match, and occasionally something from BT's AMC entertainment channel.
It also acts as a taster of what's available if we sign up for the full package - in BT's case that means getting BT Sport free with one of their TV packages, or paying £5 a month for the app and online access.
By contrast, Sky Sports Mix will only be available to people who already have Sky in some form - and it'll cost rather more to upgrade to the full deal, in the form of the Sky Sports Bundle, which at present costs £25.50 a month:
Package
Channels
Price*
Sky: Original
+ Sky Sports
280+
(7 Sky Sports, 240 free to air)
£20 + £25.50
= £45.50
Sky: Variety
+ Sky Sports
320+
(7 Sky Sports, 240 free to air)
£30 + £25.50
= £55.50
Sky: Family
+ Sky Sports
370+
(7 Sky Sports, 240 free to air)
£36 + £25.50
= £61.50
* Sky TV prices will change on 1st June. In accordance with standard terms, your Sky TV package may rise by up to 10% during the minimum contract term.
There's more on Sky's TV bundles in our full review of Sky+ here, and on how Sky Q differs from the classic Sky deals here.
At no extra cost
But while the channel will be added to every Sky TV customer's line-up free of charge, it looks likely to launch around the same time as many subscribers see their bills rise.
Sky say they'll be increasing the price of their TV bundles from June 1st; exact details will be announced in the coming weeks, but under their contract terms they're allowed to raise them by up to 10% once within a customer's minimum contract term.
Last year that translated to increases of between 50p and £3 on Sky's various packages - although Original Bundle customers were spared any increase.
The increase isn't just to pay for a new sports channel, of course - this year we've also seen the introduction of Sky Q, with a range of ultra HD channels expected to be announced for Sky Q Silver customers from some point later in 2016.
And earlier this week, Sky announced they'd be working on more Virtual Reality (VR) content, with a dedicated Sky VR app slated for release later this year.
To mark the news they released two immersive videos filmed during F1 testing in Barcelona today via Facebook - there's a link to one of them here.
For those customers who just want a good range of "normal" TV channels, and who aren't interested in Sky Sports, it's quite possible that the new channel will become a focal point for those frustrated by rising prices.
This was the case last August when Virgin Media announced they'd be increasing the price of the BT Sport add-on by £3. That price rise also affected customers with Virgin's TV XL package, which includes the BT Sport Pack among its 230+ channels.
But alongside BT Sport are far more channels than customers with the next package down receive; those with TV L receive 170 or so, not including BT Sport.
That led to numerous TV XL customers who take the package for the extra entertainment channels to complain about having to pay for the increased cost of a couple of channels they didn't watch, or particularly want.
In any case, as far as the Sky TV price rises go, we'll report on what's changing as soon as we know.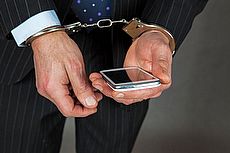 23 November 2017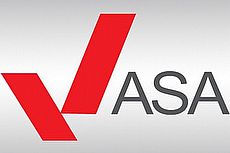 23 November 2017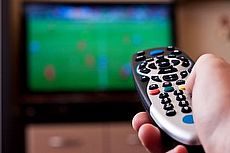 15 November 2017
Follow us or subscribe for FREE updates and special offers