Sky Sports Darts to replace F1 over Christmas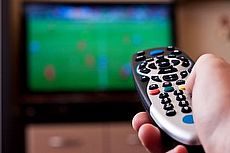 SKY will be showing the whole of the upcoming William Hill World Darts Championship over Christmas, on a specially resurrected Sky Sports Darts channel.
From December 14th until January 5th, Sky Sports Darts will replace Sky Sports F1 - and all the live action will be simulcast on either Sky Sports 1, 2, or 3.
The broadcaster has also announced that they've secured the rights to near-live highlights of the Barclays Premier League, as of next season.
They'll be giving subscribers access to on demand clips from every one of the League's 380 fixtures, as well as showing more live games - 126 - in full.
"Every dart thrown"
Last year's coverage of the William Hill World Darts Championship saw more than four million fans watching throughout the tournament - up by a quarter on the previous year's viewing - with 1.7 million people tuning in to see Gary Anderson beat Phil Taylor 7-6 to win the Sid Waddell Trophy.
Those figures were no doubt helped by the fact that all the live action was simulcast on one or other of Sky's main sport channels - as it will be again this year.
If that sounds a little odd, bear in mind that not everyone who can get Sky Sports takes all seven of the channels. BT TV viewers can only get Sky Sports 1 and 2, and Virgin Media give their customers the option of signing up for just one of those two channels, or the full collection.
There's more on where to get Sky Sports, what the different channels show, and how much it costs through the various providers, in our guide here.
For those who do have Sky Sports F1 - or Sky Sports Darts, to give it its festive name - the down time between matches will be filled with documentaries, features, and footage from famous previous championship matches.
More football
Meanwhile it's fair to say that one of the biggest attractions in the Sky Sports line up is their coverage of the English Premier League. They now have to share with BT Sport, but they can still boast that they show three times more games than the newcomer.
At present Sky show 116 live games per season, while BT Sport show 38 live matches. Under the details of the new deal both will have access to more games: BT Sport will be able to show 42, while Sky will get another 10, taking their total to 126 live games per season.
But the latest development involves the rights to extended highlights - and being able to show something from each of the rest of the 212 Premier League matches that won't be shown on live TV.
Friday night matches will be broadcast live for the first time, in addition to the usual Saturday and Sunday afternoon fixtures and Monday night games.
Of the games that aren't televised live anywhere, another whole Saturday fixture will be made available to subscribers on demand from 8pm every Saturday night, with the extended highlights of the rest of that day's non-televised games available from 10.30pm.
Highlights from non-televised matches played on other days will be available to watch from 10pm the evening of the game.
It's the first time they'll be available on demand - which means anyone with a Sky Sports subscription will be able to watch them via Sky Go or the Sky Sports app wherever they are - as long as they have a good enough connection or signal.
Match of the Day
Anyone who doesn't want pay TV but is bothered by Sky gaining the rights to highlights can breathe slightly more easily - the BBC's Match of the Day and Match of the Day 2 are safe in their current form until at least 2019.
In fact, under the terms of the latest agreement, there should be a new Match of the Day magazine show, broadcast at 10pm on BBC Two on Wednesday nights.
The BBC say the show will include reviews of the previous weekend's action, previews of the next round of fixtures, behind the scenes features at the various clubs, and interviews with players, managers and other big football names.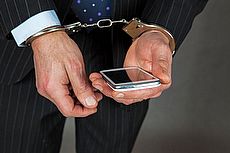 23 November 2017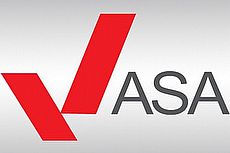 23 November 2017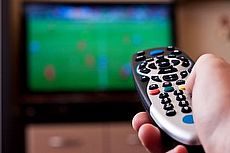 15 November 2017
Follow us or subscribe for FREE updates and special offers