What price Sky Q? New packages revealed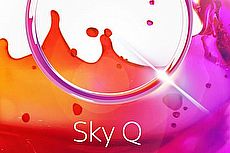 © Sky
SKY have announced that their next generation set top boxes and broadband hub will be available to order from February 9th.
New customers are being offered two options, both of which are based on the most expensive of Sky's TV deals, the Family Bundle, and will cost from £42 a month.
While the boxes are technically free, everyone who signs up will need to pay installation costs ranging from £99 to £299, depending on which other Sky services they take.
Existing customers will also be able to upgrade, with Sky saying they expect the extra monthly cost of having the service to be about £12.
New and existing broadband customers who opt for Sky Q will also get a new Sky Q broadband hub, which will turn their Sky Q boxes into wi-fi hotspots.
New tech, new bundles
As mentioned, the packages being offered to new customers are based on the Family Bundle, which at present costs £36.
Depending on which of the main Sky Q boxes we opt for, the price will change as follows:
Package
Kit
Channels
Monthly cost
Box Sets bundle
Sky+ HD box
315+
(240 free to air, 50+ HD)
£31
for 18 mths,
then £38
Sky Q Bundle
Sky Q box
315+
(240 free to air, 50+ HD)
Online Video
£42
Sky Q Silver Bundle
Sky Q Silver box,
Sky Q Mini box
315+
(240 free to air, 50+ HD)
Online Video
£54
Customers can always add Sky Sports or Sky Movies onto these bundles, at their usual prices of £25.50 and £17 a month respectively; anyone wanting both can do so for £34.50 a month, a saving of £8.
That'll give them the equivalent of the Complete Bundle - but with a higher total price reflecting the added cost of the Sky Q boxes.
We looked at the Sky Q kit in some detail here, but both main boxes feature multiple tuners, allowing viewers to record three or four channels while watching yet another.
The Sky Q bundle comes with just one box, the more - ahem - basic Sky Q box. This can only support streaming to one Sky Q Mini box or a tablet.
The Sky Q Silver bundle includes one of those Mini boxes along with the Sky Q Silver box - which has yet more tuners, and that can support streaming to two Sky Q Mini boxes, and to two tablets at the same time.
Customers who want to take advantage of the Silver's ability to stream to two Mini boxes at once will need to an additional box, which will cost them £99 - sort of.
Free kit - but expensive setup
That's because the hardware is free - it's given to us on loan for the duration of the contract, which at 18 months is longer than any of Sky's other TV and broadband contracts.
Instead customers are expected to pay installation fees ranging from £99 to £299, depending on what other services we're taking:
| | Bundle | Equipment | With Sky Broadband and/or Sky Sports and/or Sky Movies | Without Sky Broadband and/or Sky Sports and/or Sky Movies |
| --- | --- | --- | --- | --- |
| | Sky Q Bundle | Sky Q box | £99 | £249 |
| | Sky Q Bundle | Sky Q Silver box | £149 | £299 |
| | Sky Q Silver Bundle | Sky Q Silver box and one Sky Q Mini | £99 | £299 |
Consider for a moment that with the old Sky+ kit, installation starts from just £10.
Existing customers who want to upgrade can do so as well. Those who already have Sky HD or Sky Multiscreen can get the Sky Q Silver bundle for a set up fee of just £99.
If, however, they want either the basic Sky Q box, or the Sky Q Silver box on its own - because unlike new customers, they don't have to take a Mini box as well - they have to pay £249 or £299 for installation.
Then, Sky say, they'll pay around £12 a month more for their existing channel package, although the actual extra costs will vary depending on which bundle and any extra channels customers are subscribed to.
From what we can gather, further down the line there'll also be a chance for people who only take Sky Broadband to buy one of the new Sky Q hubs, but availability and prices haven't been confirmed yet.
Old tech vs new
It's about time Sky updated their technology - the only real changes to the Sky+ box since it first appeared in 2002 have been the addition of HD and on demand capability.
At present the best box available from them is still the 2TB version of their Sky+ HD box; it usually costs £249, but customers with one of Sky's more expensive packages - the Family bundle or a multiscreen subscription, for example - can get it for as little as £49.
Late last year, Sky ran a deal offering it free to new customers, possibly because of the imminent arrival of Sky Q.
But despite the almost complete overhaul of the technology and the user interface that Sky Q represents, the upfront cost may seem a little high - especially since we don't get to keep the box.
Renting the equipment is nothing new - Virgin Media charge Tivo customers £5 a month for their boxes - but for new customers especially, the fact that it's coupled with the most expensive of Sky's TV deals may have some impact on take-up.
Depending on how much more current customers will end up paying per month on top of their existing subscription costs - after factoring in those installation fees - it may be that existing subscribers lead the way.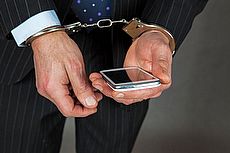 23 November 2017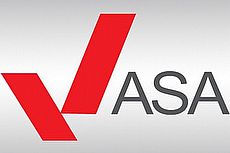 23 November 2017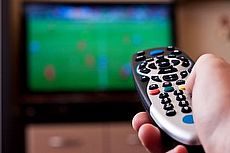 15 November 2017
Follow us or subscribe for FREE updates and special offers