Sky's best set top box free for new customers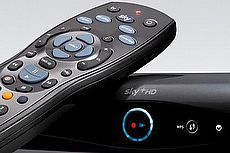 PEOPLE signing up to Sky TV through Choose are being offered the broadcaster's top of the range 2TB Sky+ HD box free, and 33% off most of their TV bundles for 12 months.
The savings available range from just under £7 a month for those taking the Original Bundle to more than £25 a month for those taking the Complete Bundle.
Meanwhile the 2TB box would usually cost most Sky TV customers up to £249 - and it also comes with a £50 voucher for either Marks and Spencer or Tesco, or a £50 prepaid Mastercard.
Why is this such a good deal?
The standard Sky+ HD box has about 300GB of storage for recordings. That's enough for about 185 hours of programmes broadcast in SD, or about 80 hours of HD TV.
The 2TB box can obviously handle vastly more hours of recorded content than that, making it ideal for families or bigger households - and indeed, it's usually only offered at a lower price to people subscribing to the Family Bundle.
Even then most people will be expected to pay at least £149 for the box; a very small number of existing Sky TV customers may qualify to get it for £49 - and in both cases, they'll be expected to pay a set up charge of at least £30.
To be offered it free of charge, and with a lower set up cost is, basically, incredibly unusual.
Set top box versus set top box
Not all of the almost ridiculous 2TB of storage is available for us to use for recordings. Sky say that 500GB is kept aside specifically for on demand "Showcase" content.
That's made up of a combination of downloadable content from the provider's catch up services, and anything we purchase or rent from the Sky Store.
All the same, that gives users space for more than 900 hours of our own SD recordings, about half that for HD content, and somewhere in between for those of us who record a combination of the two.
With Sky+ and the sheer quantity of content available through Sky TV and the Sky Store, the extra space is really the most sensible thing for Sky to offer users looking for an upgraded box - and they offer more extra space than their rivals.
Take, for example, BT's top of the range 1TB box. Being ultra HD capable, it's only sent out to people who take the provider's Ultra HD TV package - which itself has just one channel that broadcasts in 4K HD.
Users can record up to 600 hours of SD programmes on it - but if they want to go back and savour any of the Ultra HD sports coverage the channel is broadcasting, they'll have to pick and choose carefully, as the box will be full after just 60 hours of UHD recordings.
Virgin Media's standard box is a 500GB Tivo; the upgrade gives users 1TB of storage for everything Tivo finds for them to watch.
A better deal
One thing to note: As mentioned above, this offer isn't available through Sky themselves.
They're running their own deal offering the 2TB box free - but without such good savings on the TV bundles.
As mentioned already, people signing up through Choose will get 33% off the price of their TV bundle for the full 12 month term of their contract - but those going through Sky themselves will only get a £10 discount, whatever the package, for the first six months.
Free 2TB Sky+ HD box
Sign up to this deal
here
We don't want to brag - but our deal is better.
Signing up to the cheapest deal - the Original Bundle - through us would save £79 on the TV package alone over the course of the contract, compared to just £60 going through Sky.
There are more savings to be made for those thinking of switching broadband provider as well - as Sky are extending their offer of half price unlimited broadband to people taking up this deal.
Sky's standard up to 17Mb broadband usually costs £10 a month, on top of line rental of £17.40. Taken with most of Sky's TV bundles, it'll cost £5 a month plus line rental, again for the full 12 months of the contract.
However, it's possible that some people might even be able to get a year's free broadband as well.
That's because both new and existing Sky TV customers who take Sky Movies are being offered free, unlimited, 17Mb broadband for a year: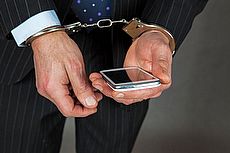 23 November 2017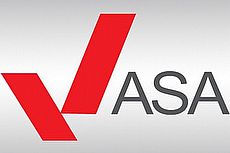 23 November 2017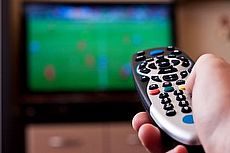 15 November 2017
Follow us or subscribe for FREE updates and special offers