BT reveal Ultra HD TV details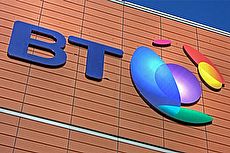 BT HAVE released the details of their Ultra HD TV package, due to launch on August 2nd.
For £15 a month, subscribers will get BT Sport Ultra HD and 47 "premium" channels including the kids TV and HD packs, each worth £3 a month, as well as the usual range of Youview channels and catch-up services.
The package also comes with upgraded hardware: customers will receive a 1TB Ultra HD YouView+ set top box, with space for 600 hours of SD recordings, or 250 hours of HD recordings.
What you'll need
Ultra HD offers picture quality that's four times sharper than standard HD - hence also being called 4K HD.
Channels broadcasting in Ultra HD are few and far between. As with HD before them, they're wasted on anyone who doesn't have a TV with a high enough screen resolution.
But Ultra HD televisions do not come cheap - as we explain in our TV buyer's guide, a decent sized set will cost at least £1,000. So BT are also throwing in a voucher for up to £500 off an LG Ultra HD TV.
The TV set isn't the only thing that might need upgrading: BT say that the service will require a connection of 44Mb.
That's faster than BT Infinity 1 customers, with connections advertised as up to 38MB, can get - and faster than the 20Mb to 30Mb connection other Ultra HD providers suggest.
Netflix, for example, recommend a minimum connection of 25Mb for their Ultra HD service.
BT say the 44Mb recommendation means customers will have some headroom for other services: they'll be able to record or stream other channels on another TV or device, for example, as well as browsing the internet, without any one service suffering.
The ISP also say that Infinity 1 customers with lines "technically capable" of supporting 44Mb connections will still be able to order the new service.
Coming soon in Ultra HD...
To make sure people signing up feel like they're getting a good deal, BT Sport Ultra HD will be broadcasting something live every weekend from the launch of the service.
The opening game will be Arsenal versus Chelsea in the FA Community Shield; after that there'll be Barclays Premier League and Moto GP action:
| | | |
| --- | --- | --- |
| August 2 | Arsenal v Chelsea | FA Community Shield |
| August 8 | Manchester United v Tottenham | Barclays Premier League |
| August 15 | Southampton v Everton | Barclays Premier League |
| August 22 | Manchester United v Newcastle | Barclays Premier League |
| August 29 and 30 | MotoGP | Silverstone |
During the rest of the season there'll be live coverage of more fixtures from the Barclays Premier League, FA Cup, and Moto GP, as well as UEFA Champions League and Aviva Premiership Rugby fixtures.
Those who don't mind getting their sporting action in boring old SD or HD will still be able to indulge in all of the above through BT Sport's existing channels - and BT Sport Europe, which launches on August 1st.
All of those channels are available free of charge to anyone with BT TV, depending on the services available in their area.
That's regardless of whether they've got Infinity or standard broadband, the Starter TV package or Entertainment Plus - although only Infinity customers can get the HD versions of the sports channels.
There's more on the existing BT TV packages and deals in our review here.
Lesson learned?
When they first announced the launch of BT Sport Europe, BT came in for a bit of stick. It wasn't because of the new channel itself, more that until that point anyone with BT broadband could watch BT Sport free online.
With news of the new channel, however, came an overhaul of their pricing. Anyone who had BT broadband but not BT TV either had to agree to pay £5 a month for online access to all the channels, or to sign up to BT Sport Lite - BT Sport 1 on its own - to keep viewing free of charge.
Prices for the service through other providers have also gone up: people who take their broadband from BT but their TV from Sky can get the channels on screen for £5 a month.
But Sky TV customers with ISPs other than BT or Plusnet face a monthly fee of at least £19.99 to get BT Sport.
BT vs Virgin: Who's best?
Meanwhile Virgin Media customers who get the pack, either as a bolt on or included with their existing package, will have to pay an extra £3 a month from September for the privilege of getting BT Sport Europe as well.
That means that from September, the bolt on will cost £18 and TV XL will cost £31; the Big Kahuna and Big Daddy bundles will also increase in cost by £3 a month.
There's more on where else to get BT Sport - and how much it'll cost - here.
As yet none of the other providers offer ultra HD channels, so BT are unique in launching a package based around it - and they seem to have been quite careful to make it seem like good value.
Yes, it costs £5 a month more than Entertainment Plus, but for that customers will also get a better set top box and two popular channel packs.
How many will also have to upgrade to Infinity 2, with its faster connection and higher price, remains to be seen.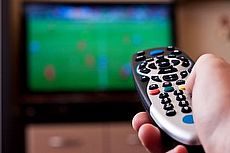 15 November 2017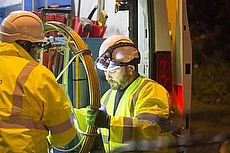 10 November 2017
9 November 2017
Follow us or subscribe for FREE updates and special offers