Sky extend deal with HBO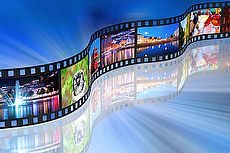 ©iStock.com/scanrail
SKY have extended their deal with US broadcasters HBO in a move that will bring more on demand content to UK viewers.
The deal will see more whole boxsets of current shows being made available - and where possible Sky say they'll show new episodes of new shows at the same time as they're aired in the US.
It won't be the first time Sky have gone in for simultaneous broadcasts. They aired each episode of the last series of Game of Thrones at two in the morning UK time, in order to let people watch along with US viewers.
They then repeated each instalment in a slightly more conventional prime time slot later the same day.
What is new is that viewers will also have on demand access to every available episode of the series - so they can watch again straight after broadcast, or save up a few weeks' worth to binge watch.
On demand for longer
Sky already have an extensive range of boxsets available to subscribers taking their Family Bundle - but the content comes and goes depending on how long Sky have access to the shows.
That's lead to more than one thread on Sky's customer forums complaining about favourite shows being removed when people are only halfway through a series or back catalogue.
As part of the new agreement, Sky say that when HBO shows return to the on demand boxset service, they'll be available for longer periods - both for Sky Family Bundle customers and for those watching through Now TV.
HBO programming - both new and classic - isn't the only on demand content Sky have been keen to extend and flag up to customers.
Last month they extended their first-run deal with Disney. The "multi-year" agreement gives Sky exclusive rights to the premiere of each film - and to on demand rights for the following year.
As well as the more obvious Disney and Pixar fare, that means Sky get access to any new Muppets movies, the Marvel Universe films, and the forthcoming Star Wars prequels.
It's not just in terms of the films being available on Sky Movies - live or on demand - either. The deal also means the Sky Store is the first place people can buy and download movies to keep (with a DVD copy being sent to them as well) for that first year.
More drama
Another part of Sky's original deal with HBO should see results this year; as well as getting access to HBO's archives, Sky get first refusal on possible co-productions with the US producer.
Previously they've worked to produce drama on their own - as with last winter's Fortitude, a second series of which is expected in the new year - and also in collaboration with French broadcaster CANAL +.
The latest result of that partnership is The Last Panthers, which started on Sky Atlantic last week - but they're also jointly responsible for The Tunnel, the Anglo-French reboot of the Scandinavian series The Bridge, a second series of which will start next year.
The first of the Sky-HBO collaborations, however, has taken a little longer to come to fruition - and it's technically a Sky-HBO-CANAL + co-production. The Young Pope, which stars Jude Law and Diane Keaton, is expected to air next year.
Sky Sports
If this sounds like Sky are forgetting one of their biggest audiences - those who subscribe for the sports coverage - they're not.
From the start of the 2016 football season, Sky Sports will be showing more live Barclays Premier League games per season - 126, up from the current 116.
And as we reported earlier this month, they've also secured the rights to show extended highlights of every Premier League match that isn't televised live, on demand.
That'll have the effect of adding video from another 212 games to their existing coverage.
With Sky being a pay TV provider though, we shouldn't be surprised if all this comes at an increased cost to the viewers at some point - and Sky chief executive Jeremy Darroch has said as much in recent times.
Earlier this month he told a conference that a rise in TV subscription costs was likely - but "we want to do that behind innovation, behind improved service, behind improved content."
They're certainly putting in the work as far as content goes.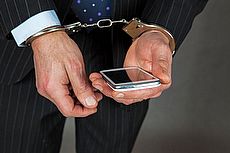 23 November 2017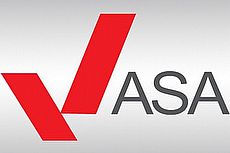 23 November 2017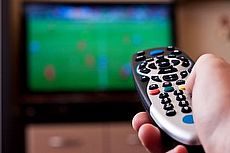 15 November 2017
Follow us or subscribe for FREE updates and special offers