'Try before you buy' broadband from Sky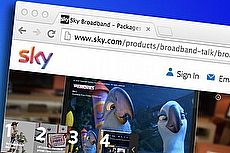 EXISTING Sky TV customers are being given the chance to try the provider's broadband and phone service completely free for three months.
The "try before you buy" offer covers line rental - usually £17.40 a month - and use of their unlimited standard broadband - normally charged at usually £10 a month.
Sky say that anyone who isn't happy with the service during the three month trial can leave at any point with absolutely no obligation.
Those who do stay will be signed up to a 12-month contract, starting from the end of the trial period.
The details
Customers who want to try the service should be aware there's a £6.95 delivery charge for the router, and as Sky line rental doesn't include any phone calls, users should also expect to pay for any calls they make.
Package
Broadband
Cost of broadband
Line rental
Broadband Unlimited
Up to 17Mb
Free
for three months, then £10
Free
for three months, then £17.40
Those who decide Sky Broadband isn't for them but leave it until later in the trial period to cancel may find that they're billed in advance for what would be the first month of the ensuing contract.
But as long as they cancel in time, they'll have those charges refunded or credited to their accounts within 45 days.
The other important thing to note about this offer is that it can't be used in conjunction with any of Sky's other deals, listed here:
Offer
Terms
Black Friday Offer: Get the Sky Box Sets bundle for just £25/mth when taken with Sky Fibre Unlimited for £25/mth

Hurry! Offer ends in 2 days!
27 November 2017
18 month minimum term. £39.95 setup. £50/mth for 18 months.
Sky Black Friday sale: Get a £50 Prepaid Mastercard and Sky Unlimited Broadband for £18/mth

Hurry! Offer ends 7 December 2017
12 month minimum term. £19.95 set-up fee. £18/mth for 12 months, then £28.99/mth.
Get a £50 Prepaid Mastercard and money off Sky Fibre Unlimited

Hurry! Offer ends 7 December 2017
18 month minimum term. £29.95 set up fee. £25/mth for 18 months, then £38.99/mth.
As these often include free standard broadband, or fibre for a reduced price, for longer than the trial period, anyone already contemplating taking Sky Broadband should weigh up carefully which deal would work better for them.
This offer also isn't available to people who already have Sky Talk - it's strictly for those who only have Sky TV.
That's partly because people who already take both TV and phone services from Sky can already get free broadband, although it's rather limited.
Broadband Lite gives users an up to 17Mb connection with a monthly data limit of 2GB.
That makes it useful for people who only go online once in a while, or whose regular internet activity is limited to sending and receiving emails and light browsing.
Switching fears
It's not the first time Sky have run this offer; it was given a tentative run out around this time last year. Then it was only available for a couple of weeks, but this time customers have until November 26th to sign up.
Last time around, switching ISPs felt like a much more complicated business. Depending on which provider a user wanted to move from, there were varying amounts of effort involved.
The perceived hassle was enough to dissuade many thinking of switching even when they knew they'd be with their new provider for at least a year - especially if their existing ISP insisted on being contacted first.
Thankfully, since June this year switching broadband and landline provider has become much more consistently simple.
For the majority of us it should simply be a case of contacting the company we want to move to - in this case Sky. They then do all the work dealing with our old provider and arranging switch dates.
For people nervous about leaving if they're not happy with Sky Broadband during the trial period, the same principle should hold: find a new ISP, start the order with them, and let them deal with it.
As Sky customers sign up to separate contracts for broadband and phone, and for TV, cancelling the trial service won't have any impact on their TV service.
Indeed, if they want to cancel that, they'll have to call Sky or use their web chat service to go through the details.
Triple play
With more than 5.75 million customers in the UK and Ireland, Sky are the UK's second biggest national broadband provider, and they appear to be adding customers at a good rate.
In the three months to the end of September more than 133,000 new customers signed up to their broadband service across the two territories.
Sky no longer separate their UK and Ireland figures, but in January this year they said they had more than five million UK broadband customers, just seven years after starting to offer the service.
They're also the UK's biggest triple play provider: about 40% of their customers take TV, broadband and phone from them.
There's some evidence to suggest that people who take more than one service from a provider are less likely to switch away from them.
Three month free broadband trial
Try Sky Broadband with no commitment and no charges for three months.
Sign up online here
for the deal.
In some cases that's because the way triple play services tend to be sold, in bundles, means it's not possible to ditch one without losing the others too.
While Virgin sell their TV, broadband and phone services separately, it's better value to get them in a bundle - but while Sky ask would-be customers if they'd like to add another service during signup, there's no pressure to do so.
It's given them plenty of practice at making taking another service from them seem attractive and tempting - as seen here - which should also stand them in good stead for the expected launch of their mobile service early next year.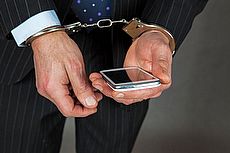 23 November 2017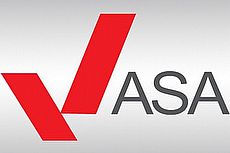 23 November 2017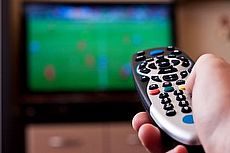 15 November 2017
Follow us or subscribe for FREE updates and special offers