Sky investigated after cancellation complaints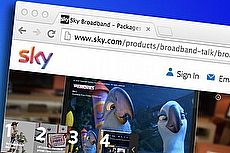 OFCOM have launched an investigation into Sky following complaints from customers who have been unable to cancel services even when they're out of contract.
There are reports of people being made to go through hours-long phone calls when they attempt to cancel, while others have been told their cancellation has gone through only to find their subscription is still active.
The enquiry comes as Ofcom continue to monitor and assess how easy - or not - all communications providers make it for customers to switch or cancel services.
Hanging on
Sky Broadband and Sky Talk customers who have reached the end of their minimum contract period are required to give at least 14 days notice of their intention to leave.
Sky TV customers must give at least 31 days notice.
Until the middle of last year, the provider's contracts stated that customers could cancel their services by phone, over Live Chat on the website, or by sending a letter or email.
But anyone who tries to cancel via one of the last two methods should heed the words on Sky's cancellation information page:
"We'll then call you back to verify your details and process your request. Please note, we won't be able to cancel your services unless we verify your request over the phone or through Live Chat."
Sky say the phone call or Live Chat session is necessary to help customers "avoid any unnecessary loss of service", as well as explaining "potential issues... such as loss of discounts or early termination charges that could be due".
But some customers who've tried to cancel using Live Chat have been told they can't.
Others have complained about advisers ignoring their request to cancel, instead going through every detail of their package with the intention of trying to retain their custom.
In April, the Telegraph published the details of a 90-minute Live Chat conversation one customer had with a Sky advisor when trying - and failing - to cancel.
In response to the Ofcom investigation, Sky say the majority of their cancellation calls take less than 20 minutes, and that they have an average customer feedback score of 8.7 out of 10.
Customer service
All of this is a far cry from the positive customer service image Sky have otherwise.
In Ofcom's most recent customer complaints data they beat close rivals Virgin Media, getting just 0.05 complaints per 1,000 customers for the first quarter of 2015.
They've also rated extremely well when it comes to customer satisfaction, recording a 75% score in Ofcom's figures - just 1% lower than Virgin's.
One of the reasons Sky do so well in terms of customer satisfaction seems to be the same factor that causes so many problems when people want to leave: they have a very generous approach to retentions.
Sky are famous for their willingness to negotiate better deals for people who are thinking about leaving.
But Ofcom rules state that providers mustn't make it difficult for customers to leave them when they have a right to.
It's partly why the regulator is so firmly behind the idea of "gaining provider led" switching for broadband and mobile services.
When researching why more people weren't changing mobile provider, they found that 57% of those who had considered switching were persuaded not to by their existing network when they got in touch to start the process; 18% said their old provider trying to get them to stay was a serious issue.
So this investigation will look at whether Sky are indulging in just this sort of behaviour - as Ofcom put it, whether their behaviour "acts as a disincentive" to people wanting to switch provider.
It's not clear how long the enquiry will take, but similar enquiries tend to take between six and nine months.
In the meantime, Ofcom say that anyone having trouble with their provider - whoever it is - should complain to them as well.
They don't investigate individual complaints themselves, but they use them to "analyse the issues that are being complained about most" - and take action when necessary.
We've a guide to how to complain to your provider - and take the matter further - here.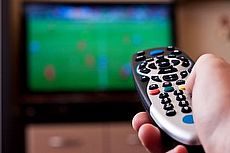 15 November 2017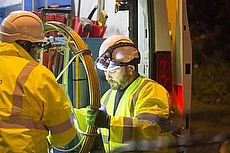 10 November 2017
9 November 2017
Follow us or subscribe for FREE updates and special offers