Not a throne in sight in Sky's newest drama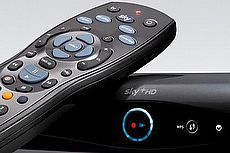 SKY have announced plans to simulcast the first episode of their newest big drama, The Last Panthers, in all five of their European markets.
The drama, which stars Emily Morton and John Hurt - both Academy Award nominees and Bafta winners - and Cesar award winning actor Tahar Rahim, will air at 9pm GMT on Sunday November 12th on Sky Atlantic.
The simultaneous broadcast to the UK, Ireland, Italy, Germany and Austria reflects the pan-European team behind the series, jointly commissioned by the Sky Group and France's CANAL +.
It's also a prime example of how subscriber services old and new are trying to win us over.
Watercooler TV
While Sky's original drama output has increased, and improved, over the past decade or so, their efforts to create something that could be truly described as "appointment viewing" have been somewhat hit and miss.
But since its launch in 2011, Sky Atlantic appears to have doing a quietly effective job of raising the bar.
Much of the press has focused on the partnership it represents between Sky and HBO.
The five year deal Sky struck with HBO gave them exclusive rights to all of the US broadcaster's archive, their new shows, and first dibs on co-productions. Among the programmes they earned the right to broadcast was Game of Thrones.
Game of Thrones has become much more than cult viewing, and it's probably fair to say that the show is in good part responsible for the 70% increase in total viewing of the channel compared to this time last year.
According to viewing figures from Barb, 2.6 million people watched the first episode of the fifth series, broadcast in April this year, while Sky's own figures suggest that the season finale was watched by 3.1 million people - both records for the channel.
New drama
Game of Thrones is, of course, an established series, and it seems to be converting more people all the time.
But when Fortitude first aired in January this year it was an unknown and something of a risk for the channel. The programme relied on a first class cast, a mysterious setting - the remote community on Svalbard in Arctic Norway - and a lot of publicity to tempt viewers.
It seemed to work - the first episode was watched by 1.53 million, and with an average of more than one million viewers tuning in for each of the 12 episodes it's Sky's most successful original drama to date.
A second, 10-part, series was commissioned earlier this year, and should be showing in early 2016.
But isn't this a lot of effort for Sky to go to, when they've got obvious crowd pleasers like Sky Movies and Sky Sports to attract customers?
Limited availability
Put bluntly, there are only so many big ticket sporting events for broadcasters to fight over - and the quarterly results for both Sky Italia and Sky Deutschland have shown some of the vulnerability that comes with focusing too much on sport.
In Germany and Austria, Sky Deutschland made a loss of £8 million because of the increasing costs of showing both UEFA and Bundesliga football; Sky Italia, which lost the rights to the UEFA Champions League, also lost 37,000 customers during the last quarter.
So far, Sky Sports in the UK has weathered the increasing competition from BT Sport pretty well - but the newcomers are a much more serious contender than they once were.
After all, BT Sport now have exclusive rights to the live coverage of the UEFA Leagues, a good chunk of Barclays Premier League football fixtures, all the televised premiership rugby matches - and a UK first in the shape of their shiny new Ultra HD channel.
Spreading the risk
By comparison, original drama may be more difficult to produce in many respects, but it's always possible to come up with something new - and keep the resulting programmes all to ourselves.
And with the likes of Netflix and Amazon Video moving into original programming, the more traditional TV providers are having to raise their game in terms of drama and comedy.
Co-productions offer a chance to try making much more ambitious or expensive programmes without taking on all the risk themselves.
In the case of The Last Panthers, Sky must also be hoping that the drama - billed as "delving into the dark heart of Europe" - can help expand their appeal and reputation beyond sports.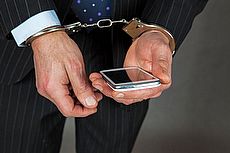 23 November 2017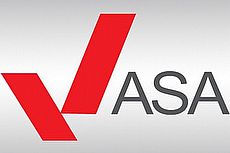 23 November 2017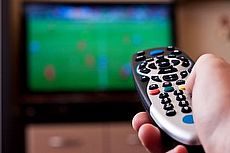 15 November 2017
Follow us or subscribe for FREE updates and special offers