Get Sky Movies? Get free broadband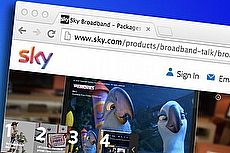 NEVER one to shy away from a good offer, Sky have announced their latest free broadband deal - this time aimed at people thinking of signing up to Sky Movies.
The deal runs until December 17th - possibly with an eye to getting people watching their new channels in time for Christmas.
Standard Sky TV installation can be under way within six days of ordering and almost always within two weeks.
It might take a little while longer for anyone switching broadband provider to get moved across - but changes to the switching process brought in earlier this year should at least make it as quick and painless as possible.
Subtle bundling
The offer isn't available to everyone - existing Sky Broadband and Sky Talk customers can't take advantage of it, for example.
Basically, the offer is there to tempt those who already have, or who are thinking of getting, Sky TV to take on the provider's other services as well.
That's reflected in the fact that customers who already have Sky Movies can also benefit from the deal - they just need to get in touch with Sky and agree to add the phone and (free) broadband service.
Sky TV, Talk and Broadband
For those who already have Sky TV but not Sky Movies, expect to pay £17 a month for that, then another £17.40 a month for the phone line (more for those who want some kind of inclusive calls).
People who don't have any of Sky's services at present will need to choose one of Sky's three TV packages first, then add Sky Movies and Sky Talk line rental to that. The entry level package, the Original bundle, costs £20 a month, so expect a monthly bill of at least £54.40.
It comes with...
If that sounds steep, it's worth remembering what's included.
The Original Bundle comes with 240 free to air satellite TV channels, plus about 40 paid for channels. Among those paid for channels are Sky 1, Sky Living, Sky Atlantic and Fox.
Getting Sky - or Now TV - is the only way to get Sky Atlantic, and with it Game Of Thrones and all of HBO's archive - and it's becoming something of a force for original drama itself, as seen with Fortitude and the upcoming The Last Panthers.
Adding Sky Movies adds 11 separate movie channels, including Sky Disney, Sky Movies Premiere and Sky Movies Showcase, as well as a separate on demand channel with around 1,000 titles ready to watch.
There's more detail on Sky's various TV bundles and add-ons in our full review, available here.
As mentioned above, taking Sky Talk at £17.40 a month - for line rental only - is a necessity. Sky removed inclusive calls from their deals for new customers in July - and existing customers will lose theirs or face paying more to keep them from December.
That's made up for at least in part by the free Sky Broadband. When not included in one of the provider's many offers, it should cost £10 a month.
For that customers get totally unlimited usage - not a soft limit in sight, and no risk of being throttled for using services that require heavy downloads and uploads.
It also fares well in independent surveys and reviews, and Ofcom receive fewer complaints about the service than it does about any of the other big ISPs.
There's more on the details of the service here.
It pays to switch
Obviously an offer like this is only really any good if it includes services we were already thinking of buying anyway.
After budget kings TalkTalk effectively doubled the cost of their broadband only package in the space of a year, the pressure to keep standard prices as low as possible has lifted slightly.
But that's had an interesting knock on effect on the introductory deals the main providers are running, making them fight that little bit harder for those of us who aren't keen to stick around and pay full price at the end of our existing contracts.
It's all a bit swings and roundabouts - but being able to get broadband free of charge for the length of the minimum contract is still somewhat unusual.
Basically, the value in this deal comes down to whether we want Sky Movies or not - and whether we mind having more services to move or haggle over in a year's time.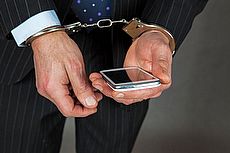 23 November 2017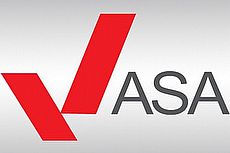 23 November 2017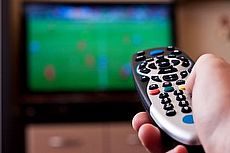 15 November 2017
Follow us or subscribe for FREE updates and special offers