Sky Talk customers brace for December price rises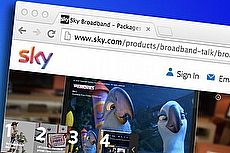 FOLLOWING similar announcements from BT, Plusnet and TalkTalk, Sky have confirmed they'll be increasing the price of their line rental by £1 from the start of December.
As well as raising line rental to £17.70 a month, they're increasing call connection fees and the cost of calling UK landlines - but calling UK mobiles will become a little cheaper per minute.
At the same time, anyone on one of Sky's older Talk packages will soon find themselves moved across to one of the ISP's new deals - which means some will lose inclusive calls while others will see their bills increase yet further.
New charges
The changes do make call costs a bit simpler: from December the majority of standard non-inclusive calls made using a Sky landline will be charged at the same rate by Sky - 11.5p per minute - no matter what kind of call they are.
But that's only for the portion of the calls charged by Sky. Non-geographic numbers are also subject to a service charge set by the companies operating them, which can be up to another 13p per minute.
The one-off connection cost for out of allowance calls to UK landlines is also increasing to almost 17p per call.
| | Current price | From Dec 1st 2015 |
| --- | --- | --- |
| Line rental | £16.70 | £17.70 |
| Call connection fee | 15.9p per call | 16.9p per call |
| Calls to UK landlines | 9.5p per minute | 11.5p per minute |
| Calls to UK mobiles | 12.7p per minute | 11.5p per minute |
| Access charge for 084, 087, 09 and 118 numbers | 9.5p per minute | 11.5p per minute |
| Voicemail | £1 per month | £1.25 per month |
Note also the increase to the price of Sky's voicemail service. This isn't for the advanced version, which gives access to messages from any phone and will stay priced at £2.50 a month, but for the basic service.
Among the biggest ISPs, they and BT are the only providers who charge for basic voicemail, accessible only from the home phone; Plusnet, TalkTalk and Virgin all offer it free.
There's no obligation to take voicemail, of course - some of us have perfectly good answering machines built into our home phones.
What is good to see is that caller display and the ability to permanently withhold our number will remain free of charge, although getting either is still subject to request.
Old packages
Sky TV, Talk and Broadband
Before July, Sky included weekend calls to UK landlines and mobiles, and to numbers starting 0845 and 0870 as standard with their line rental.
But when they refreshed their Talk packages, they scrapped inclusive weekend calls - not only removing them from the line rental, but removing the option to add them as an extra.
They're not the only ISP to do this - Plusnet did something similar when they announced their price rises (also in July). Anyone wanting inclusive calls from either ISP now has to add an evening and weekend deal to their package. For new Sky customers, this costs another £4 each month.
And when those changes were brought in, they only applied to new customers; existing Sky Talk users got to stay on their old talk plan.
But Sky have also said that when the price rises come into effect in December, people on those old calling plans will be moved across to one of the four new products.
The legacy packages that'll be phased out are:
Sky Talk Weekends
Sky Talk Freetime
Sky Talk Anytime
Sky Talk Anytime UK
Sky Talk Anytime International
Sky Talk 24/7
Sky Talk 24/7 International
Sky Talk Super Unlimited
Unless they choose otherwise, customers with one of these packages will be moved across to the closest equivalent new package.
People on Sky Freetime - an earlier version of the evenings and weekends package, which came at no extra cost - will be moved onto Sky Talk Evenings and Weekends Extra, for £4 a month; those on one of the Sky Talk Anytime plans, priced at £5 a month will be bumped up to Sky Talk Anytime Extra at a cost of £8 a month.
Customers with one of the much older 24/7 packages will really feel the impact of the changes. The 24/7 plan was an anytime calls bundle that came at no extra cost; 24/7 International cost just £5 a month but the nearest new equivalent is £12 a month.
Customers don't have to move to the equivalent package, but anyone who wants to upgrade or downgrade will have to do so online; they'll be given up to a month to do this.
Time to change?
Sky's call packages are sold on a contract basis - anyone taking Sky Talk must sign up for one of the four packages for the duration of their contract.
That makes them a basic subscription cost - and therefore people who aren't happy with the change to their calling plan have the same right to leave without penalty as those who are unhappy at the increase in line rental.
Note that in this case that refers only to cancelling phone and broadband services, but not Sky TV if a customer also has that - Sky say this comes under a separate contract.
Sky are famous for their use of incentives to get people to stay with them - to the point that people determined to move have found the cancellation process overly difficult and sometimes ineffective.
But on the flip side, the provider's determination to negotiate with and retain customers does mean that people who are simply frustrated by the price rises could still benefit - if they're willing to give haggling a go.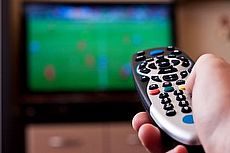 15 November 2017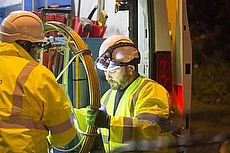 10 November 2017
9 November 2017
Follow us or subscribe for FREE updates and special offers