TalkTalk raise broadband and line rental prices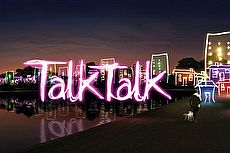 TALKTALK are increasing the cost of their basic broadband package for the second time this year, from £5 a month to £7.50.
They're also raising the price of their line rental to £17.70 a month; those hoping to beat that by using the upfront option, Value Line Rental, will face a bill of £191.16 - equivalent to £15.95 a month - up from £180.36.
Existing customers will be affected from October 1st; new customers are already paying the higher prices.
In addition, their previously competition slaying unlimited SIM has doubled in price from £12 to £24, and they'll be increasing the cost of some landline calls from December 1st.
What's changing?
From that point, the call connection fee will increase by 1p per call, and the access charge for calls to 08, 09, and 118 numbers from landlines and mobiles will increase to 7.5p per minute and 25p per minute respectively.
They're also changing the standard and discounted prices of calling various international destinations.
In summary, the changes look like this:
Product
Before price increases
After October 1st
Line rental
£16.70 per month
£17.70 per month
Value Line Rental
£180.36
£191.36
Simply Broadband
£5 per month
£7.50 per month
After December 1st
Call set up fee
16p per call
17p per call
Access charge for 08, 09, 118 numbers from landline
5p per minute
7.5p per minute
Access charge for 08, 09, 118 numbers from mobile
20p per minute
25p per minute
Calls to international destinations
Various
Full details here
People with the "budget" option may well feel aggrieved by this news. After all, it was only June when TalkTalk last raised prices, adding £1.50 a month onto the cost of each of their packages.
Prior to that, Simply Broadband had cost just £3.50 a month; in just over five months customers with that package have seen it more than double in price.
Once again there's no change to the cost of the fibre element: opting for up to 38Mb will still cost an extra £10 a month, and up to 76Mb will still cost £15 more, whatever the package.
But look at what the hike to Simply Broadband does to basic fibre costs: from October 1st, it'll be £17.50 a month, and more than double that when we take line rental into account.
Compare that with the corresponding package from their biggest budget rival, Plusnet, which costs £14.99 a month, plus £16.99 line rental.
Silver lining
When they announced that last round of price rises, back in April, they tempered them with news of their all new unlimited SIM, for £12 a month.
However, the £12 price tag was the result of an introductory offer, which only lasted until mid August. It's now being sold at the full price of £24, making it far less competitive.
That's in part because TalkTalk can only offer 3G services, while the other unlimited mobile providers are all offering 4G connections where possible, for similar prices.
Being limited to 3G is a result of their status as a mobile virtual network operator (MVNO); their contract with Vodafone doesn't allow them to provide 4G.
They announced a while back that they'd agreed a new contract, which would include 4G, with O2, but there's still no word on when it will come into effect.
So what's the silver lining this time?
This is no comfort to existing customers, but TalkTalk continue to do a good line in introductory offers.
Earlier this year they were selling their Plus TV package at half price for the duration of the contract; this time around they're offering Simply Broadband free for the full 18 months of the contract.
The downside is that there are absolutely no calls included: anyone wanting to be able to use the landline without worrying about call costs has to stump up £7.50 a month for Anytime UK calls.
At the time of writing, new customers can get the next package up, Essentials TV, for that price for the first six months, then £10 a month for the remaining 12 months.
Bundled into that package are inclusive evening and weekend calls, TalkTalk's Youview TV service, and a couple of apps for making mobile calls using wi-fi and watching on demand content on any device.
Time to walk?
Existing customers do still have a couple of options.
Because two basic subscription costs are being increased, Ofcom rules state that even those in the middle of their contract can leave penalty free within 30 days of notification.
This rule doesn't apply to Value Line Rental, because it's an option rather than a basic subscription cost - but TalkTalk say that anyone who has it will be allowed to leave, and refunded for unused months.
It's worth contacting them to confirm the situation, as their early termination fees are on the steep side - we've more about them here.
Alternatively, the brave can try haggling - we've a guide to that too.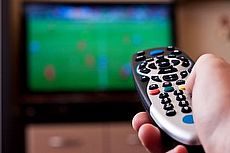 15 November 2017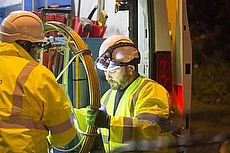 10 November 2017
9 November 2017
Follow us or subscribe for FREE updates and special offers