TalkTalk cut Plus TV cost for length of contract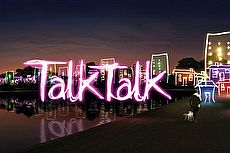 NEVER slow to throw down the low-cost gauntlet to their rivals, TalkTalk appear to have been affected by the recent heat with the announcement that they're selling their Plus TV package at half price for 18 months.
Plus TV, which usually costs £20 a month, is being offered for just £10 a month plus line rental for the full length of the contract.
Included in the deal, which runs until August, is unlimited up to 17Mb broadband, a Youview+ box with a 300GB hard drive and access to six Sky channels, anytime calls, and a free SIM card worth £5 a month.
More for less?
It brings the ISP's most expensive package down to the same price as they usually charge for their Essentials deal.
But that comes with just a basic Youview box, evening and weekend calls, no Sky channels and no SIM card, and they have to make do with TalkTalk's standard router.
By contrast, Plus customers are automatically sent a "super router", which TalkTalk say offers the "best performance in class".
Claiming that it offers faster wireless speeds than routers from BT, EE and Sky, the ISP usually reserves the Super router for fibre customers.
There's more on that router in our guide to the hubs provided by the bigger ISPs here.
What's on offer
Plus TV is based on the standard Youview service - Freeview with all the terrestrial broadcasters' catch-up services thrown in.
On top of that it includes the Entertainment Starter pack, which Essentials TV customers must pay an extra £5 a month for; it compromises Sky 1 and 2, Sky Living, Real Lives, Sky Arts and Sky Sports News HQ.
But Plus customers will have to pay for any other bolt-ons they want to add.
They can chose to upgrade their entertainment pack to one with around 30 channels, including the six Sky channels they already get, for £5 a month.
Or they can take the total number of extra channels they receive to up to more than 60 for £10 a month with the Entertainment Extra Boost.
The kids' TV pack includes 16 channels - nine standard channels and on demand services from Disney, Nickelodeon and Cartoon Network - for £5 a month.
Then there are Sky Sports, Sky Movies and Netflix subscriptions available, costing from £5.99 to £30 more per month.
The benefits of bundling?
Back when they first launched the quad-play version of Plus TV, TalkTalk boldly announced that their new improved Plus TV bundle represented a saving of 76% on buying each service separately.
They were using Ofcom figures that, ironically, showed how much providers rely on bundling to sell their services these days - after all, it's almost impossible to get broadband without taking home phone services as well.
Ofcom said that on top of line rental costs and the cost of the TV licence, the average British home buying separate internet, phone and TV services and looking for the "lowest tariff available for each" would spend £80.39 a month.
Remembering to add in the cost of TalkTalk's line rental - the second most expensive in the UK at £16.70 - Plus TV usually costs £36.70 a month. With this offer, it costs £26.70 a month.
But let's face it, the SIM that comes with Plus TV is a little on the light side, with just 100 minutes to UK numbers, 250 texts and 100MB of data a month.
Which is why visitors to the sign up page are reminded of TalkTalk's seemingly competition destroying unlimited everything 3G SIM for £12 a month.
Adding that to the bundle gives people a serious quad-play service for a total of £38.70 a month.
Quite how TalkTalk can afford to do this is another matter - and their customer support still takes a regular hammering - but it does look like an unbeatable combination, for now at least.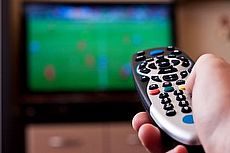 15 November 2017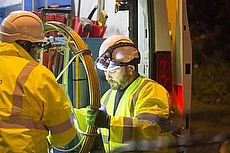 10 November 2017
9 November 2017
Follow us or subscribe for FREE updates and special offers