Plusnet Mobile launching end of November
Plusnet
PLUSNET will become the newest quad-play provider in the UK at the end of November, when they launch a range of 4G SIM plans.
The plans, which will be available to everyone, will range in price from £5 to £15 a month, for which users will get between 500MB and 4GB of 4G data.
All four will be sold on 30-day rolling contract terms, and perhaps unsurprisingly the service will be provided over the EE network.
Pre-registration is already open, with Plusnet hoping to tempt potential new customers in by offering the 4GB tariff for £10 a month instead of the usual £15 to those who sign up for more information.
Plusnet Mobile price plans
The details of the tariffs are as follows:
| | Data | Calls and texts | Contract term | Monthly price | |
| --- | --- | --- | --- | --- | --- |
| | 500MB | 250 minutes, 500 texts | 30 days | £5 | |
| | 1GB | 1,000 minutes, unlimited | 30 days | £7.50 | |
| | 2GB | 1,500 minutes, unlimited | 30 days | £12 | |
| | 4GB | Unlimited | 30 days | £15 | |
As mentioned above, however, those who pre-register will be given the chance to sign up for the 4GB plan for just £10 a month when the service launches on November 29th.
Some people looking at those allowances may think they're on the low side; in March this year, Three said their customers' average data use had risen to 5GB a month, up from 3.3GB a month in 2014.
We need to remember, however, that Three have always catered to heavy data users - they're one of only a few operators to have consistently offered an unlimited data plan among their tariffs - so their averages may be on the high side.
For those who think they can get by with one of Plusnet's plans, there's always the option of buying a bolt-on if they get close to their monthly limit. The data add-ons will range from 250MB more for £2 to another 2GB of data for £10.
That's better than risking going over allowance for more than a day or so, as users will be charged £1.50 for every 250MB unit per day.
Being 30-day terms, users can also move between plans from month to month if they find they need more or less of something on a regular basis.
We'll add the prices of the out of allowance charges or optional extras to the bottom of this article as and when we receive them.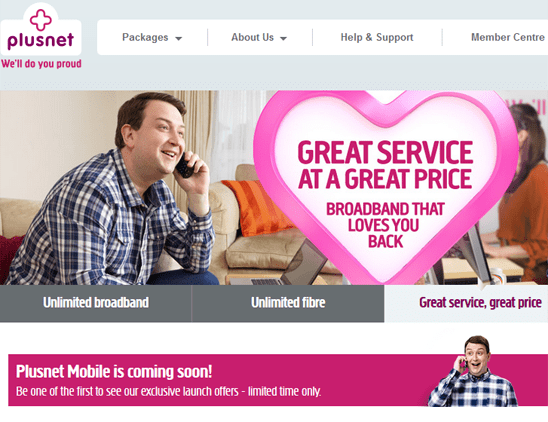 How Plusnet are advertising the launch on their site
Life Mobile
Plusnet have been able to launch their mobile virtual network relatively quickly thanks in part to the fact that they're owned by BT, who also own EE.
EE have been running a 3G MVNO called Life Mobile since 2014, when the original owners Phones4U went into administration.
Come November 29th, Life Mobile will become Plusnet Mobile - giving the Yorkshire ISP a starter base of around 150,000 existing customers.
Life Mobile have produced an FAQ for those customers, assuring them that the change should be seamless - it'll basically amount to a new operator name on their phone's screens, and on their bills and bank statements.
They can, however, choose to use the takeover to upgrade their service if they wish. Like some other MVNOs, Life Mobile only use the 3G portion of EE's network - hence their slightly cheaper prices.
But as Plusnet Mobile is a new brand, and as they're part of BT, it makes sense that they should be able to offer 4G from the off - and as all of Life Mobile's currently available tariffs are sold on 30-day terms, existing customers should be able to move to a new plan without much trouble.
Where's Sky Mobile?
Taking over another MNVO is one of the reasons Plusnet can go from announcing their new service and opening pre-registration to launch in just over two weeks.
Of course, we don't know how long the plan for Plusnet Mobile has been in the works, but it seems incredibly fast compared with the length of time it's taken Sky to get their own mobile service ready.
When they first announced their plans in January 2015, they said they aimed to launch at some point during 2016 - but it's taken until recently for Sky Mobile to look like becoming a reality.
It's possible they've suffered some delays as a result of Three's efforts to buy their chosen network provider, O2, but in Sky's last quarterly trading update they said they'd been testing services, finalising contracts and getting their SIMs ready.
Pre-registration opened on October 31st, so with much of the preparatory work done, they could still make their deadline.
UPDATE: Extra costs
As promised, here are the prices for out of allowance usage and the add-ons Plusnet are offering:
Out of allowance costs
| Usage | Cost |
| --- | --- |
| Calls to standard UK landlines and UK mobiles | 40p/minute |
| Voicemail | 40p/minute |
| UK texts | 15p each |
| Picture messages (MMS) | 40p each |
| UK data | £1.50 per day, 250MB |
Bolt-ons
Add-on
Cost per month
Minutes
100
£1.50
250
£4
500
£8
1,000
£12
Data
250MB
£2
500MB
£4
1GB
£6
2GB
£10
UK texts
From 100 for £1 to 1,000 for £6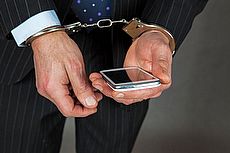 23 November 2017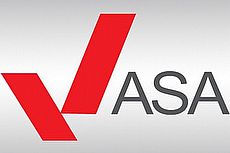 23 November 2017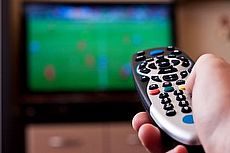 15 November 2017
Follow us or subscribe for FREE updates and special offers