HOUSE prices have risen by 4% compared to this time last year, the highest growth rate recorded by Halifax's House Price Index since February.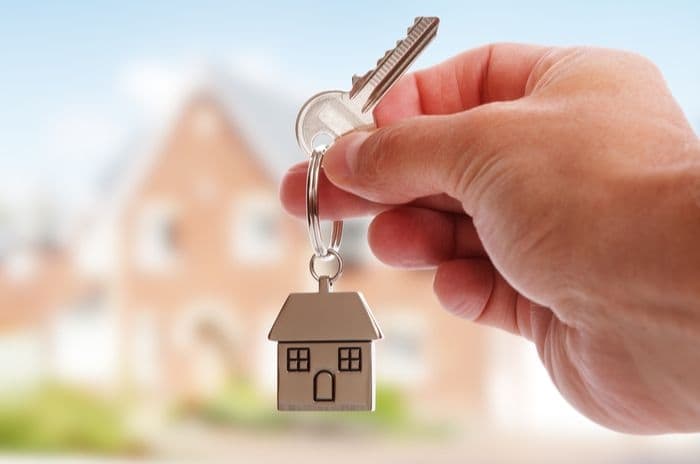 Credit: Brian A Jackson/Shutterstock.com
Such growth compares favourably to the shaky rates and even declines that were being recorded several months ago, with prices falling in April for the first time since 2012 in the wake of struggling demand.
Yet even though demand still isn't especially strong, a corresponding fall in supply has served to keep prices moving upwards, with the average house in the UK now costing £225,109.
And with the Government's announcement this week that they're to inject another £10 billion into the Help to Buy scheme, it's likely that house prices will be rising even further in the medium to longer term.
Renewed growth
As usual, it wasn't only the annual growth that Halifax measured in September. Between August and September they found that prices grew by 0.8%, while their growth in the three months to September stood at 1.4%.
This latter quarterly measure was, like the annual measure of 4%, the fastest rate recorded since February. Similarly, the annual rate is pretty close to the average annual growth rate of 4.5% that Nationwide's House Price Index recorded for last year.
Increasing pressure on spending power and continuing affordability concerns may well dampen buyer demand. There has been recent speculation on the possibility of a rise in the Bank of England base rate."
Russell Galley, Halifax
In other words, the growth rate would appear to be returning to the heady heights of 2016 and 2015 after having a wobble earlier in the year, while the average house price is now at its highest ever level.
As we've suggested before, that the average is at its highest ever level would suggest that prices never really declined in any substantial way, at least not in the kind of way that would've have significantly eased the housing crisis.

Source: Halifax House Price Index, October 2017
And according to Halifax Community Bank's MD Russell Galley, what's helped the above year-on-year growth rate remain positive is the shrinking of the housing supply, as well as a slight recovery in demand.

Source: Halifax House Price Index, October 2017
He said, "UK house prices continue to be supported by an ongoing shortage of properties for sale and solid growth in full-time employment".
Homes on the market
The reason why the number properties for sale has declined so much is that, even though Halifax point to improved employment figures and hence greater demand, demand is still very low, largely due to high living costs and squeezed wages.
What's needed, therefore, is either one of two things. Either purchasing power improves so much that buyers can afford to buy relatively expensive homes, or enough new homes are built and brought onto the market to lower prices.
Equity loans
Well, it seems that the Government will be attempting to kill both of these birds with one stone, since in addition to proposing yet another energy price cap, Theresa May's speech at the Conservative Party conference saw her pledge an extra £10 billion for the Help to Buy Equity Loan scheme.
Under this scheme, homebuyers can receive a loan from the Government worth up to 20% of the value of the property they're buying (40% in London), so long as they can pay at least 5% of the deposit themselves and are buying a new build home worth no more than £600,000.
The problem with this scheme, however, is that by giving buyers greater purchasing power, it essentially injects extra cash into the market and causes prices to grow even further.
The counterargument to this is that, since the Equity Loan scheme is applicable to new build homes only, it acts as a spur to the construction industry to actually build new homes, which in turn stop prices from growing too high.
This is what is claimed by the Home Builders Federation, who reported at the end of last month that, "Driven by strong demand for new homes from the Help to Buy scheme", "permission for 321,982 new homes were granted in the most recent 12 months".
Yet the fact is that house prices have continued to grow comfortably above inflation throughout the Help to Buy's scheme entire duration, even going so far as to exceed 10% growth in 2016.
And even if the scheme had stopped them from rising even faster by increasing the supply of homes (although the above graph covering the number of homes for sale appears to undermine this notion), any dampening effect would have been stronger if the houses had been built without the extra cash being pumped into the market.
As such, homebuyers should prepare themselves for the possibility that, by the time the extra cash is made available, Halifax's House Price Index could begin recording even greater rises than 4%.