Help to Buy Mortgage Guarantee ends in irrelevance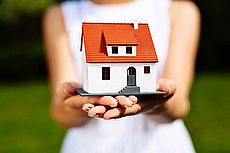 ©iStock.com/BartekSzewczyk
THE Government's Help to Buy Mortgage Guarantee scheme has officially been closed, after having helped around 100,000 buyers purchase a new home.
Launched in October 2013, the guarantee scheme enabled people to get a mortgage with only a 5% deposit on homes up to £600,000 in value. It offered banks and other lenders a guarantee from the Government, who would pay up to 15% of the mortgage if the buyer defaulted on their payments.
Thanks to this guarantee, the market in high loan-to-value (LTV) mortgages returned to highs it hadn't seen since before the 2007-8 recession, with the Bank of England telling the Government in September that the present health of this market meant it was no longer necessary.
Yet despite its apparent successes, it can be criticised for causing already high house prices to rise even higher, so that less people as a whole are now able to afford their own homes.
Decline and decline
Most crudely, this can be seen in how the proportion of renters in the population has continued to rise between the scheme's opening and closing.
In 2013, home-ownership was at 65.2% [PDF] of the population. By contrast, the latest figures put this rate at 64%, with the Resolution Foundation claiming that this still overstates the number of owner occupiers in the UK.
As such, it's clear that the Mortgage Guarantee scheme did nothing to buck the trend of declining home ownership. Worse still, it can be argued that, rather than simply failing to counter economic forces and the lingering effects of recession, it made the problem worse.
This is what Shelter argued in a September 2015 report [PDF], in which it was found that Help to Buy added £8,250 to the average house price between its launch and the time of the report's publication.
Not only that, but the charity also observed that "in the places where Help to Buy loans
and guarantees have been used most, house price inflation has run above regional trend rates".
In other words, while the scheme has helped up to 100,000 people obtain a mortgage, it made it "progressively harder for many of the 4.4 million private renters who are priced out to buy a home of their own".
Making things worse?
You'd therefore be forgiven for thinking it's good news that the mortgage guarantee scheme is being wrapped up, not least because it was instrumental in an acceleration of house price inflation in 2015.
However, as noted above, it was ended on December 31st simply because it became "unnecessary". As the Bank of England saw it, lenders are awarding plenty of high LTV mortgages without the Government acting as a guarantor, with around 75% of such mortgages being handled outside of the scheme in 2016.
And it looks as though the numbers of high LTV mortgages being issued will continue to increase through 2017, at least insofar as a number of banks have all recently launched their own replacements for the guarantee.
Since they're all set to offer 95% mortgages in the scheme's absence, it appears that the kind of rises observed by Shelter will continue to occur, with the UK's proportion of homeowners declining in parallel.
Sidestepping uncertainty
Mortgage guides
Overpaying
your mortgage: your rights
How much does it
cost
to buy a house?
How does Help to Buy
work
?
One potential saving grace - according to Nationwide's latest House Price Index - is that "developments in the wider economy" might cause 2016's average price growth of 4.5% to head southwards.
Of course, that these "developments" include the "uncertainty" of Brexit means that any decline in house prices will most likely be accompanied by declines in wages and living standards, so that people will be no more able to buy their own homes than they were before.
In light of this, it's clear what the Government have to do now that the Help to Buy Mortgage Guarantee scheme is gone.
As we've highlighted many times in the past, they need to increase the construction of new houses, so that people can afford to buy new homes regardless of Government support, and regardless of any seesawing in the economy.
It's only such a measure that would provide genuine help to people looking to climb the property ladder, and that would avoid becoming a mere subsidy to banks and a market that are already doing enough business as it is.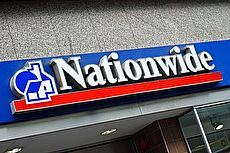 16 November 2017
13 November 2017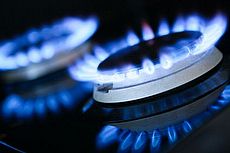 8 November 2017
Follow us or subscribe for FREE updates and special offers