NatWest and Royal Bank launch new 95% mortgages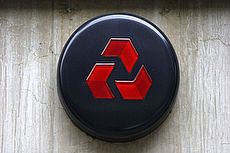 ©NatWest
NATWEST and the Royal Bank of Scotland have launched a new mortgage for home buyers with a deposit below 10%, with both banks hoping to capitalise on the vacuum left behind by the Government's Help to Buy Mortgage Guarantee.
Ending on December 31st 2016, this guarantee backed up mortgage applications with an assurance from the Government to cover up to 15% of the value of a home, while buyers themselves needed to raise a deposit of only 5%.
With Government backing, mortgage lenders such as NatWest and the Royal Bank of Scotland were more willing to lend to first-time buyers. Yet unfortunately, the new mortgage won't come with any such guarantee, so even though it offers similarly favourable terms, it mightn't be offered to as many customers.
Nonetheless, it still remains a relatively good deal, and one that may provide a little boost to the housing market at a time when mortgage approvals are down by 10% compared to a year ago.
Interest rates
That it's a good deal was affirmed by RBS' Head of Mortgages, Lloyd Cochrane, who said, ""Buying your first home is a huge moment for our customers and we are committed to doing everything we can to help people realise that ambition."
His assertion is supported by the interest rates it's offering, which are the same as those offered by the Government's Mortgage Guarantee, "ranging from 3.69% to 4.59%."
While this unsurprisingly doesn't beat the rates currently offered on fixed mortgages - which can drop to as low as 1.09% in the case of HSBC's two-year fixed deal with a 40% deposit - it's certainly competitive with other 95% mortgages currently on the market.
For example, Virgin Money are offering a 95% mortgage that's fixed for two years at 3.89% and then moves onto a standard variable rate of 4.54%.
This is one of the best deals on the market, whereas some 95% mortgages come with an interest rate above 5%, such as that offered, for instance, by Hinckley and Rugby Building Society, at 5.64% after the first two years.
Swap rates
In fact, it's because NatWest and the Royal Bank's new mortgage competes with such rates that the Government effectively announced the closure of their Help to Buy Mortgage Guarantee.
Having helped some 80,000 people buy a home since launching in October 2013, the Government confirmed its demise after the Bank of England wrote to the Chancellor in September to explain that it's no longer needed.
This was because a greater proportion of high loan-to-value (LTV) mortgages were being awarded without it's backing, partly as a result of a decrease in the "swap rate".
This rate - which essentially determines how much lenders pay to borrow money on the market - fell throughout the year up until September, at which point it doubled in two months.
As such, it's possible that mortgage interest rates may soon follow suit, as banks try to protect themselves against any potential losses.
And as far as the new NatWest and Royal Bank of Scotland mortgage is concerned, this could mean either one of two things: they tighten up their criteria with regards to who will be awarded the mortgage, or they increase its interest rate.
Either way, this could mean that the mortgage won't serve as many striving first-time buyers as the Help to Buy Guarantee Scheme it's intended to replace.
Indeed, they may continue to find themselves priced out of the market. And since the new mortgage is also open to second-time buyers, and is available for properties up to £600,000 in value, they may also see more affluent people taking up the new mortgage in their stead.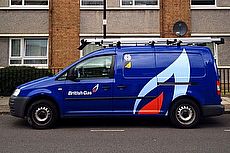 21 November 2017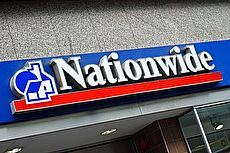 16 November 2017
13 November 2017
Follow us or subscribe for FREE updates and special offers