100% mortgage still requires a deposit
©iStock.com/EdStock2
BARCLAYS have begun to offer what looks like the first 100% mortgage since the financial crisis - but there are conditions attached.
The Family Springboard mortgage offers a loan for 100% of the property's price, but it relies on someone else investing 10% of the property's value in a special account for three years.
The helper - usually the buyer's parents or other relatives - will get their money back, with interest, after that time as long as repayments are made as scheduled; missing repayments may result in their deposit being held for a longer period.
How it helps
The 10% must be deposited in a Helpful Start savings account before the mortgage is completed - but over the course of the next three years it'll earn interest at 1.5% above the Bank of England base rate.
That's meant previous Helpful Start account holders have received interest at 2.0% AER, reflecting a base rate that's remained unchanged at 0.5% since 2009.
Unlike other fixed term accounts, holders cannot access the money at all for at least the next 36 months - except in the case of bankruptcy, or the death of the named Helpful Start account holders; joint accounts will continue in the name of the survivor.
Once the money is "locked in", borrowers will get a three year fixed rate mortgage at 2.99%.
As long as everything goes smoothly and repayments are met, at the end of the three year term the helper will get their money back, and the buyer will be moved to a variable rate tracker set at 2.49% above Barclay's base rate (also 0.5% at present).
Helper beware
While there are risks to the helper, Barclays point out that should a buyer miss some of their repayments, the most that's likely to happen is that the money in the helper's account is kept locked away for a while longer.
Barclays say that should the buyer miss three or more repayments, they'll keep the money until the mortgage is up to date and no more have been missed for at least 12 months.
Should things go really wrong, and the property is repossessed, the helper may well see their money used to pay towards any shortfall when the bank sells it.
That, however, is it - unlike with a guarantor mortgage, the helper isn't liable for the repayments themselves.
Helping more?
Barclays have offered the Family Springboard mortgage since 2013, but previously it also required a 5% deposit from the buyer as well as the 10% sum from their helper.
The refreshed version of the mortgage has also seen an increase in the amount available to certain borrowers: those who earn more than £50,000 will now be able to apply for up to 5.5 times the amount they earn, up from 4.5 times their salary previously.
The minimum loan available is for just £5,000; the maximum available is £500,000 - which would require our benefactor to deposit a cool £50,000 with Barclays.
Research released earlier this week shows that most family assistance is somewhat less than that, with the Bank of Mum and Dad lending an average of £17,500 to their children; Nationwide's latest figures put the average UK property at £202,000 - which would require a deposit of at least £20,200.
That said, there's nothing to stop would-be buyers from pooling any deposit they've already saved with whatever funds their helpers can provide in order to get together the 10% sum required.
Helping both parties
We know that finding the deposit required for a mortgage is a huge barrier for many of those who'd like to buy a home, even when it's as low as 5% as with the Mortgage Guarantee part of the Government's Help to Buy scheme.
Barclays' own research suggests that 35% of would-be first time buyers feel "forced" into asking for help with their deposits - but once they've done so, 20% of those who've accepted help assume the money is a gift and doesn't need paying back.
And yet separate research from credit agency Experian has found that those who have helped their children - 27% of those aged 55 and over - have done so regardless of how financially comfortable they feel themselves, with 15% saying they're far from comfortable.
So mortgages like the Family Springboard may well be more attractive for those who want to help their descendants buy a home but aren't comfortable with the idea of completely waving goodbye to the money.
Although the money is locked away - with absolutely no access - for three years, as long as the mortgage payments are met, our backers will get their deposit back, with a little extra on top.
So while there's still the barrier of finding that initial lump sum - which, let's face it, is simply a deposit of a different sort - at least those who are concerned about their own future, or who may need want to help another child a few years down the line, can benefit too.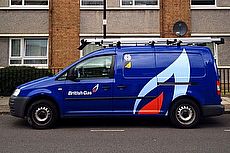 21 November 2017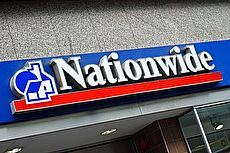 16 November 2017
13 November 2017
Follow us or subscribe for FREE updates and special offers