Record month for Help To Buy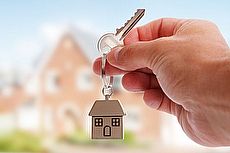 ©iStock.com/BrianAJackson
THE number of homes sold through the Government's Help To Buy scheme reached record numbers in June.
At the same time, however, the Royal Institute of Chartered Surveyors (RICS) have warned that prices are rising much faster than thought.
Their most recent survey has led them to predict a rise in prices of about 6% over the course of 2015 - twice what they had previously predicted.
The increases, they say, are being spurred on by a dwindling supply of housing stock.
A scheme of two halves
Designed to get more people onto the housing ladder, the Government's Help to Buy scheme has proved popular - it's been used to arrange 112,803 mortgages since it was introduced in April 2013.
The scheme is composed of two parts: the equity loan element, and the mortgage guarantee element.
The equity loan part of the scheme involves the Government lending money to first-time buyers and existing homeowners who want to buy a newly built home.
Some 56,402 mortgages have been sold so far under the equity loan scheme - and it helped a record 4,745 people buy home in June alone - the highest figures since the scheme began.
The second part of the scheme is the mortgage guarantee element. It basically allows people with at least a 5% deposit to buy a house, with the Government providing lenders with a guarantee of up to 20% of the property's value.
The most recent figures show that 56,401 homes have been sold under the mortgage guarantee element.
Who is it helping most?
The Government's aim with Help To Buy was to extend home ownership to people who might not otherwise be able to afford a mortgage. As they put it, "Help to Buy is helping people who need it most".
But statistics from the Treasury paint a slightly different picture.
For example, the median income of Help to Buy beneficiaries is £40,279. This is substantially higher than the average £31,000 earned by a family with two children, say the Institute for Fiscal Studies.
Indeed, more than a quarter of the 120,000 loans approved under the scheme since it started have been given to families earning more than £50,000 a year.
A further 1,541 families with incomes in excess of £100,000 have been "helped" to buy homes with the scheme.
At the time of its announcement, there were suggestions that the scheme would actually make the housing situation worse, not least by artificially inflating prices.
Among its critics were former Bank of England Governor Mervyn King, and former Chancellor Nigel Lawson, who said the scheme should be restricted - and that it shouldn't be available inside London where prices are already overheated.
Even the Office of Budget Responsibility weren't keen on the scheme, casting doubt on claims that it would boost the number of homes being built.
Matthew Pointon, property economist at Capital Economics, says that the Help to Buy scheme has temporarily benefited "a lucky few" first-time buyers, but that "the resulting boost to house prices acts to lock other would-be buyers out of the market".
Lack of new housing
People with relatively low incomes who are yet to secure a mortgage are quickly being priced out of the market, even with the available Government assistance.
This is primarily because the houses that are sold aren't being replaced.
When the Government announced the Help to Buy scheme and, in particular, the equity loan part, they said the incentive for people to buy new builds would stimulate construction and "get Britain building".
This hasn't really been the case.
According to the Government's Communities department, the number of new homes being built falls far short of the number required.
Approximately 136,000 are started annually, but most estimates suggest this needs to rise to 250,000 a year to meet demand.
Lack of any housing
There are also worries about the effect of the expansion of the Right to Buy scheme in England, with housing association tenants in England who have lived in a property for more than three years being given the chance to buy them at a discounted rate.
Local authorities have also been told they must sell off their most valuable council houses when they become vacant, and use the surplus to cover the discounts given to Right to Buy applicants.
While both of these measures go some way to help increase the number of homes available for sale, they do nothing to help the much wider - and possibly much more serious - issue of a lack of housing in general, not just to would-be buyers.
Renting for life
Rather than compete ever more fiercely over a limited resource, many people will simply give up, warns Duncan Stott, director of affordable housing campaign group PricedOut.
"There's a huge mismatch between the labour market and the housing market", he says, adding that "a lot of us are going to be spending our lives renting".
The Government, meanwhile, still hope that people can be convinced to try and buy.
Their newest incentive is the Help to Buy ISA, which will be available to first time buyers from December.
Account holders will be able to use the ISA to put aside up to £200 a month, which the Government will top up by 25% - on top of the account being tax free.
There are limits to the scheme - savers must either start off with a £1,000 lump sum, or wait until they've saved £1,600, to start getting the 25% bonus. In addition, savers will stop being rewarded once the Government has contributed £3,000 (when we've saved £12,000).
How expensive a home it can be used to buy is also subject to limits - there's a ceiling of £450,000 in London and £250,000 elsewhere in the UK.
There's more information on the Help to Buy scheme in our guide, available here.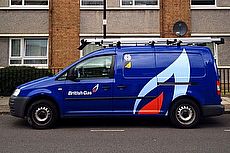 21 November 2017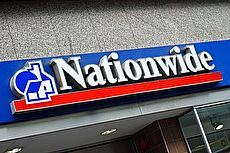 16 November 2017
13 November 2017
Follow us or subscribe for FREE updates and special offers