FAMILIES and single people have a particularly limited choice of affordable homes, with "not many" houses available throughout the UK according to a new report from Shelter.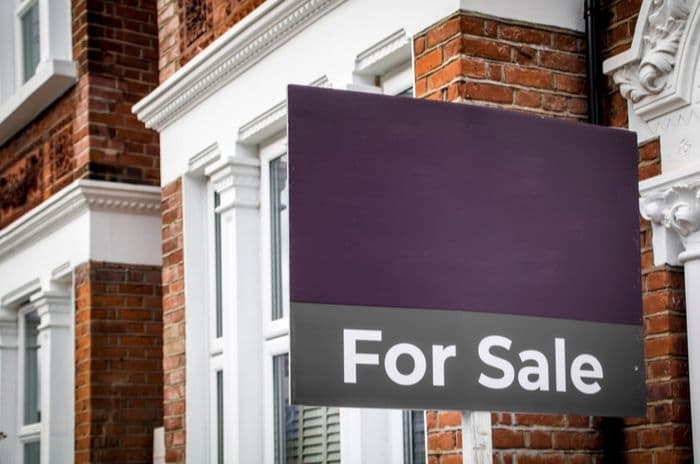 Credit: William Barton/Shutterstock.com
For families on the median income of £30,748, only 16.9% of houses listed with Zoopla are priced affordably.
While 32.3% of properties are affordable for couples without children on a median income, this figure is just 7.5% for single people.
It's unsurprising then, that the average house price in the UK is now at a record high of £193,048 according to Nationwide's House Price Index.
And the least affordable area to buy is Greater London, with just nine homes that are both affordable and appropriate for families on the median level of income.
Even worse?
Shelter studied houses for sale on Zoopla during one day in March to assess their affordability for three groups: single people; those in a couple; and couples with children.
House affordability was decided by how much these three groups would likely be allowed to borrow, based on the median incomes in different areas of the country.
In reality, the housing choice could be even worse than the study shows, as it doesn't factor in affordability of monthly payments or other costs.
And Shelter say availability could be overstated as some properties on the Zoopla website were listed with incorrect information - making them unsuitable.
In Greater London for example the study initially found 43 properties affordable for families, but after further investigation, just nine were appropriate for a family to buy.
The remaining 34 were either houseboats, retirement properties, or from sellers looking for a cash sale.
"Fairly subdued"
The lack of housing choice - affordable or otherwise - is due to an overall shortage; each year over 100,000 fewer homes are built than are needed. This in turn drives up house prices.
Nationwide say the "pace of activity" in the housing market has remained "fairly subdued"; calling this an "anomaly", given the relatively strong state of the economy.
But judging by Shelter's study, the subdued housing market could at least be partly explained by the lack of affordable houses for first-home buyers - people can't buy houses if they can't afford any of them.
There's also an obvious, widening gap between income and house prices for first-home buyers.
SOURCE: Shelter, Housing affordability for first time buyers, February 2015. Available here
This gap increased more significantly since 1997; if house prices had stayed in line with incomes, people would now be paying £76,873 less than they are.
The only way to make up for this difference is for people to build up larger deposits before buying their first home, and then take on greater mortgage debt.
Saving a deposit
Shelter's study assumed a buyer had already managed to save up a deposit - so those only just beginning to save could be even worse off.
And while the average buyer is willing to save for five and a half years for a house deposit, the reality of how long it takes could be quite different.
Taking into account inflation, growth in house prices and earnings, it's likely to take a couple without children seven years to save enough; for a couple who already have children, this is closer to 13 years.
It's a vicious cycle: high house prices combined with trying to save a deposit and paying high rents means many just can't afford to buy a house any time soon.
Averages
Of course all this is based on averages - some people are fortunate enough to receive help from family to speed up their entry to the property ladder.
Others simply get paid more than the average salary, so buying a home is a bit more achievable.
And there are areas where a higher proportion of houses are affordable for first-time buyers.
32.4% of the houses in the North West are affordable for families, as are 42.2% of those in the North East - although there are fewer houses up for sale in the North East.
| With two or more bedrooms | Number | Share of market | Share of Local Authorities where greater than 10% of homes are affordable |
| --- | --- | --- | --- |
| England | 42,185 | 16.9% | 40.2% |
| North East | 5,921 | 42.2% | 100.0% |
| North West | 14,435 | 32.4% | 94.9% |
| Yorkshire & Humber | 7,682 | 31.6% | 71.4% |
| East Midlands | 4,450 | 19.4% | 72.5% |
| West Midlands | 5,058 | 21.5% | 70.0% |
| East | 1,680 | 7.5% | 14.9% |
| London | 43 | 0.1% | 0.0% |
| South East | 1,238 | 3.9% | 10.4% |
| South West | 1,678 | 6.0% | 5.6% |
SOURCE: Shelter, Homes for our Children, April 2015.
However, for those on incomes far lower than the median, Shelter say owning a home is seen as "little more than a dream".
250,000 new homes
While it sounds very doom and gloom for all but the most fortunate, Shelter believe if appropriate action is taken, more people could trade in the cycle of renting for the security of owning a home.
They say it'd take a total of 250,000 newly built homes a year to fix all the problems - made up of 50% market, 30% social rented and 20% intermediate or shared ownership.
Last year there were just 112,370 houses built, so developers would need an extra push to suddenly start building so many more.
As a start, Shelter suggest "smarter" planning interventions that'd provide cheaper land for those wanting to build the right kind of housing.
But that alone probably wouldn't do enough to boost building of less profitable social and intermediate housing.
That'd require extra Government investment, which Shelter estimates would be £1.2 billion each year.