Right to buy reducing affordable housing stock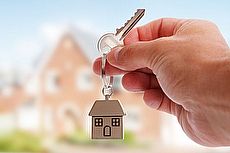 ©iStock.com/BrianAJackson
EXTENDING the Right To Buy (RTB) to housing association tenants as well as council tenants could reduce the number of affordable homes available, a group of MPs has said.
The Communities and Local Government Committee (CLG) say that the discounts being offered to social tenants could leave councils short of money to build replacement homes.
Furthermore, the Government's plans to cut rents for housing association tenants for four years will threaten the organisations' ability to build new homes and provide other vital services to tenants.
The CLG have also expressed concerns about the number of right to buy homes finding their way into the private rental market, in some cases very swiftly after being bought.
Public to private
As the CLG say in their report [pdf], "in the short term there were no evident losers, as the same household continued to live in the same property."
The CLG's problems are with how the Government is going about extending the scheme - and how that will further amplify the rate at which we're losing social housing in general.
The first issue to note is that many of the council homes to be snapped up under RTB simply haven't been replaced at a decent rate, which the CLG say has led to "a shrinkage in the local supply of social housing and in choice for social tenants".
In fact, in this week's Prime Minister's Questions, Labour Leader Jeremy Corbyn quoted figures suggesting that only one in every eight council homes sold under RTB had been replaced with another social housing property.
Then there's the fact that, as could probably be expected after more than 30 years, many RTB homes have since been sold - but a large proportion have ended up in the private rental sector.
The report refers to a 1995 study which suggested that when former council homes were sold on, they were being priced around 10% lower than comparable owner-occupied homes.
This made them more affordable for a new generation of first time buyers - but it also made them highly attractive to private landlords.
The CLG say that according to a survey of 91 councils carried out by Inside Housing last year, about 40% of ex-council flats bought under RTB were now in the private rented sector.
In many cases, these houses have ended up being rented out at higher prices, but in worse condition. As the CLG point out:
"Selling social housing assets, only for them to become both more expensive and possibly lower quality housing, seems to run counter to the Government's objectives for RTB."
Increased benefit bills
The higher prices charged by private landlords renting out ex-council homes also have an impact on local - and national - benefit bills.
The average housing benefit claim of someone renting privately is more than £20 a week higher than that of someone in social housing. It might not sound much at first, but over a year that's a difference of more than £1,000 per claim.
In Renfrewshire, Scotland, it was found that 43% of housing benefit claimants in privately rented accommodation were living in homes been bought under Right To Buy; the CLG calculated that claims from these tenants would cost the local authority an extra £3.2 million a year, compared with a similar bill covering social housing.
To bring down the benefit bill, however, the Government have imposed a 1% a year rent cut on social housing providers for the next four years.
While it'll reduce the housing benefit bill by an estimated £4.3 billion by 2020/21, it's going to cause a shortfall for local authorities and housing associations which they're expected to cover through other efficiency savings.
Some housing associations say they're having to consider cutting back their other services, such as financial inclusion and health projects, and helping tenants into work - while others have said the number of new homes they expect to be able to build will fall - and areas where costs are higher will suffer in particular.
Paying them back
Housing associations have at least been promised that they'll be completely reimbursed for any RTB discounts their tenants are entitled to - but that brings us onto another of the problems the CLG have with the Government's implementation of the scheme.
Housing associations will get this money back direct from their local authority; the Government say that councils will make enough money from selling their high value social housing when it becomes available to more than cover the cost of the RTB discounts for both groups.
More than that, in fact, they say that money will also cover building the required replacement housing, with enough left over to contribute towards a £1 billion fund to regenerate brownfield sites for future construction.
But the CLG cite the Chartered Institute for Housing (CIH), who suggest that the sale of these high value council homes will raise between £1.2 billion and £2.2 billion per year - some way short of the £4.5 billion required.
If councils do manage to raise £2.2 billion a year, almost all of it will be swallowed up in funding RTB discounts with only a little left over for new builds; sales amounting to £1.2 billion won't even cover the predicted cost of the discounts.
Affordable for all
It's hard to see how the Government's vision for Right To Buy can be made to work as it stands - and the CLG say they want to see the figures the Government used published as soon as possible.
They're also adamant that it should be the Government, not local authorities, that covers the cost of the RTB discounts, saying they're highly sceptical that making councils sell "financially and socially valuable properties is a sustainable funding source".
It's good to see that the CLG recognise that affordable housing is about more than being able to buy a home; the report frequently mentions the importance of - and concerns for the funding and building of - homes that are affordable to rent.
That's understandable; with the Government's removal of the obligation for developers to build affordable housing to rent, there's less and less political and economic support for this kind of housing outside the obligations outlined in the Right To Buy scheme.
So in part because of that, and because of the concerns about how much ex-council housing stock has ended up in the private rental sector, they want to try to make sure that housing association homes remain social housing in spirit, at least in the medium term.
To that end they've suggested that any homes bought through RTB must be subject to a minimum period of owner-occupation, or that if they are put up for sale within 10 years they must first be offered to local housing associations and the local authority at market price.
16 November 2017
13 November 2017
8 November 2017
Follow us or subscribe for FREE updates and special offers