HSBC have raised their mortgage rates and removed their "cheapest-ever" deal from the market, in a sign of possible future rises to mortgage rates throughout the industry.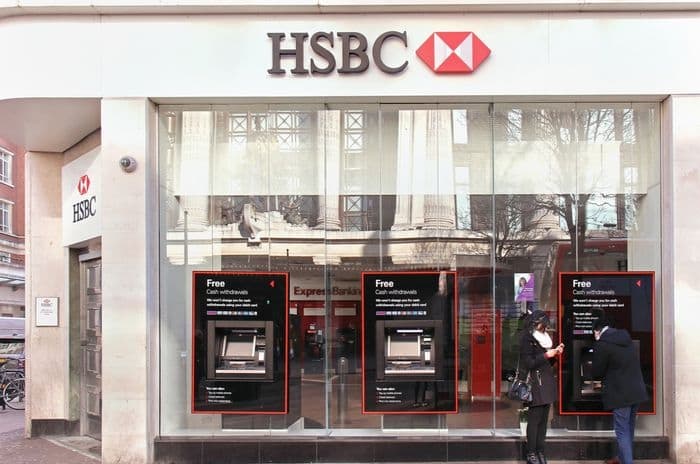 Credit: Ttatty/Shutterstock.com
With these changes, the bank have raised their interest rates on mortgages by as much 0.50%, with their lowest 10-year fixed deal (for a 60% mortgage) rising from 2.49% to 2.99%.
Meanwhile, their "cheapest-ever" deal - fixed at 0.99% for two years on a 60% mortgage - has been removed completely, with their lowest deal now having a rate of 1.29% and a fee of £999.
And at a time when the banks' swap rate is rising and when it's feared President-elect Trump's policies will cause interest rates to climb upwards, it's very probable that HSBC's move is a sign of things to come.
Saving or losing?
This will understandably come as a big disappointment to those who were pleased to see lenders race to the bottom in recent months, with HSBC's sub-1% mortgage being perhaps the most notable entry in their race.
Yet as we noted in June, the mortgage was available only to people moneyed enough to put together a deposit of at least 35%, and it required a fairly hefty product fee of £1,499.
As such, customers purchasing a £204,000 house saved £46 on each of their monthly bills in comparison to HSBC's own Two Year Fixed Fee Saver (at 1.78%). Yet because there was no fee for this second mortgage, the total cost over the two-year period was in fact £403 cheaper than that of the 0.99% mortgage.
In other words, because of the fee and because it reverted to a standard variable rate after the initial two-year period, the 0.99% mortgage actually lost its customers some money, at least in relation to other deals.
The swap rate again
As a result, it's perhaps not a disaster that it's been pulled by HSBC, who explained its removal in terms of their increased costs.
Their spokesperson told us, "The cost of funding has gone up over the last month or so and we have had to reflect that in our recent pricing review."
"Funding" here is a reference to swap rates, which banks use to determine not only the rate at which they borrow money from each other, but also the interest rates they offer their customers.
As we mentioned in a November article on NatWest's new 95% mortgage, these swap rates have been rising over the last few weeks after a spring and summer spent sinking downwards.
When the cost of funding comes down we are always quick to pass on the benefit to customers, and we have been able to do that for almost six months with our 0.99% rate mortgage.
HSBC
We predicted that their ascent would most likely result in increased mortgage rates, and this is indeed what's now happened with HSBC.
And while it's not a particular shame that their Two Year Fixed Special has been removed, it is more unfortunate that their other fixed-rate deals have all witnessed a simultaneous climb.
These upturns all range between 0.1% and 0.5%, with the Two Year Fixed Standard, for instance, rising from 1.99% to 2.34% for customers with a 10% deposit.
Unpredictable
Of course, HSBC have attempted to soften this blow by offering us the reassurance, "We regularly review our rates", adding that "should the cost of funding come back down you can be sure we will reflect that with some great deals".
Yet what's interesting here is that other lenders - e.g. Barclays - have recently reduced their own rates, undermining the simple explanation that, as swap rates rise and Donald Trump comes closer to increasing spending, banks will inevitably have to make their mortgage deals less attractive.
And given just how uncertain the world is at the moment, there is a possibility that feared increases to base rates and inflation won't ultimately materialise, and that HSBC may very well end up sweetening their deals once again in a few months' time.