HSBC launch fixed rate mortgage of less than 1%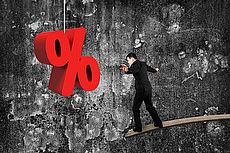 ©iStock.com/BsWei
HSBC have launched what is thought to be the first less than 1% fixed mortgage deal - just - offering a rate of 0.99% for two years.
The deal - which beats the previous best rate of 1.14% offered by the Yorkshire Building Society, launched just last month - has sparked further suggestions that we could soon see a mortgage price war.
But while banks and building societies seem keen to use the current low cost of lending to compete on rates, they're only passing on the benefit to certain homebuyers.
Both of the deals above, for example, are only available to applicants with a deposit of at least 35%, or substantial equity in their existing home.
The detail
The HSBC deal comes with a product fee of £1,499 - on top of a £90 mortgage fee and £130 application fee - and the maximum that can be borrowed is £500,000.
Combined with the need for a deposit of at least 35%, or a decent level of equity in an existing property, that means borrowers can use the HSBC deal on homes worth up to £675,000.
| Product | Rate | Maximum loan | Product fee |
| --- | --- | --- | --- |
| HSBC Two Year Fixed Special | 0.99% until 31/08/18 | £500,000 | £1,499 |
The mortgage deal also allows for overpayments of up to 10% of the outstanding balance each year before penalty fees are incurred.
While lots of people might be attracted by that very low interest rate, the other eligibility criteria plus this ability to overpay without penalty combine to make this mortgage something of a niche product.
Although HSBC say the mortgage is available for first time buyers and new purchases, it's probably better suited to those who are well into an existing mortgage and are looking for ways to reduce both the balance and the term of that loan as cheaply as possible.
Not quite the first
It's not the first time HSBC have offered a mortgage with an interest rate of less than 1% - in October 2014 they offered a two-year 2.95% discount on their standard variable rate mortgage, which brought it down to 0.99%.
As their standard variable rate has been unchanged at 3.94% since then, those who managed to take advantage at the time will still only be paying the magic 0.99% in interest - although not for much longer.
While it might have been cheap from month to month, getting started with it wasn't - borrowers needed to have a deposit of at least 40% and pay a £1,999 fee.
So that also had a similar niche appeal to those wanting to overpay their mortgages for a while - particularly since it was highly unusual in allowing borrowers to do so by up to 20% of the outstanding balance before being penalised.
Low rate, high fee
For those for whom overpayment isn't the goal, however, the high product fee means that even HSBC's mortgage calculator will throw up alternative deals ahead of the Two Year Fixed Special, as the bank have christened this mortgage.
Bear in mind that the average property price in the UK last month was just over £204,000. For the sake of simplicity we'll round that down to £204,000 - meaning that someone with a 35% deposit would need a mortgage for £132,600.
With the 0.99% mortgage deal, that would result in monthly payments of £499.13. Over the two-year term, including the £1,499 fee, the borrower would pay a total of £13,478.19.
But HSBC also offer a couple of fee-free two-year fixes, with the rates dependent on how much of a deposit we can provide.
Those who have at least 30% saved up - equivalent to £61,200 - will qualify for a fee-free two-year deal at 1.84%. Assuming they've got the 35% deposit necessary to be eligible for the 0.99% deal, which of the two should they go for?
| Product | Fixed rate | Product fee | Monthly repayment | Total paid over deal period |
| --- | --- | --- | --- | --- |
| HSBC Two Year Fixed Special | 0.99% | £1,499 | £499.13 | £13,478.19 |
| HSBC Two Year Fixed Fee Saver | 1.84% | N/A | £551.76 | £13,242.23 |
It's not a huge difference - but the 1.84% deal is almost £236 cheaper over the two year fixed term.
The savings are greater for those who can get together a 40% deposit, as not only will they need a smaller loan, but they'll also qualify for a slightly lower interest rate (1.79%) on the fee-free fixed deal.
Our imaginary buyer has the 40% deposit for the £204,000 house, so they just need a mortgage for the remaining 60% - that is, for £122,400. They just want to know which is cheaper over the fixed term:
| Product | Fixed rate | Product fee | Monthly repayment | Total paid over deal period |
| --- | --- | --- | --- | --- |
| HSBC Two Year Fixed Special | 0.99% | £1,499 | £460.74 | £12,556.71 |
| HSBC Two Year Fixed Fee Saver | 1.79% | N/A | £506.38 | £12,153.01 |
That's a difference of £403.70 - in the favour of the mortgage deal with the higher rate of interest.
More choice - for whom?
Where HSBC's Fixed Rate Special comes into its own is with larger mortgages, when the low interest rate will bring about enough of a saving in monthly repayments to more than make up for the high product fee.
In more expensive parts of the country, where even starter homes cost more than the UK average property price, borrowers could save substantially - as long as they don't need to borrow too much.
As mentioned above, with a maximum loan value of £500,000, someone with the minimum 35% deposit could get a mortgage on a property worth up to £675,000 - which may not be enough for the most expensive parts of the country unless they can provide a bigger deposit.
This is where, despite having been beaten (for now) in the race to offer the lowest fixed rate on the market, the Yorkshire Building Society are still in top spot.
They may charge 1.14% over the fixed term, but that mortgage comes with a slightly lower product fee of £1,345 - and it's available for loans of up to £5 million.
The race to the bottom would appear to be on - but whether it'll expand to give similar headline grabbing options to those with rather more modest budgets and deposits remains to be seen.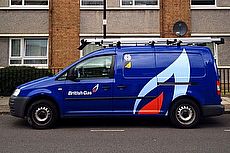 21 November 2017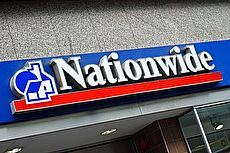 16 November 2017
13 November 2017
Follow us or subscribe for FREE updates and special offers