TV recordings go mobile with EE app update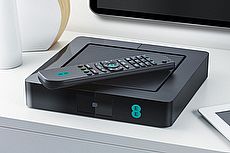 PEOPLE with EE TV are now able to download programmes they've recorded on their set top boxes to their mobile devices to watch wherever and whenever they want.
"Recordings to go" is the result of a significant update to the EE TV app, which now offers an EPG that looks and operates like the one viewers will see when using their set top box and TV.
The ability to schedule recordings from the mobile has also been enhanced to give users the choice of recording to the set top box, to that device, or to both.
Anyone who chooses to record or transfer a recording to their phone or tablet will be able to keep track of those recordings by using the "recordings to go" option in the app's menu.
Recordings, not catch up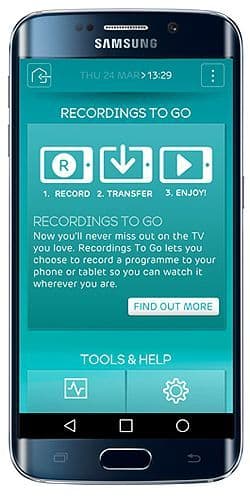 While the app may make it sound like we can record live TV output on our mobiles, that's not actually the case.
Instead, content will record as usual on the set top box, but then it'll transfer across to the chosen phone or tablet as soon as the recording ends, via our home broadband connection.
The fact that we're recording the content for ourselves means there's no expiry date - unlike the downloadable "watch anywhere" content from other providers, which tends to be offered on a catch up or on demand basis.
Sky Go Extra subscribers, and BBC iPlayer users, for example, have up to 30 days from downloading a programme in which to watch it - and in the case of Sky Go Extra, once we've started watching a download we have to finish it within 48 hours.
By comparison, EE TV's Recordings To Go is the equivalent of videoing something and taking the VHS tape with us for safekeeping, and being able to watch it as many times as we want.
What EE TV does well
When it was launched in October 2014, EE called their TV service "the UK's most advanced" - a big claim to make for what is essentially a very clever Freeview box.
That claim was based on the fact that as well as having 1TB of storage on board - more than BT, Sky, or Virgin offer with their standard set top boxes - the box has four tuners, enabling TV hungry viewers to record up to four different channels at the same time.
Alternatively, viewers could watch one channel on their TV while the box streamed up to three different live or recorded shows to up to three mobile devices - phone or tablet.
That put it a couple of steps ahead of anything the bigger providers could offer - and predated the introduction of Sky Q, which offers similar features, by more than a year.
And while it may only be Freeview, there are ways to expand the number of channels and amount of content available through the box - starting with the apps it supports, which include Now TV, Wuaki TV, and The Box+ - but not Netflix or Amazon Video.
Another fairly recent addition to EE TV is the TV Player Plus channel pack, which adds 25 "premium" channels for £4.99 a month on top of the standard £4.95 a month fee:
TV Player Plus
Alibi
Animal Planet
Baby TV
Boomerang
British Eurosport 1
British Eurosport 2
Cartoonito
Cartoon Network
Crime and Investigation
Discovery Channel
Discovery Turbo
Eden
Gold
Good Food
History
H2
Home
ID
Lifetime
National Geographic
Nat Geo Wild
Sony
Sony Movie Channel
TLC
Watch
At launch, EE TV had the further advantage of being free - but that perk didn't last long. It's also (obviously) only available to people taking EE broadband.
What's not so good
They may be the UK's biggest mobile operator with around 24 million pay monthly and pay as you go customers, but EE's broadband and landline service isn't anywhere near as popular.
While they've continued to add broadband customers at a fairly steady pace in the past few years, they still only account for about 4% of the home broadband market - and they're frequently one of the broadband providers generating the most complaints to Ofcom.
The latest results show that the number of grievances being taken to the regulator about EE have dropped considerably since their peak at the start of last year.
Home broadband complaints per 100,000 customers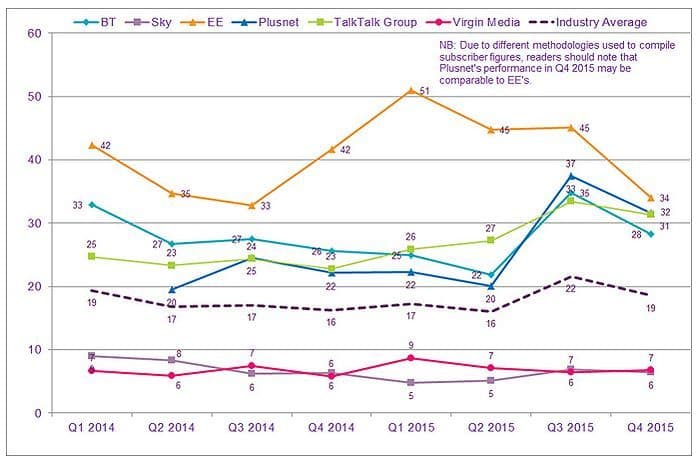 SOURCE: Ofcom, March 2016. Available here.
The significant drop in complaints in the last quarter of the year could be the result of a determined effort to improve their customer service, which began in September 2015 with the creation of another 500 customer service jobs.
But they're still responsible for more complaints than even TalkTalk, who, it must be said, had something of a rough year in 2015 - particularly from October when the news of that potentially massive data breach broke.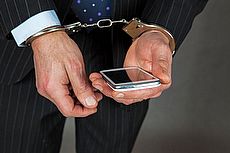 23 November 2017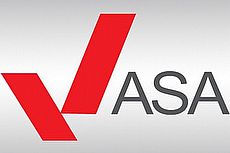 23 November 2017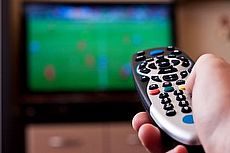 15 November 2017
Follow us or subscribe for FREE updates and special offers