EE beat poor service reputation to add 2m 4G customers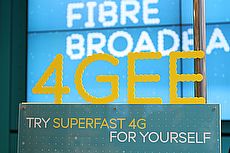 EE now have two million 4G customers, up from one million just four months ago.
EE spent the majority of 2013 running an aggressive marketing campaign for the new 'superfast' internet service.
It took ten months for the operator to hit its first million customers and the increased sign up rate over the past four months suggests that general consumer awareness of faster mobile internet is increasing.
EE's acquisition of new customers is particularly impressive since, in terms of customer service ratings, the past few months have been less than golden for the network.
Ratings in freefall
The Daily Mail recently published the results of a confidential YouGov report, the SMIX survey, which was not intended for public viewing.
Survey respondents rated EE the worst mobile network in the country and results showed that the network's customer satisfaction rating took a significant dive in 2013.
Customers were asked to say how likely they would be to recommend the network to a friend on a scale of 1 to 2.
EE's score fell to -20, from -5 12 months ago.
The report, which is produced by YouGov every three months and only circulated to the mobile industry, also claims that EE's approval rating has also fallen faster than any of its rivals.
Worryingly, T-Mobile and Orange customers also score their network poorly, suggesting that the problems are endemic and unlikely to be fixed as the two brands continue to merge into EE.
In December 2012, Ofcom published the latest customer satisfaction levels for landline, mobile, broadband and TV providers.
Both Orange and T-Mobile recorded less than average for satisfaction with customer service levels, receiving scores of 67% and 71% respectively (EE was not included since it had a market share of less than 4% when the survey was carried out).
The Ofcom research revealed that customers felt the networks were lacking in a number of basic areas.
For example, the key problems with Orange were:
Ease of finding contact details
Getting through to the right person
Speed of answering phones
Time taken to handle issue
Usefulness of information and advice
Getting issues resolved.
Track record of poor service
According to the Ofcom reports, T-Mobile and Orange have consistently been at the bottom of the pile for customer satisfaction.
Since 2009, the highest rating from either network has been 71%, despite the average level across all major networks for 2013 being 75%.
Orange have fared worse than T-Mobile, with ratings fluctuating between 67%, 65% and 67% over the past five years.
EE customer comments from Twitter
But any hope that customers would fare better with EE, or when 4G was launched, appears to have been misplaced.
In October 2013, one year on from the launch of EE 4G, customers were still having difficulties making phone calls.
As we covered many customers feel that 4G has actually contributed to more service problems.
For example, some claim that while internet speeds have improved, their mobile service (for example, making and receiving phone calls) has become far less likely to work.
Although independent research has shown that EE 4G is London's fastest mobile network, these poor service reports must have dented consumer confidence to some extent.
4G growth
EE was the first UK network to launch a 4G service in October 2012.
Vodafone and O2 started to roll out the following August, with Three following in December 2013.
Throughout 2013, EE has rolled out to 160 towns in the UK, 20 of which are receiving doubled speeds. The network claims that more than 70% of the population will be able to benefit from 4G coverage by the end of January.
While customers are unhappy with the operator's level of service, the 4G advertising campaign and rollout has been successful enough to recruit another million customers.
EE may be out in front at the moment, but with poor customer service levels being leaked, Vodafone, Three and O2 could build their coverage and catch up in the next 12 months.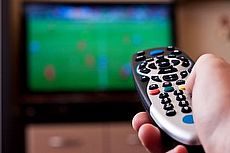 15 November 2017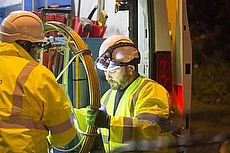 10 November 2017
9 November 2017
Follow us or subscribe for FREE updates and special offers