EE launch 4G streaming action cam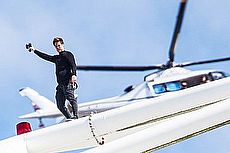 © EE Limited
A 73-year-old man bungee jumping off a crane and an "urban adventurer" standing atop the Wembley Arch have provided EE with two opportunities to show off their newest kit.
The men broadcast their exploits using the 4GEE Action Cam, the first of a range of devices from EE that they say will make our lives more connected.
The HD broadcasts were live streamed using EE's 4G network - obviously - to selected viewers using the EE-funded social streaming platform Skeegle.
Lights, camera...
EE say the Action Cam was inspired by people's "ever increasing desire to communicate and connect instantaneously" using social media and live broadcasting apps.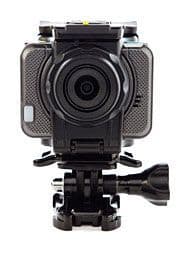 It's designed to be a little sturdier and more adaptable than a smartphone; as well as having a knockproof body, it comes with a case said to be fully waterproof up to 60 metres.
It will only live stream in 720p video, but moments that don't need to be broadcast live can be filmed in full 1080p HD then watched and uploaded later; it can also act as a 13 megapixel stills camera.
Users might also want to shoot the action in SD in order to take advantage of a higher frame rate - 60 frames per second - which is better suited to getting smoother footage of high-speed events.
Using the SD card slot, it can take up to 64GB of external memory - and EE say the battery should last three hours.
Look mum, no hands
If fiddling with the camera isn't particularly convenient, users can also control recording using the viewfinder watch that comes with it, or via an iOS and Android compatible app.
The app might seem a bit of a backwards step - what with bringing the smartphone back into the equation - but it does have the advantage of letting users manage their media, check their data usage, and get top ups should they need to.
The Action Cam is available with the following data packages:
| Contract | Data | Initial cost | Monthly cost | |
| --- | --- | --- | --- | --- |
| 24 months | 2GB 4G | £49.99 | £15.00 | Visit EE |
| 24 months | 10GB 4G+ | £49.99 | £20.00 | Visit EE |
| PAYG | 2GB 4G (lasts 30 days) | £299.99 | N/a | Visit EE |
| PAYG | 24GB 4G (lasts 365 days) | £399.99 | N/a | Visit EE |
At the moment there are head/helmet mounts, a handlebar mount and a chest mount available.
So when 24-year-old James Kingston became the first person to stand on the top of the Wembley Arch and broadcast his view, he had one of the cameras strapped to his head.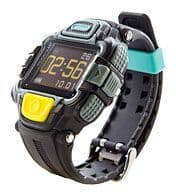 But when 73-year-old former cabbie Ray Woodcock jumped more than 450 feet into a flooded quarry, he had an Action Cam strapped to his chest to broadcast the action to his family.
In leaping from the crane 465 feet up, and fully submersing in water at the bottom of the jump, Mr Woodcock set a new UK record for the highest bungee jump into water - and possibly a new world record too.
His family, meanwhile, watched online from the safety of their sofas using Skeegle.
Skeegle
The live broadcast application is the EE-funded version of Periscope and Meerkat, and offers a little more privacy: only those people the broadcaster chooses to notify will be told they're on air.
Anyone who wants to broadcast on Skeegle needs to download the app and log in using Facebook - there's no other way to join.
But then it's a case of linking app with phone number, like Whats App does, and using your phone's contact list to put together groups you'd like to broadcast to - fellow adventurers, general friends, the relatives and so on.
At present, only those with a UK mobile number can broadcast, but there's no geographical restriction to who can receive notifications and watch the resulting broadcasts - those without the app will be texted a link to watch via their choice of web browser.
People who don't find out about a user's exploits until it's too late won't miss out: all broadcasts are stored in the cloud to be watched again later.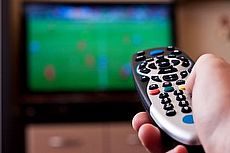 15 November 2017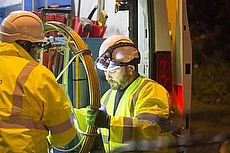 10 November 2017
9 November 2017
Follow us or subscribe for FREE updates and special offers