EE HAVE announced they're ending sales of Orange and T-Mobile products and contracts, bringing to an end a lengthy and sometimes confusing merging process.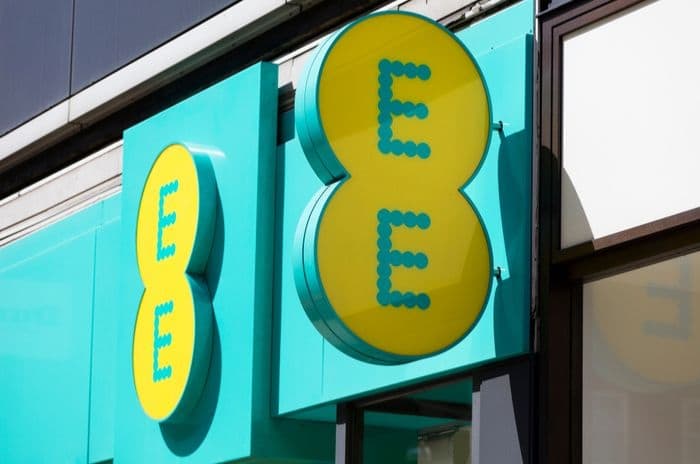 Credit: Ink Drop/Shutterstock.com
Direct sales through EE's shops and website have already ended, and indirect sales - those made through independent phone stores and supermarkets - will end in early March.
The move comes as BT confirmed the proposed £12.5 billion deal to buy EE is under way, with an expected completion date some time before the end of 2015.
It looks like BT will be getting decent value: EE have called 2014 a year of "record growth", gaining 5.7 million customers on their 4G network, with 1.7 million joining them in November and December alone.
Orange and T-Mobile
While Orange and T-Mobile have effectively ceased to exist, customers with contracts with the old providers won't be affected for as long as those contracts last.
They won't be able to upgrade to a new deal when theirs ends - effectively pushing them towards EE's 4G packages, or to another network - but EE say they'll be offered special discounts and deals to encourage them to move across before then.
Speaking to Mobile News, EE's Marc Allera said that more than 92% of all the connections made across the three brands - both new customers and existing customers choosing to upgrade - during December and January were with EE.
He told the site, "we didn't feel it would be right... until we had a 90% or more mix of customers opting for EE."
That could be in part because, as Mr Allera admits, there's been practically no marketing or advertising for Orange and T-Mobile for more than a year, and people visiting the EE website haven't been able to sign up to either network since March 2014.
That's despite EE boss Olaf Swantee's assertion in May last year that the separate brands would be around for "years to come".
EE's rise
EE were the UK's first 4G network, launching superfast mobile internet in autumn 2012.
Initially they offered the service in 16 cities, with ambitious plans to cover 70% of the UK by the end of 2013 - including some of the more rural areas often left until last.
But while at the time Mr Swantee said it would be the "fastest roll-out in UK history", that schedule has slipped slightly.
The provider was hoping to have 98% coverage by the end of 2014, but when that point arrived it admitted it was "on target to reach 98% by the end of 2015" instead.
Still, more than 80% of the UK does have 4G coverage, and the operator does seem to be taking seriously its promise to make sure rural locations aren't left behind.
More than 1,000 villages and small towns were added to the network in late 2014, taking the total up to almost 4,000. The smallest place EE boasts of connecting to the network is Elvanfoot - a South Lanarkshire village with just 52 residents.
Given that fixed line broadband provision is limited in such areas, it's a clever move.
As a result they now have 7.7 million 4G customers - that's almost a third of their 26 million users.
In addition, late last year EE upped the ante just that little bit further by launching 4G+ mobile broadband, promising regular speeds of up to 90Mb - but only for those in central London.
The service is expected to go London-wide during early 2015, before being launched in Birmingham, Liverpool and Manchester in the second half of the year.
EE have also won - or kept - customers with their home broadband deals. Previously offering money off for their mobile customers, they now offer perks such as extra 4G data or a free TV service instead.
Glitches
However, there are still some glitches that need addressing.
All the networks are struggling to make voice calls work on 4G, so while rural areas like Elvanfoot may now have great mobile broadband access, residents may still have trouble making simple calls.
In the meantime, while 4G does indeed seem to offer superior browsing in cities, issues surrounding pricing, coverage and performance - and confusion for some over whether or not they actually have 4G - have hampered efforts to get a more complete picture.
At least that final point should become less of a problem.
With all new connections to EE being of the 4G variety, and Orange and T-Mobile legacy customers being encouraged onto explicitly 4G contracts, the only thing that could stop them from getting a 4G service will be their handset.