ALL four UK networks have now been offering superfast broadband for over three months, but what about calls?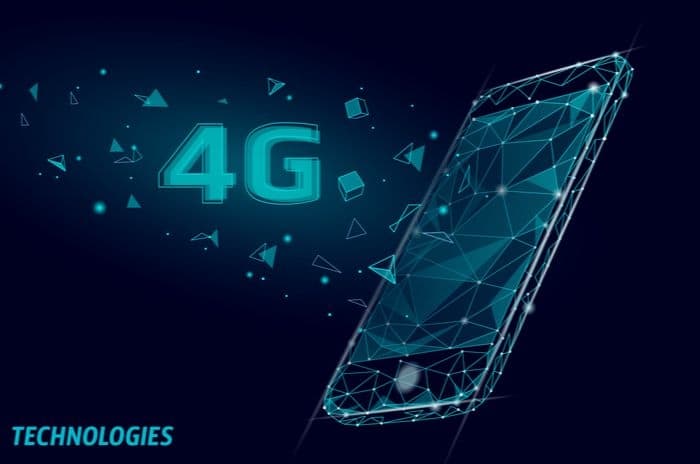 Credit: LuckyStep/Shutterstock.com
The switch to VoLTE (voice over LTE) is proving to be a much tougher task than the switch to 4G data.
Despite the top of the range devices like the iPhone 5S, Samsung Galaxy S4 or HTC One, all claiming to be 4G smartphones, they still have 3G technology built in.
Why? Because EE, Vodafone, O2 and Three all use 3G to make voice calls.
The main draw of 4G is faster connection speeds, but few people consider the effect it could have on voice calls.
"It's an underlying assumption that your voice service will work just as well on 4G as it will on 3G," Phil Sheppard, head of the 4G technical program at Three, said at the end of last year.
But, Sheppard admitted, all the 4G networks are struggling to implement VoLTE calls.
The problem with VoLTE
Long term evolution, or LTE, is one of the technologies that falls under the 4G bracket.
Voice over LTE works in a similar way to VoIP but with much tighter regulation, as it guarantees call quality, bandwidth and minimum lost packets. When 4G calls are up and running, they have much better quality than 3G or landlines.
It's the getting there that seems to be a problem. The basic set up is the same: polling to connect to the network and check the bill has been paid. However, once out of a 4G coverage area, the call will drop.
At the moment, the technology cannot transition smoothly between 4G and 3G or 2G. Instead, the call ends and the users has to redial.
Despite some complaints over 4G this isn't happening yet, however it's so big a problem that the networks have stuck to 3G for calls.
The solution is IMS (IP multimedia system). It powers up the 3G signal before it's required, allowing the call to transfer from 4G to 3G without dropping.
But mainstream production of IMS is a long way off although JDSU, the communication technology company, has revealed that is currently working with its customers to get 4G voice calls up and running.
Can BT really deliver 'seamless voice'?
Overall, it's clear that reliable 4G calls are a long way from reality, which brings us to another mystery: why do BT seem to be heading towards 4G calls, and at speed?
BT acquired a slice of 2.6GHz spectrum which, according to a company presentation seen by The Register, will enable it integrate voice 'seamlessly'.
The new spectrum has taken BT from a pure MVNO (mobile virtual network operator), piggy backing on the EE network, towards becoming a fully fledged mobile network once again.
However, as it only has 50MHz of spectrum, its coverage would be incredibly limited. To launch, BT will still need to work with EE, the mobile network with the best coverage.
However, as we've seen, even with EE plugging the 4G gaps for BT, the operator is highly likely to struggle to offer its customers a seamless VoLTE experience.
EE still can't support the fallback from 4G to 3G calls - it can't even offer its own customers that privilege - so BT can't rely on its new partner and, with just 50MHz of the 4G spectrum, it can't bypass the problem by only using 4G either.
Demand for voice
There has been a lot of focus on mobile data in recent years, with demand soaring as smartphone and tablet use becomes more widespread but voice is still in demand.
In the past two months we have learned that Google have plans to integrate Hangouts and Voice. The latter is a VoIP service allowing users to make free phone calls, voicemails and conference calling.
Since being swallowed up by Facebook for $19 billion, WhatsApp have also revealed that they are working on introducing free voice calls to their instant messaging app. Founder, Jan Koum, said that voice would allow people to keep in touch with their loved ones.
With these two internet giants putting more emphasis on voice calls, there must be demand from mobile users for better quality calls.
It's just a shame that you will be stuck with VoIP rather than VoLTE for the foreseeable future.